Buncejar Review
The hunt for sporting betting possibilities takes us far and wide these days. With so many options about, it is worth finding out about all of them. This will let you make an informed decision.
This takes us to Buncejar. What can you find out in this Buncejar review to help you to make the right decision? We will look at all the in ands and outs of using it in a minute.
Let's start with the basics, though. It is an arbing system that promises something different. So what is it all about and how much can you make? And should you be giving it a try? You will find all the answers that you need in this Buncejar review.
What is Buncejar?
This system promises to let you earn a second income. In fact, the site mentions between £500 and £1000 each as being realistic each month. This is clearly a decent amount for anyone. Especially if it doesn't involve a lot of work or risk. They claim that thousands of people already made money following their advice.

So what is this method about? How can it help you to make a sustainable second income? The basic idea is that they advise you of value bets each day. These are bets where the odds are currently higher than they should be. You place your bet while the odds are good.
In an ideal world, you then trade at a profit the next day. This means taking advantage of movements in the market since you placed the bet.
The FAQ section on Buncejar calls it a low-risk product. They suggest that you should only lose money in maybe 1 out of 5 bets. For the purpose of this Buncejar review, I checked other reviews too. They all seem to tie in with the figures quoted.
This is all there is to the system, really. Having said that, we will look at the ins and out of the process in a minute. But what do we know about the company behind it?
The site is run by a team of trading experts. They focus on horse racing. What I couldn't see if how long they have been around for. The website is dated 2018.
Of course, that gives us enough time to see some historic results. On this basis, it looks as though this system gives results in line with what is claimed. Other Buncejar reviews around back up the view that it is a decent way of earning regularly.
Who Created It?
The man behind this site is called Tim Lowe. You may have seen his name mentioned in connection with other betting products. Indeed, I have reviewed other products of his like Daisho and Yahura System before.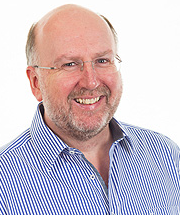 Tim has launched a number of passive income products similar to this. Some are based on sports like this one, while others look at ideas like forex trading. He has produced a number of interesting products and clearly has great money-making experience.
This company is based in Haslemere, Surrey. It isn't clear how big a team works on it. Tim Lowe has quite a big internet presence due to the number of products he fronts. This means that you can easily find a lot of reviews on his services if you like.
Most of his projects come out under the Waverley Media brand. The Buncejar site mentions this company in their privacy and data security policy. They are reasonably active on social media too. You can follow the links on their site to see their Twitter, Facebook and Instagram updates.
How Does It Work?
The idea behind this site is perhaps surprisingly simple to newcomers. They send you out a list of selections to put money on. You get an email through in the evening with these horses on it.
These are horses that they have identified with their "proprietary algorithm". In theory, they are runners whose price should shorten before the race is run. In other words, the bookies odds are too high the evening before the race. How they identify these horses isn't explained in any more detail.
You might get about 6, 7 or 8 emails on a particularly busy evening. They will arrive over the course of a few hours, normally. You will get the details of the bet you need to place. This often includes the bookmaker and the odds that you need.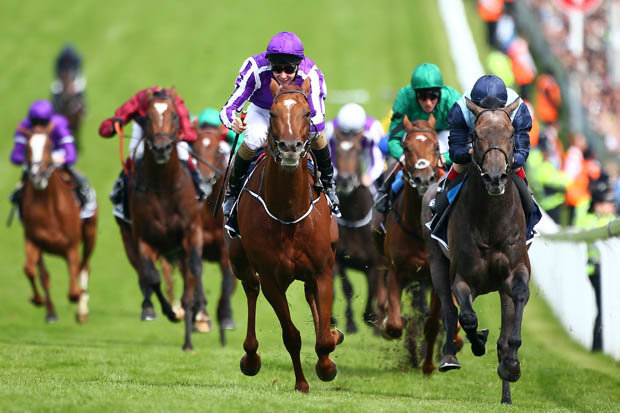 You need to move quite quickly to get these odds. Leave it more than an hour and it might be too late. In some cases, you can still get the best odds until later. But that would be riskier than moving quickly. By then, the odds in question could have changed. So it pays to be ready to swing into action.
They say that there is an 80% chance of the odds moving in your favour. You now need to wait overnight to see if that is the case. There is nothing more to be done on the first evening than place a bet.
The next step is to check the odds the next day. You will get an email telling you all of their selections from the previous evening. This includes an update on how the price has shifted. It will also tell you what to expect during the day.
If the price has moved correctly then you lay it on an exchange. If it works out then you have earned a profit pretty simply. They call this profit the bunce. On the other hand, if the odds have lengthened you will be making a loss.
As with the first step, it is important to move quite sharply. They advise you to have a routine. This means having a set time to carry out this task each morning.
This betting system doesn't rely on free offers. You also don't need to be a horse racing expert. The package comes with fairly extensive training. However, if you have placed bets and used an exchange before you will be fine.
How long will it take you to do this? Their site mentions just a couple of minutes in the evening and then again the next morning. That sounds reasonable based on what it actually involves.
Some people wonder whether this is a type of matched betting. Or whether it is completely different. The truth is that these two approaches have a lot in common. But there are also some differences. Actually, let's take a moment to explore the differences between both methods.
Is It Better Than Matched Betting?
The previous point in the Buncejar review leads us to wonder whether this is better than matched betting or not. Which one is going to be best for you overall? To fully understand this, we need to look at the differences.
The main difference is with the offers from the biggest bookies. This is something that matched betting lets you plunder. On the other hand, this system doesn't use offers at all. It seems like a real shame to miss out on such easy money.
Matched betting means taking advantage of deals like Bet 365 2 up. This and the £50 risk-free bets are a goldmine. William Hill 2nd place refunds and 4 Goals also mean more winnings. Quite simply, there are tons of deals around just now that offer easy pickings.
Bookies deals like these are still very lucrative. You are best using those first of all. This lets you pick up some very easy money right away. There is no need to settle for lower profits when these bonuses are waiting for you.
When might Buncejar give you an edge?
The first point to make is that it will work on gubbed accounts. Even if the bookmakers have limited your bonuses, you can still bet.
If you can't do match betting anymore then it is an option. It might be exactly what you need. You can start betting and making money again if you have had to stop matched betting. In that case, this Buncejar review covers a product that is potentially useful for you.
Basically, it lets you make money without needing offers. This is worth knowing because some bookies don't offer many promotions. For example, the likes of Coral and Ladbrokes aren't big on offers at the time of writing this review. If you want to use these bookies then you can do so with no offers on the table.
Is it better than matched betting? Well, maybe I'm biased here. But I think you will make more overall with matched betting. This isn't just a guess, though. It is based on the results that I have seen over time.
This Buncejar review shows that it is a slow, steady approach. You won't lose money very often. But you won't get many big profits either. It is all about gradually building up profits little by little.
Matched betting could also be called safe and steady. However, the big bookie offers give you more scope for decent wins. You still need to be patient but things tend to move more quickly.
Will It Make Money?
How much money do you want to make from this betting method? If you want to make a good second income then Buncejar can work well. At least up to a point.
However, you need to commit to doing hundreds of bets. This is because you will lose on some trades. The strike rate is high but there are still going to be some losses along the way.
What are their figures to date like? This Buncejar review was written in June 2019. At this time, their site says 2230 bets have been placed to date. They also mention £15.5k profit earned for their customers so far.
The site says that the average profit per trade is 16.9%. They include some case studies on the site too. None of them make outrageous claims, which is good to see. Instead, they all talk about earning about £300 to £800 each month. This ties in with the site's claims.
Remember, the site mentions £500 to £1,000 monthly profit. Like all betting profits in the UK, it is free of tax. If you have the necessary patience you should do well. Just remember not to give up when you suffer a loss or two.
When you sign up you get some tools to help you get going. These include a profit diary and cash-out calculator. This means that you can easily keep track of the figures.
Is Buncejar the Same as 2 Minute Trader?
If you have heard of 2 Minute Trader before this might all sound familiar. Is this Buncejar review looking at something similar?
Yes, the fact is that there is a lot in common. Both of these systems have very similar ideas behind them. They both involve placing value bets and then trading out.
2 Minute Trader is from Tim Lowe as well. This is the earlier product, so is Buncejar an updated, improved version? 2 Minute Trader has been going since 2016 and is now called 2MT Plus.
The details of profits and strike rates are very similar. As far as I can see, the process is identical too. What isn't clear is where they differ in the selection of bets. This is what ultimately determines the success of this product.
How Much Does It Cost?
This is obviously a key point on any betting system. Will you make more money than it costs you to subscribe? Or are you basically just getting back what you put into it? There needs to always be clear profit at the end of it. Otherwise, all you are doing is making money for someone else.
At the time of writing this Buncejar review, the first month is free. After this, the money membership cost is £39.98. This is a reasonable cost. Going by the profit figures seen to date, you should earn more than this each month.
This fee gives you access to daily bets. You also get help to get started, with a stats dashboard and detailed instructions. It is worth pointing out that you don't get tied in to a contract. So you can cancel your membership at any time with a minimum of hassle.
Who Will This Suit?
You might be wondering now whether this method is right for you. Or is it designed with other people in mind? There are a few points to take into account in this respect.
As mentioned earlier in this Buncejar review, it is suitable even if your bookie accounts are gubbed. So if you can no longer take advantage of deals then this is an alternative. It might be just what you need if you can't access their special offers now.
I also mentioned earlier that you need to make lots of bets for it to work. While it isn't particularly time-consuming, there is still a time commitment. You need to be happy to place bet and trade each day.
Can You Get Gubbed Using Buncejar?
One of the things we all look for is the chance to avoid getting gubbed. When this happens, a bookie restricts an account. They will do this if they notice any unusual activity. Yet, they can also restrict you just for winning a lot.
This means that any system where you win money can lead to being gubbed. If you keep on winning then you will eventually be banned. This is especially true if you make a lot of unusual wagers.
There have been reports in the past of many players getting banned with this system. The good news is that they have done some work on this. They now offer a fairly detailed guide on how to avoid getting gubbed.
It isn't yet clear while researching this Buncejar review how useful this guide has been. But it certainly seems like a step in the right direction.
Buncejar Review – Conclusion
There are many ways to try and beat the bookies these days. This Buncejar review looks at a popular approach.
On the plus side, it is fairly low-risk. It is also easy enough to carry out too. This means that anyone can try it. However, will you earn enough to make it worth the time and effort?
If you have fairly modest aims then it can be a decent choice.