Winner Odds Review
Tennis is an interesting sport for anyone looking to place a bet. Big tournaments such as Wimbledon and the US Open are watched and enjoyed by millions. There is also a healthy betting market for this sport.
Yet, there are relatively few betting systems and strategies around for tennis. Certainly less than there are for sports such as football and horse racing. Is this a market that is ripe for making money in? Maybe you could earn a fortune from betting on the outcome of tennis matches.
Is Winner Odds the solution for someone who wants to earn money on tennis betting? Could it give you good profits month after month? This Winner Odds review will look at what the system offers and how useful it could be.
What Is Winner Odds?

This is basically a tennis betting tips service. What is interesting is that is uses artificial intelligence algorithms. These algorithms help to find the best odds around in the betting market. They don't go into great detail about how the software works.

However, we can see that the AI bot works out its own odds for each match. It then scans the bookies odds, looking for value. In those cases where the bookie has more generous odds, there could be the chance to win money.
Therefore, it works on the basis of value bets. It also has a worldwide approach to finding good odds. This means that they look at bookies in different countries. British bettors are restricted to a certain number of bookmakers, though.
As with all types of value bets, the idea is that you get an advantage over the bookies. The team are said to use a variation of the popular Kelly Criterion to find their bets. This Winner Odds review will look at the number of wins it has achieved. I will also look at the other relevant factors for this service.
How Does It Work?
This system is designed to be very easy to use. It is suitable for anyone to use. Even a complete beginner at betting with no real tennis knowledge can use it.
They monitor over 20 bookmakers' odds continuously. However, only around half of the total amount are available for UK-based bettors. As mentioned earlier, the bot works out the true odds for each match. They say that this is often done before the bookies list their prices. The idea is that Winner Odds gets a more accurate price than the bookmakers.
The available value bets are then listed each day. These are the situations in which the bookie's odds appear to be wrong. Which ones will you look to take advantage of?
It is a simple task to identify the latest possibilities using their software. Everything is provided so that you don't need to make any decisions. You just head to the bookie's site and place your bet. They even tell you how much to bet each time.
You don't need to download any software to use this approach. It can all be done online. You can also carry it out on your mobile device if you prefer. Theoretically, this means that it is easy to fit into even a busy lifestyle.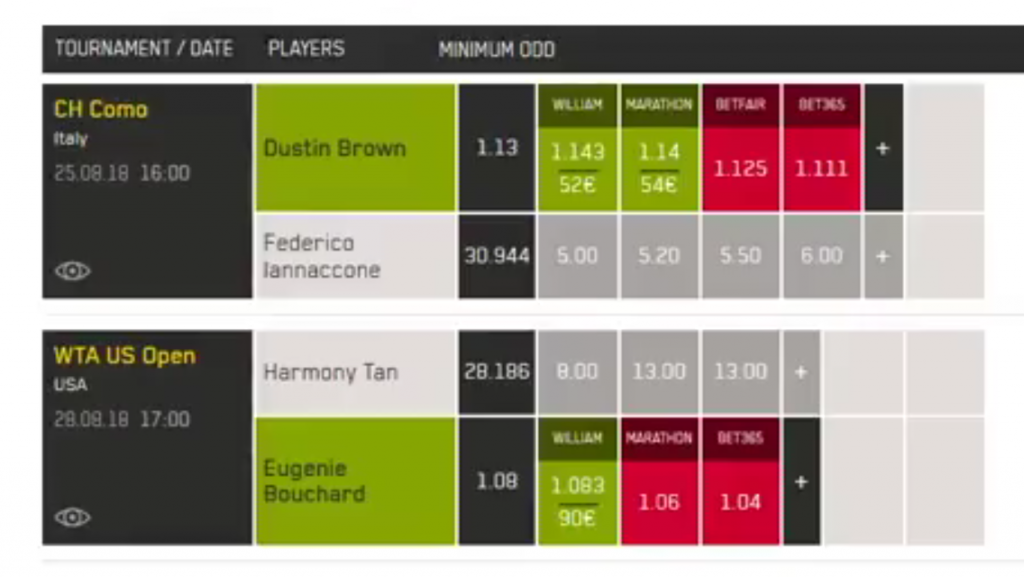 Having said that, some people might find that the sheer volume of bets is too much. The software is said to find more than 5,000 value bets a year at the time of writing this Winner Odds review. This means that you need to spend a fair bit of time on it.
The odds tend to be quite modest in most cases. These aren't the sorts of bet that will win you a fortune each time. Instead, you will hope to win small amounts regularly. It is described as being a long-term approach rather something that will quickly win you a fortune.
It is good to see that the spreadsheet is easy to understand. A range of options for filtering the data allows you to tailor it to your needs.
Who Is Behind Winner Odds?
The service covered in this Winner Odds review started in 2016. Unlike with other betting services, there is no single person highlighted on the site as being in charge. Instead, it is presented more like a team effort from a number of people.
Team members mentioned on their blog posts include Miguel and Mr Pink. It isn't clear how many people work on the site and software, though. This sort of betting service will typically only have a few members. It is especially true when AI does a lot of the work automatically.
The fact that they talk in Euros and show screenshots in Spanish suggest that they are based in Spain. Indeed, Miguel Figueres is named on some Spanish sites as being the man behind this system. While researching this Winner Odds review, I found far more Spanish articles about him than English ones.
Miguel is described as being an expert in artificial intelligence. His own personal Twitter account says he is the creator of Winner Odds. He appears to be based in Valencia and seems to be a university professor there.
Miguel has given some interesting interviews to Spanish sites about his theories on betting. It would be good to see some of his thoughts translated into English, as he is clearly passionate about the subject.
How Much Money Can You Make Following Winner Odds?
As always, the question of how much money can be won is crucial. You will want to get a big enough profit to justify your time. Can this be done sensibly? It is undoubtedly one of the key points in this Winner Odds review.
As we saw earlier, the profits on each bet aren't especially massive. It is more a case of building up your money little by little. This approach might not be right for everyone, of course.
The amount you win will ultimately come down to how many bets you make. The bettors who have achieved the biggest profits tend to be those that bet frequently. You don't need to bet on every single match covered. However, the more you bet on the better your chances of big profits
The Winner Odds site has a page showing their betting history. Here, we can see the overall profit for the last year listed as €2,609.71 at the time of writing.
They say that all of their members have won over 1.6 million euros with them since they started. This is an impressive amount, to be sure. What we don't know is how many users this is split over. Or whether a few people account for a big chunk of that figure.
The big issue is around how much time it will take you to achieve your goals. Do you have the time and the patience for the gradual approach?
What about the starting bank that you need? €1000 is the figure talked about in this respect. It seems like a reasonable starting point for this type of value betting approach. That's a lot of money for somebody to start a new strategy with!
How Much Does It Cost?
So, how much will you need to pay for this service? This is a factor that will help to work out whether it is worth it. Does it have a low enough price to leave you with a healthy profit?
At the time of writing this WinnerOdds review, the cost is €79 per month. At the current exchange rate, this is around £70 or so. It is a fairly steep price, to be fair. Of course, if you win well then it will seem like good value.

There are other betting services that cost a lot less. It is worth pointing out that it is cheaper if you pay twice a year, though. In this case, it works out as €65 each month. This is a reasonable saving but you are committing to 6 months of the service.
So, what do you get for this price? The main thing is the selection of tennis value bets. This is currently listed as being over 1000 bets each month. That is an awful lot of bets to choose from. As we have seen, the system has a good track record in picking wins.
You also get an odds comparison tool and a personal tracking tool. These make it easier to use the system and stay on top of your bets. The service includes email notifications that let you know when new bets are available.
The site also offers a free ebook that teaches about betting systems. You need to enter your email address for this. There is also a free newsletter that you can subscribe to as well.
The high price will be a negative for a lot of users. This will keep the number of subscribers low which will help protect the odds.
What Unique Features Does It Have?
This betting system is similar to many other types of betting software around. However, most of the others focus on other sports, rather than tennis.
If we look at the software itself, we can see that it is very easy to use. You can filter the spreadsheet and get a huge amount of information from it. Yet, it isn't too complicated to get the hang of.
You can see the minimum profitable bet, based on your bankroll. It also shows the exact advantage that you have over the bookie.
The fact that there is a mobile app is a big help. If you want to bet in the most flexible way possible then this is extremely useful to have. Mobile betting makes life a lot easier for some people who are out all day long.
You can also track the bookie's price live. This allows you to see how the market is evolving and spot value more easily.
There is no doubt that there is a powerful system at the heart of Winner Odds. It feels solid and reliable to use. It isn't particularly different from other value bet sites around. But it is nicely designed and offers a good user experience.
Will It Get Your Bookmaker Accounts Banned?
This is one of the big potential drawbacks in the Winner Odds review. There is definitely a chance that using it could see your accounts banned. That would be a disaster for a value bet approach like this.
This is something that happens when the bookmaker sees that you are winning too often. Since this system is based on lots of modest wins, it could lead to problems. The bookie has more chance of noticing you if you win regularly from them.
It is clear that the team is aware of this risk. The Winner Odds site advises you to use a number of bookies. The more the better, really. Yet, even this might not be enough to save your account from being banned.
The number of bookies that UK users can bet with here is limited. So, it is very possible that you end up banned at some point. Losing even one or two bookies from the list will seriously dent your prospects.
The fact that the owner, Miguel, mentions this aspect on his Twitter. He knows that members getting banned by the bookies is a big risk to this business. Apart from spreading your bets around different bookmakers, there isn't a lot you can do. Just cross your fingers and hope to go un-noticed for as long as possible.
What Are the Other Reviews Saying?
There are a number of other Winner Odds review articles online. In general terms, most of the reviewers give it a good rating. It is clearly viewed as being a solid, dependable choice of software.
Other reviewers have noted the same issues they I have mentioned here. The good number of wins has been noted. As has the time needed to place enough bets. The fairly high monthly cost is certainly an issue that detracts somewhat from the value.
Overall, people like this system. It is good to see betting software that provides regular wins. Their list of results seems to be in order. This shows us that members win far more than they lose.
Yet, there are some negative points to keep in mind. For instance, the member's area of the site is described as being unimpressive. I assume that Miguel will be enhancing the user experience over time anyway. I wouldn't be bothered about how it looks. All that matters is how much money it's going to make you.
Who Would Winner Odds Suit?
The number of betting systems around means that there is something for everyone. Who would Winner Odds be right for? Is it the right choice for you? Having read this Winner Odds review, you should now have a good whether it suits you or not.
The first point to bear in mind is around the type of bets it covers. These are value bets on tennis matches. Does that matter? Would you feel more comfortable with football or horse racing bets?
The fact that you are betting on tennis shouldn't really matter. You don't need to be a fan of this sport. Equally, you don't need to be a betting expert either.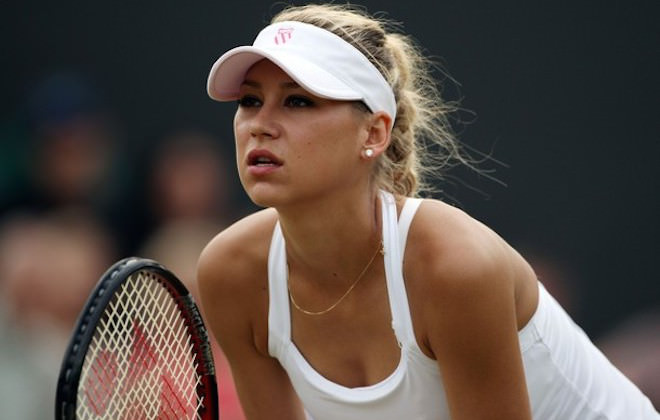 As for the value bets aspect, this is a popular way of betting. It doesn't guarantee no risk in the way that matched betting does. However, there is evidence here to suggest a system with a good win percentage.
What about the time needed to place your bets? Is this going to be something that takes up too much of your day? After all, we can't all afford to spend hours checking out odds every day.
The truth is that it is fairly time-consuming to use Winner Odds. The process itself it easy to carry out. But you need to put in a decent amount of time to win handsomely. If you are looking for something fast and efficient this might not be your best choice.
On the other hand, what if you have plenty of time to spend on it? Maybe you are retired or just looking to fill your day. Either way, this is a good approach that should be profitable for you.
Most bettors who can dedicate time to it should be happy with the profits. This is a value betting system with a strong track record for wins.
Winner Odds Review: Conclusion
If you have never bet on tennis matches before then you might be wary of this sport. Yet, we have seen in this Winner Odds review that you can win without even understanding the rules of tennis.
This is a value bets approach that is easy to use. It can be highly effective in helping you to rack up a number of smallish wins. The key is in taking a long-term view. You should win regularly and build up your bank steadily.
One big issue that can't be ignored is the fact that your bookie accounts could get banned. This and the pretty high cost mean that you will want to think twice before proceeding.
Taking everything into account, this Winner Odds review is positive. It is a likeable value betting system for tennis that it worth taking a look at.