Jolly Lock IP Review
If you are reading this article, you probably know well that the traditional sports betting approach doesn't work well. I would bet that more than 90% of the people who are simply trying to predict the outcome of certain sporting events are losing a ton of money. In this piece I'll be doing a Jolly Lock IP review.
Recommended: Go here to see my no.1 recommendation for making money online
The sportsbooks love this and would like to stay it that way forever. If you want to break the pattern, you need to find alternative solutions. Simply put, you need an advantage against the bookies to consistently make money in the long run.
I've dedicated this blog to various matched betting systems and other techniques that provide such an edge. They have proven to be successful time and time again. Mathematics is on your side, so you can't lose if you execute each strategy properly. Sure, it takes time and effort, but the end result is a steady profit with little or no risk whatsoever.
As you could imagine, the bookies really hate that and are prepared to act. Their main purpose is to make money from every single customer and the exceptions are not welcome. If you are among them, you probably know what I mean.
The gambling operators feel robbed and are always trying to find a way to prevent us from winning. They close accounts, limit them, and try to flag everyone who is a potential danger. If you are making money and want to keep it that way, you need to find a way to go around that.

Fortunately, there are ways to resist and you should certainly explore them. This is where services like Jolly Lock IP Virtual Desktop come handy. The software was specifically developed to meet the needs of the punters. It provides a solid protection against the bookies and I will explain exactly why in this review. However, let's take a deeper look at the reasons why you might need something like this in the first place.
The Crusade of the Bookies
The tight competition has forced the bookies to give up a large chunk of their edge. They have to spoil the customers with bonuses, release much higher odds compared to the past, cover the fees of all deposits and withdrawals, and provide various other benefits to each player. If they don't, someone else will hijack him in a heartbeat by offering a better service.
Obviously, this is something the sportsbooks hate, but there's no way around it if they want to survive. Unfortunately for them, there are ways to exploit them further through matched betting, arbitrages, and other systems that change the game completely.
The smart bettors out there are finding ways to gain the upper hand. They make money by utilising any advantage they could find, most notably, through promotions and bonuses. If you look at my other blog entries alone, you will find tons of way to beat the bookies and make money on a regular basis. The profits literary come out of the pockets of the sportsbooks and they don't like that.
This is why each bookmaker invests tons of cash in security or risk-management teams that have the sole purpose of recognising profitable players and removing them from the equation. There are a lot of ways to do that, especially if you have the opportunity to hire a bunch of competent people and give them all the best tools you can find.
Gubbed Accounts
You probably know about gubbed accounts. If this happens to you, you are limited to only betting peanuts. Sometimes the bookies go even further and might completely remove your option to place wagers. Probably the softest outcome would be to lose any access to bonuses and promotions. All of these happen on a regular basis and you might've suffered such a scenario.
While this is the moment you realise the bookie got you, the whole process started earlier. You were followed, flagged, and this is where the final measures are applied.
Before you are punished for being successful, the bookies have to catch you first. They use all kind of software, spyware, and tracking techniques to identify patterns that might expose you. You probably have no idea about that, but you are being monitored and the bookies collect way more data than expected.
As a result, they can clearly spot the danger of a winning player. Once this happens, you're done and will have to find a way to start clean. The problem is that you can't do anything about it. Technically, the bookies have secured the right to do whatever they want with your account.
Simply open the term and conditions of any of their promotions or the general terms on each website. If you spend enough time reading them, you will certainly find a point that states the operator can do whatever it wants to do at any given moment and you can't do anything about.
The good news is that the half-decent sportsbooks on the market won't steal your money.
You could also open a new account using the name of a friend or a relative. If you are careful enough, you will get the opportunity to keep making money for a while. The bad news is that they can confiscate your profits, bonus cash, and lock your account. This would be disastrous for any player. And if you keep creating new accounts, they will eventually have the same fate.
So, is there a way to successfully fight this in the long run? The short answer is yes, there are multiple options. In fact, let's take a closer look at one of them.
What Is the Purpose of Jolly Lock IP Virtual Desktop?
The bookies are using software tools to spy on you and it's hard to say if that's even legal. Unfortunately, the gambling commission are not restricting them, so it's up to the players to find a way to cope with the problem and keep winning.
Recommended: Go here to see my no.1 recommendation for making money online
The most obvious approach is to fight fire with fire. Find a way to block all the programs used by the sportsbooks by using another software designed with that purpose in mind. Well, that's where the Jolly Lock IP Virtual Desktop comes into play.
It was created by professional punters who have faced the issue of being chased and banished by the bookmakers. They needed to stop that and this is how the program is born. Simply put, it blocks all the methods used by the bookies and keeps your account clean.
Since this is something every serial winner would profit from, I decided to try the service and see how it works. In this Jolly Lock IP Virtual Desktop review, I will share my thoughts and try to determine the program is worth it.
How Does the Software Work?
You don't have to be a super sophisticated technical guy to understand the basics of the Jolly Lock IP Virtual Desktop. I will try to explain in a rather simple manner what the essence is.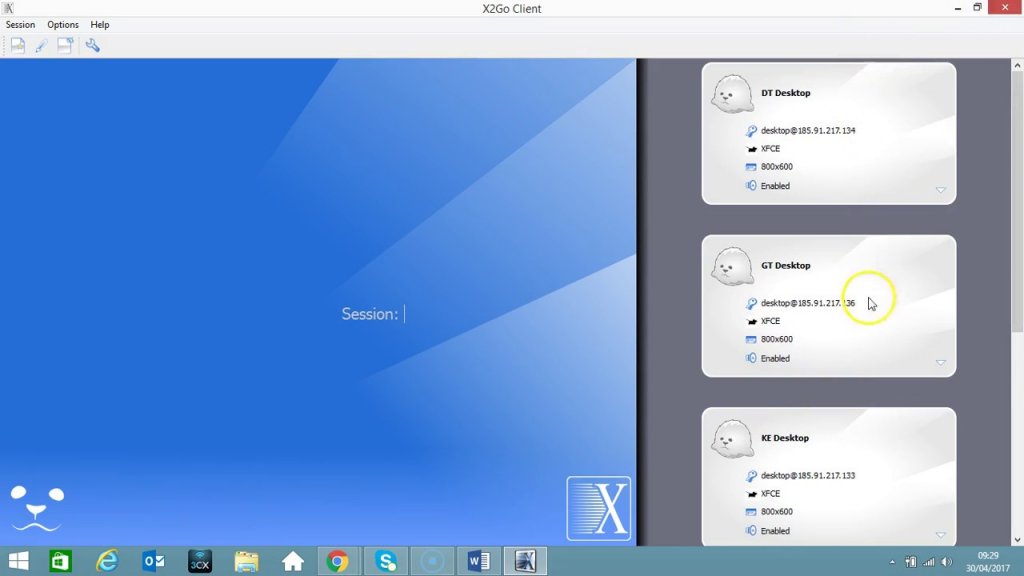 As the name suggests, Jolly Lock IP uses a virtual desktop or a virtual computer. It is on a separate server somewhere on the Internet and you can use your account to log in to the system. You basically get access to a clean machine where the bookies can't spy on you by using their own software.
On top of that, the Jolly Lock IP Virtual Desktop allows you to use various IPs, so you don't get detected easily. Unlike VPN services, this doesn't prevent you from processing website based on Flash, such as online casinos, bingo, and poker rooms.
Finally, one of the main issues with other services is that their IP addresses are dynamic and often part of special blacklists created by the bookmakers. The Jolly Lock IP review convinced me you won't have such a problem with this particular piece of software.
Basically, you are given the chance to use a completely clean virtual machine that won't raise any flags. Also, you won't be spied on by the bookmakers and their sneaky programs.
How to Install and Use the Jolly Lock IP Virtual Desktop?
The whole process of setting up the Jolly Lock IP Virtual Desktop is surprisingly user-friendly. The first thing you need to do is download the program. Once you're done, it's time to install it on your computer. It works on both Mac and Windows.
The installation takes a couple of minutes and is in few easy steps. You will get instructions what to do on each of them, so you can't go wrong, really. When you're done, you can set up a shortcut in the start menu, a desktop icon, or any other way for quick access to the Jolly Pack IP Virtual Desktop program.
When you want to use it, simply click on it and start the program. It will connect you to the virtual machine and set up an IP automatically. When the process is done, you can simply start opening websites and doing whatever you normally do. The system will make sure to protect your data from the software the bookies usually use to collect data and detect winning players.
Does the Jolly Lock IP Virtual Desktop Really Work?
After playing a bit with the Jolly Lock IP Virtual Desktop, I would say it does what it's supposed to do. It will certainly provide a clean IP and eliminate all the trackers the bookmakers are using to check your activities.
However, if you rely on a complete protection and a 100% guarantee that your account won't get gubbed or even closed, you won't get that. The operators have other ways to check what's going on. In that sense, you would certainly make life difficult for them, but you won't stop them completely. Which leads us to the next question:
Is the Jolly Lock IP Virtual Desktop Worth the Investment?
The simple answer would be yes, but don't get your hopes too high. The Jolly Lock IP Virtual Desktop does what a VPN is supposed to do, but much better for a number of reasons.
While most VPN services out there are designed for all kind of stuff, this particular software was made for online betting and with the sole purpose of fighting the bookies. As a result, it's much more efficient than any standard service of this kind.
You don't risk raising flags with the IPs you might be using and also, it's like you're literally using another computer thanks to the virtual machine that is on a cloud. I would say this approach combines the best out of VPNs and installing a virtual computer using a program such as VMware or QEMU.
Considering the effort and resources it would take to set up such up a configuration that works well, the Jolly Lock IP Virtual Desktop is the better solution. It's cheaper, it's easier to install, and work with. So yeah, if you are looking for a way to hide and stop the bookies' nasty tracking programs, you should definitely go for it.
Final Words – Jolly Lock IP Review
The battle we're fighting with the bookies is fierce and it will get worse. All of them want to attract mostly losing players and rip them off. At the same time, each winner is an issue that must be handled. As a result, applying winning strategies such as matched betting will become tougher as the time goes.
Thankfully, there are various options to keep winning and avoid detection. I would say that the Jolly Lock IP Virtual Desktop is certainly among the efficient ways to do so. On top of that, the team behind the program is constantly working on improvements.
This is why the system has been around for a while, but the bookies haven't found a way around it and I expect it to stay that way in the near future. It's a solid tool and one each profitable player should try, especially if you are already in trouble with the online gambling operators.
Recommended: Go here to see my no.1 recommendation for making money online