Everything You Need to Know About Betting System Reviews
There are lots of great betting system reviews on the internet just now. These are informative articles that let you see the pros and cons of different approaches.
This is a convenient way of seeing how best to use your money. Will you go for a low risk betting strategy? Or will you aim for the biggest possible profits around? Reading betting system reviews will let you work out which method is closest to perfect for you.
However, will you read the right ones? How will you know which ones to trust and which to take with a pinch of salt?
Therefore, let's get started and see everything that you need to know about these reviews.
What is the Purpose of Betting System Reviews?
There's a long answer and a short answer here. The short answer is; to find winning systems. It is clear that some betting systems work better than others. These are ones that you want to find and use to win you cash.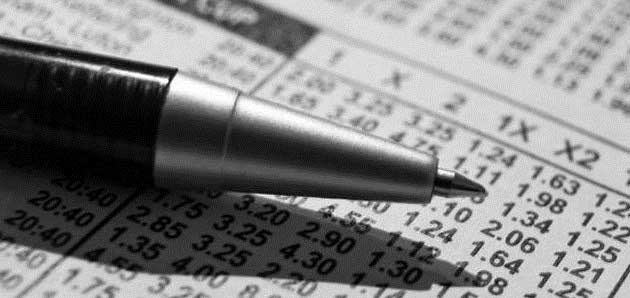 What is the best way of finding out which one is the biggest regular winner? These reviews let you see how other people have got on. Does one system stand out as providing far more wins? What evidence is there to back this up over time?
Of course, every review will be different. Even when two people review exactly the same system, they won't get the same results. If it is a tipster system they might not choose the same tips. If it is matched betting or trading they might not get the same price.
Every betting system will give varying profits over time as well. Tipsters are especially prone to variable results. A terrific winning run can easily be following by a long losing streak.
Yet, the idea is that you can see which one has the best chances of giving you frequent wins. If a system is good enough then it should be clear from the test results.
On the other hand, if the reviewer loses money then you will want to steer clear. Unless there is a definite reason why the review was so poor? If not, the chances are that you will lose money on it too.
How Do They Work?
Why do people carry out all of these betting system reviews in the first place? And how do they actually work? There are a few basic details that will help you to get to grips with them.
The first thing you need to know is that a review will typically last for 3 months. During that time, the reviewer will thoroughly test it. They will record the daily and weekly results. So that at the end of it they have an accurate summary of the 3 months.
Why 3 months? Well, this is a good period of time for getting average results. Every betting method can have a bad month. But if it has 3 bad months then something is wrong. Equally, it might have an unusually lucky streak for a few weeks. Looking at results over 3 months will give you a decent average, though.
We now need to look at why people carry out these reviews. Are they simply part of a service that needs to be carried out by someone? Well, the truth is that the reviewer will usually get paid commission.
The person who sells the system will pay them this money to carry out their testing. This is often noted in a disclaimer on betting system reviews. There is nothing particularly strange or untoward about this approach. But you should bear it in mind when reading the results.
What happens next is that the reviewer will run the test. After the 3 months have passed they will give their verdict. If they win enough money to make it worth using, the result will be positive. In some cases a neutral result will be recorded. Others will be classed as failed due to a lack of profits.
Naturally, the verdict might not be positive even if there are modest profits. Any betting method has to pay enough to make it worth your time using it. If you win a very small amount then it isn't really worth the effort.
Any Problems to Be Aware Of?
So far so good. However, are there any common problems with betting site reviews you need to know about? What should you avoid? Are these some common warning signs to be aware of?
The main point in this respect is what we looked at in the last section. The fact that commission is paid to reviewers is less than ideal. After all, can you trust the review to be completely independent in this case? No one likes to say something bad about someone who is paying them to write it.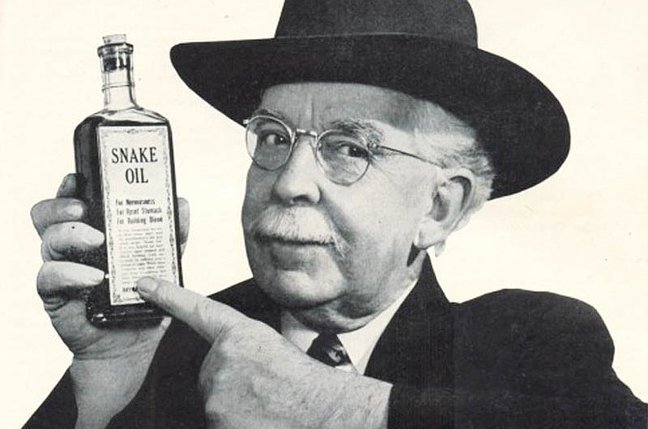 Yet, it is difficult to see how else this would work. It is asking a lot for all reviewers to carry out this testing for free. If they don't win money right away they are likely to switch to something more profitable. Being paid to write the review means that they stick at it, though.
Having said that, there are commission-free reviews around for example I never take any payments for reviews, I do them all off my own back. You may feel more confident that these are completely impartial.
Another possible problem is that of not being able to get the quoted odds. A service having a fabulous review won't help you if you can't get the same profits as the reviewer. Some reviewers will also mention if they had problems getting hold of the suggested odds. In other cases, you could get frustrated if you sign up and then see this issue.
Finally, it can be a problem if a service gets a glowing review. This is because lots of people will want to join it. Betting sites can stop taking on new members if they become over-subscribed. This is most likely to happen when a reviewer highly recommends it. The main problem is the edge disappearing and the system no longer works with too many people betting on the same selections.
Mean Reversion
What if you are blown away by the incredible results posted for a system? Maybe the reviewer makes it seem like this is the license to print money we are all looking for. Will it carry on like this forever, though?
The truth is that a service with amazing review results may revert to the mean. This simply means that the profits drop off to more unspectacular levels. It may be that the period of the review was just a lucky streak. Perhaps they put everything into getting a good review and can't keep it up afterwards?
When this happens, it is likely that a lot of new clients join thanks to the review. They are going to be sorely disappointed when the results fall off a cliff, though. Those people who join up with high expectations could lose a lot of money.
A rough long term profit of around 10% is possible with horse racing and 5% football is possible. Anything higher is probably luck and the system could revert to the mean.
How to Find a Good Betting System?
Bearing in mind what we have seen so far, how can you make a good choice? In other words, how can you make betting system reviews work for you? They should make life easier for you rather than more complicated.
Ideally, you will find varied reviews for the same system. You will also want to see a good trial period covered too. If you can see the results over 12 months so any streaks will have balanced out. Do all of the sites have equally positive reviews on it too? If not then what is the difference between them?
The next point may be rather more difficult to establish. You need to see whether the method being reviewed is right for you. Does it match your personality? Does it tie in with your overall goals and lifestyle aims? This is probably going to come down to whether it is high or low risk.
Are you happy to work through some losing runs now and then? Some people prefer a safe and steady approach. Others look to take risks in order to win big. If a system has a great review but doesn't match your personality then avoid it.
Once you have got this far, it is time to paper trade. In this way, you won't be risking your own money right away. Only once you have done this you should then bet with real money. By then, you will be fully confident of what you are getting into and what to expect.
Don't Fall for Launch Hype
What if you read breathlessly exciting reviews of a new betting service? Maybe the reviews make it sound as though you need to rush to join. You don't want to risk losing out, do you?
It is always great to see worthwhile new betting systems hit the market. Yet, you need to be careful not to fall for the hype. You don't want to rush into a subscription that you end up regretting.
In most cases, if the site is still working in 12 months' time you will be able to join then. I mentioned earlier the possibility of the service being over-subscribed after a great review. This is a definite risk. However, if it is a raging success then they will look for ways to support more new members before too long.
A Few Betting System Review Sites
Ok, so where can you go in order to find the betting system reviews you can trust? There are a few good sites around that you should be looking into. The following are among the best of them,
Mike Cruickshank
A huge advantage with my site is that I don't take commission from anyone for any reviews. This means that you always get an impartial betting review site you can trust.
There are lots of reviews on here, with new ones added all the time. I only add details of systems that I believe work well. So, you can save time by not even reading about the scams and poor services.
Among the latest reviews are those covering Tipstrr, Bonus Chum and Soccer Widow. I cover a wide variety of betting sites you might be interested in. This includes tipster services, matched betting and trading systems.
CashMaster
This is an original review site that covers a lot of ground. The variety reviewed here run from sporting betting to trading and business opportunities. Risk-free betting is also covered.

In fact, the sheer variety might be the biggest stumbling block. It can be easy to feel overwhelmed by so many different systems. The best idea is to focus on one area and read all about it.
At the time of writing, the CashMaster site has 670 betting system reviews. Of these, 120 are approved. 47 are neutral. The majority of 464 have failed the review. Reviews are clearly written and informative. This site started up in 2007. Because of this, some reviews are now a little bit out of date.
Honest Betting Reviews
In this case, you get a choice of categories. The main ones are horse racing, football, sports betting and matched betting. All of their review periods are for at least 3 months.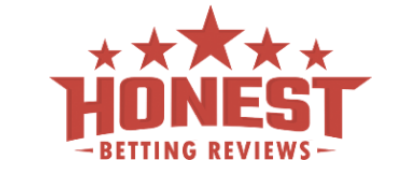 With this site, you will see original reviews and updated reviews. For example, Rod's Runners has recently had a 7 month update. In the same way, Quentin Franks Racing got a 2 year update not long ago.
It is easy to find the systems with the best reviews here. This is because they are listed under winning betting systems. There isn't much point looking at the neutral or failed reviews. Unless you are getting a second opinion on something recommended elsewhere.
Lay Back & Get Rich
Here is another diverse site dedicated to helping you get a second income from betting. The first thing you will notice is the offer of books and manuals. Some of them are free to download and use.

As for the reviews they are divided into different sections. You are going to be most interested in those listed as passed with flying colours. Other sections are; current reviews, passed reviews, neutral reviews and failed reviews.
Among the most recent articles are some updates on older systems. It is always good to see that older betting system reviews are updated in this way. The owner has done the hard work for you here, just focus on the passed with flying colours section.
Betting Rant
Betting Rant is one of the most widely recognised betting sites. It covers many different reviews, tips, services and other information all in one place.

The reviews can be slightly more difficult to filter. They aren't classed by success or failure like on other sites. There is also a good mixture of first reviews and current updates as well.
As well as sports betting, you will find business opportunities and investment ideas. If you want a second income but aren't sure how to get it then there are plenty of ideas here.
Goal Profits
On this site you can see betting system reviews on different sports. These are; football, horse racing, golf, matched betting and tennis. There is also a section with reviews of betting software.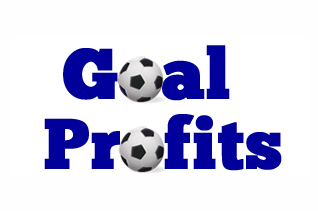 Again, it is easy to filter by current, passed, neutral or failed reviews. At the time of writing, the last few reviews have been either failed or neutral.
However, there are 3 pages of passed reviews going back to 2015. Their earliest passed review is for Assured Soccer Profits and the latest is for Football Index.
Tipster Review
This is another betting review site with a lot for you to read. They say that they have 3,000 unbiased tipster reviews.
They tend to always have a few systems on trial at any time. For instance, right now they are looking at AH Horse Racing, The Master Plan and The Strict Rule System. These are typically 7 day live trials.
You can also see the star rating from a number of betting system reviews. For example, The Toa Betting Club has 44 reviews and Pire Profit has 36 of them.
Smart Sports Trader
This is a new site with lots of interesting content. It aims to cover a lot of different angles and betting system reviews on one site.
This is a good place to start if you are new to betting. Apart from the reviews, there is a lot of information on how to start betting.
The section on betting system reviews is fairly short. Presumably it will be increased over time as the site matures. Right now, they have looked at sites like Odds Monkey, Profit Maximiser and The Secret Betting Club.
Betting System Review Conclusion
There is no doubt that these betting system reviews can help you out greatly. However, you need to know how to understand the information provided on them. If you can do this then you stand a great chance of earning money.
Don't rush into subscribing to the first service that you see. There are plenty of trustworthy betting system reviews to help you out. By using them wisely you will greatly increase your chances of a healthy profit.