What Will Matched Betting Look Like Once the Lockdown Finishes?

The UK's lockdown has had a huge effect on our lives. It all started in the second half of March, as the coronavirus pandemic began to spread. The lockdown came into force to slow down this disease.
On 16th March, Boris Johnson advised Brits to avoid non-essential travel. Stores and restaurants began to close at the end of March. Since then, it has been a hugely difficult period. But the end finally appears to be in sight.
Normal life is starting up again. We can see more shops opening and people out and about. But what has happened to matched betting in this period? More importantly, what does the future hold for it?
How Matched Betting Has Been Stopped
By the time the lockdown truly started, sport in the UK had already ground to a halt. The same thing happened all over the world. There was no way to carry on with fears over our health growing every day.
So the last few months have seen an almost total lack of sporting action. This meant that matched betting disappeared too.
It seems a lifetime ago, but the last EPL game was when Leicester beat Aston Villa 4-0. This was on the 9th March. Controversially, Liverpool also played Atletico Madrid on 11 March. The Spanish capital was already on lockdown at the time.
There was also controversy as the Cheltenham racing Festival went ahead. Tens of thousands of fans packed in here between the 10th and 13th of March. British horse racing came to a standstill shortly after this.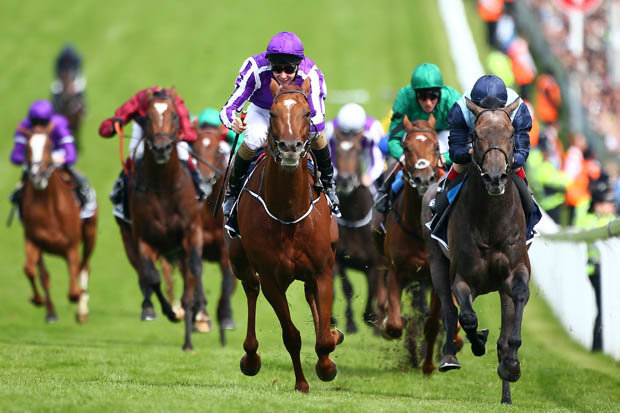 This meant there were virtually no matched betting opportunities for all this time. Some people explored virtual sports betting. Others looked into casino offers to keep things ticking over. But the lack of football and horse racing has been a huge blow.
At the time of writing, almost 3 months have passed since those final games. Life is starting to get back to normal in some ways. More people are going back to work as businesses start to re-open.
One of the next steps is for sport to start again. This will allow us to take part in matched betting again. When can we expect this to happen?
When Are the Football Leagues Restarting?
The time has come to think about sport again. Now that the worst of the pandemic is hopefully over, authorities are looking at ways to restart.
The German Bundesliga was the first major league to return to action. In fact, they have been playing matches there since mid-May. Games have been played behind closed doors since then. A host of other security measures have also been put in place.
When can we look forward to seeing games in the Premier League? There isn't long to go before this happens, to be fair. Players are already back in training and getting ready to play.
The Premier League is set to start up on 17th June. This day will see the 2 remaining matchday 29 games completed. So, Manchester City will play Arsenal. The other game will be Aston Villa vs Sheffield United.
After these games are played, everyone will have 9 games left. These games need to be played to see the final league positions. Will Liverpool manage to hand onto their large lead? It is good to be thinking about these things again.
It is worth remembering this remainder of the 2019/20 season will be behind closed doors. The idea is to let fans see all of the games, though.
So what has been dubbed as a World Cup style event will take place. This means that no 2 games will be played at the same time. They will all be shown on TV, to give people the chance to enjoy some action again.
The current season is due to end by 25th July. This means getting 90 games played after the 2 mentioned earlier. It is a tight timescale, especially when we remember the FA Cup and European competition. These tournaments also need to be finalised.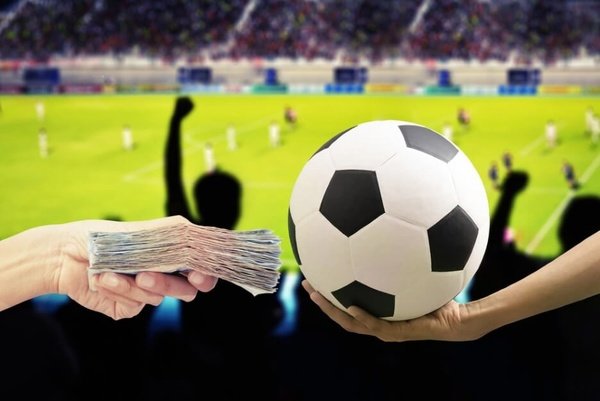 June 27-28 has been mentioned as the possible dates for the FA Cup quarter-finals.
The FA Cup semi-finals are set for the 18th and 19th July, 1st August is the proposed date of the cup final. This will see the 2019/20 season finally concluded in England. We can then look forward to the next season starting.
Across Europe, other leagues are looking to start up around now too. For example, the Spanish La Liga should begin on 8th June if all goes to plan. In Italy, Serie A has a 20th June start date penciled in. Before long, there will be lots of games all across Europe again.
There are still 17 games remaining to play in the Champions League too. It has been reported that they will start on 7th August. There is talk of these games being played every 3 days in August. The final could be held on 29th August. This is still to be decided, though.
The Europa league also needs to finish as soon as possible. It was abandoned at the quarter-final stage. Some teams had already played the first leg of this round. A decision on how to finish the tournament is still to be made.
Remember that all of this is to get last season's EPL and Champions League finished. Next season will then start again almost right away. Some teams are going to have a lot of games coming up.
It isn't yet clear when crowds will be allowed back into football grounds. Some sources suggest that this could happen by the end of the year. Things should certainly be a lot clearer by then. If it goes smoothly, adding crowds is the next step.
The next few months are going to be jam-packed with games. There will be almost no close season to slow things down either. All of this is great news for matched betting.
You can make up for lost time by grabbing the best offers. It is just a question of getting into the swing of it again. After so long away, you should be bursting to get back into the thick of things.
What About Horse Racing?
Horse racing fans in the UK had 76 days without any races. This drought ended on 1st June. Zodiakos won the first race in the first meeting since the lockdown. This and a series of other races were run at Newcastle.
The event was held behind closed doors at Gosforth Park. Great care was taken to maintain social distancing among jockey, trainers and the others present. There were just 12 runners in each of the 10 races. Each of the jockeys wore face masks and other security measures were in place too.
This first meeting was followed the next day by two more. One at Gosforth Park and another at Kempton. These meetings are to be followed by others, with at least 2 a day scheduled.
What happens now? The daily racing card will now be back up and running again. Bookies' shops can't open until 15th June. But internet betting is possible anyway. It seems certain that a lot more people discover this approach now.
At racetracks, the first 8 days are going to be limited to essential personnel only. So no crowd of spectators are allowed. After this, we could see a gradual relaxing of the rules if all goes well.
The lack of crowds don't really matter to us in matched betting. The important thing is that horse racing is back. With bets to be placed, there are chances to make money again. Each Way Sniper is back up and running already!
Will the Offers Be As Good As Before?
With this return to action, matched betting is again on the menu. The big question is whether the offers will be up to scratch. Or will it take time for them to get going?
It seems likely that the offers will be as good as before. In fact, they might be even better than they were. That would be a terrific way to start up again.
There is a good reason for this belief. Betting operators have lost out on revenue for close to 3 months. They will be keen to earn some cash quickly once the action is underway.
Eye-catching offers will help them to do this. They know that punters are drawn to attractive deals. Since bookmaker offers are a vital part of matched betting, we can take advantage of them too.
There are also lots of games and races in very little time. This could be ideal for getting people interested again. No doubt, a lot of sports fans will be keen to start betting again after the drought.
Indeed, the bookies noted more bets than expected at that first race in Newcastle. It is a small sample, but it is sure to encourage them. People have been keen to see some sports and to start betting again.

Another advantage for us is the way that football fixtures fall. As we saw, the current season needs to be completed. Then there is due to be only a short break. After this, the new season will kick off.
This provides the chance to maximise offers. You might get new offers for both batches of games.
The same principles are before still apply. So you can start looking for the best offers. You will then want to pick up some cash by using them wisely.
Better Casino Offers Have Started to Appear
There is more good news for matching betting fans. This is because we have seen something of an uplift in casino offers. These deals can help you to diversify.
Using both bookmaker deals and casino offers is a smart move. This gives you two different ways of making money.
Several forum users have commented on the improved deals. Casinos seem to have stepped up a gear in their efforts to attract new clients. At the moment, it isn't clear how many casinos have done this.
We can only speculate on the reason for this. Certainly, it has been reported that searches for online casinos are at an all-time high. The lockdown has caused many Brits to look online for some entertainment.
It seems likely that casino operators have seen this increased activity. This has led to them using offers to entice new players to sign up. As with bookies, they know that sweet deals attract new members.
If this is the case it is great news. The more offers the better for matching betting purposes. We know that these deals can be highly profitable. It is a matter of using them wisely.
The big question is whether this trend continues after the lockdown. Will casinos carry on offering juicy deals? If they are doing so because of more public interest then what happens?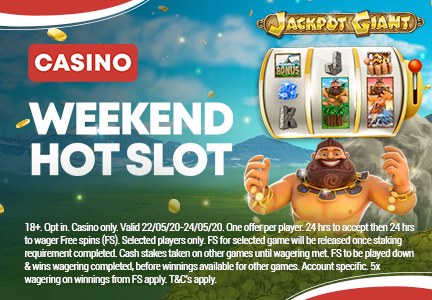 Well, it depends what people do next. Will the number of online searches remain high? Or will a lot of players forget about online casinos once life gets back to normal?
Perhaps the switch to online casinos becomes a permanent change in habits. People might decide that they like playing slots and other games. The lockdown could have been a turning point in this respect.
Casino operators will be watching closely, to see what to offer. From a matched betting point of view, we want to see the market remain buoyant.
With more new players, the offers will remain strong. We can then use those same offers to make money.
Nevertheless, now is a good time to take advantage of their latest offers. You might manage to play through a few top offers. Do this before the football gets back into the swing of things if you can.
Ideally, you will then have both sports and casinos. This will let you choose the best one and vary your matched betting. It could prove to be a great second half to a difficult year in this case.
What About the Fears of a Recession?
You will have seen a lot of news stories about a possible recession. There are fears that 2020 could see the start of a global slowdown.
The lockdown has severely damaged the economy here and elsewhere. Production rates have plunged and many businesses are in grave danger of going under. Unemployment numbers are rising and people are going to be short of cash if this continues.
Will this have any effect on matched betting? Your first instinct might be to think that it will. After all, less money in the economy is likely to be mean less betting, right?
We have already seen that more people playing online helps lead to more offers. The natural thing is to think that a recession would damage this market. If people don't have the money to gamble, there will be fewer offers.
Yet, the relationship between a financial crisis and matched betting isn't so clear. It might not have as big an effect as you fear.
We can look back at the last major financial crisis to get an idea of what might happen. This was back in 2008. The truth is that betting wasn't greatly affected at this time.
People who love gambling will generally find a way to do so. I would expect any impending crisis to be similar. Betting shouldn't suffer too much even if the economy takes a nosedive.
Offers didn't really decline during the 2008 crisis. Therefore, I don't expect them to drop much this time either. With a bit of luck, we will carry on seeing a lot of great deals.
Any Other Risks to Be Aware Of?
What other factors should we be aware of? At the moment, there are still a lot of unknowns. For example, a second wave of Covid 19 could lead to sport being stopped again.
Perhaps the biggest risk to matched betting could come from tax raises.
An example of how this could work is when the government needs to address a budget deficit. The huge cost of the lockdown and the furlough scheme has to be addressed somehow.
Might they try to get hold of some extra cash from betting taxes? It might happen, but at the moment it is just a guess.
It is too early really to speculate on this. However, it is something to keep an eye on.
Conclusion
After almost 3 months with no sports, it is good to get back to matched betting. With lots of football games and horse races due, we can expect to enjoy lots of offers.
The next few months are for taking advantage of these offers. But don't overlook casino offers at the same time. This is a great moment to grab some online casino deals.
The next few months are sure to be exciting and profitable. We can make up for lost time and look forward to ending the year strongly. There are some potential risks to keep an eye on. But at the moment, there is nothing definite to worry about.