Templegate Racing Tips Review (Sun Newspaper)

Do you want regular, free tips that are easy to follow? If you do, then you might decide to follow a newspaper tipster. Templegate is one of the best-known tipsters of this type in the UK.
His tips are featured every day in The Sun. So, you can easily give him a try. However, it worth checking the full details first of all. Is this the kind of service that will make you money? Take a look at this Templegate Racing tips review and see whether this tipster is worth following.

What Is the Templegate Tipster Service?
This is a tipster service that is featured in The Sun. At the time of the Templegate Racing tips review, he is mainly covering French and Hong Kong races. In normal times, he looks mostly at UK and Irish racing, though.
With no British racing on the go due to the lockdown, Templegate is looking further afield. However, his style is still pretty much the same. He briefly looks at the main contenders in each race.
You will see who he thinks will win. And then the others that should be in contention. That's all there is to it. Anyone can look at this column and follow the tips.
What Does It Provide?
This is a very simple horse tipping service. Templegate provides his opinion on the day's big races. He is usually pretty clear on which horse he thinks will win. The other main contenders are then briefly mentioned. Expect to see about half a dozen races most days.
The first horse in his preview is the one he thinks will win. He doesn't tend to talk about price, though. This is probably because he knows that punters will all read the tips at different times. There is no way that he can give exact prices to everyone.
These aren't value bets. So time isn't really of the essence. You aren't trying to grab good odds before they change.
The analysis isn't particularly detailed. Just two or three lines about the form for each horse. There is nothing complicated or too technical about it. You will then see the full list of expected winners at the bottom.
This tipster's format has changed a bit in recent times. As we look further, we will see why this happened. It turns that there is a rather obvious reason for this happening
Who Is Behind It?
For this Templegate Racing tips review, I did some research on who this tipster is. The Sun website doesn't seem to mention his real name anywhere in the columns.
With a bit of digging, I found the name of Steve Jones. He says that he is Templegate. This information is on his LinkedIn profile. He says on there that he has been doing this since 2004. Before that, he was a race analyst and a writer for Sporting Life.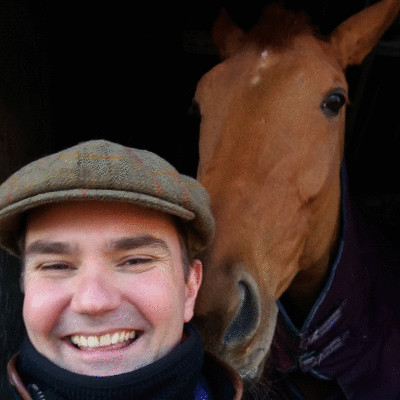 However, this information is now out of date. Steve is now in charge of the Value Scope of the Daily Mirror. He was Templegate but has now handed over the baton to someone else.
I then found some interviews with Steve at the end of 2019. He says in them that he left the role just before that. He seems to have started with The Mirror at the start of October 2019.
Therefore, it seems that someone else is now providing the tips under the Templegate name. And has been doing so for the best part of a year.
In the Betfair forum, some users confirm that Steve moved over to The Mirror. I then found this article in The Sun confirming the switch. In August 2019, Steve Mullen took over as the new Templegate.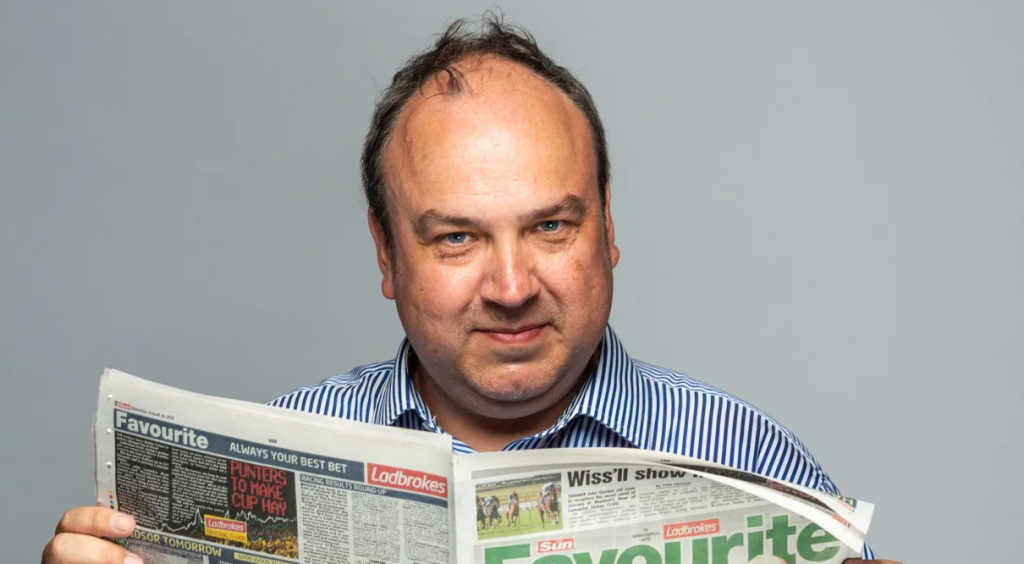 He had previously worked for The Sun as their Wizard of Odds. Steve says that he has had a life-long love of horse racing. This started when he won at 13-1 as a 9 year old kid at Aintree.
It turns out that he is the seventh Templegate tipster in half a century. The new tipster has written for Raceform and his own horse racing magazine. He also worked briefly in a bookies. Steve puts his strategy down to hard work rather than racetrack whispers.
Therefore, Templegate is simply a nickname that passes from one tipster to another. There is no single person that uses this name to publish their horse racing tips.
How Much Does It Cost?
This is a completely free tipster service. There is no subscription fee and no obligation. You don't even need to sign up, give them your email address or do anything similar.
Basically, you can just choose to follow his tips whenever you choose to. If you to place a bet on a certain day, just look up the column. There, you will see a list of tips to choose from.
Of course, if you buy the newspaper solely for his tips there is a cost. The Sun currently costs 55p during the week and 75p on Saturdays. However, you can find these tips online too. What I couldn't see is whether there is a substantial time lag before they go on the site.
There are no additional services you can pay for. It is just a once size fits all approach covered in this Templegate Racing tips review. Everyone who reads the newspaper gets exactly the same information.
Will You Make Money?
No tipster can guarantee to give you constant wins. Even the best of them have losing streaks. If the tips are free, the chances of winning money reduce slightly. The tipsters with the best track records charge for their predictions. This is not Matched Betting.
In terms of this Templegate Racing tips review, it is fair to say that many of his picks are at fairly short odds. You won't see too many big priced horses in this column. So it suits someone with a low risk approach. It also means that the strike rate is higher than you might expect.
One point worth noting is that there isn't a huge drop in prices for his tips. This is commonly seen with the biggest tipsters. When they publish their choices, punters rush to bet on those horses. This causes the price to drop before the race starts.
It seems a little strange that this doesn't happen with Templegate. After all, he is the tipster on the most popular paid-for newspaper in the country. It suggests that there isn't a stampede to follow his tips.
There is a feeling that there are too many tips covered. It can't be easy for any tipster to research several races every day. Most will offer fewer tips than this one provides. Some of them will only give you one a day.
It could be that fewer tips would provide higher quality. Giving so many tips could lead to a scattergun approach. It is also probably also tempting to take the easy approach and pad out the numbers with some easy wins.
You may very well come out ahead financially. But most trial periods I could see ended with a small loss. There probably isn't a huge difference between using these tips and simply look for the best-priced horses.
If you are smart about it, you could use these tips together with other sources. This might help you to narrow down the choice. Certainly, betting on every Templegate tip isn't a great idea. If you can use them as a guide it might work, though.
How Many Bookies and How Many Sports / Markets Are Included?
This tipster service is all about horse racing, with no other sports covered. The Sun has other tipsters that look at different sports like football.
Normally, the Templegate selection only covers British races. However, with no races here at the time of writing, he is looking elsewhere.
The day I finished this Templegate Racing tips review, he was looking at French races. Before that it was Hong Kong. I could also see his American race predictions online. So there has been a lot of variety lately.
It can't be easy jumping between markets like this. I don't know much research he puts in to each of his tips. But it seems unlikely that he – or anyone – is an expert in all of these markets.
It looks like covering other markets is just a helpful move for readers. This is a way to give punters something to read and to bet on during these times. Once things settle down in the UK, I expect him to go back to British racing.
It also isn't clear what tools the tipster uses. The Templegate section has been going for 50 years. So I would expect The Sun to have a big database. This should cover results and other data. You would think that he has one of the best sets of data in the business.
What Are Other People Saying About It?
Other Templegate Racing tip reviews are mixed, to be honest. Most reviewers appear to have lost money slightly during their trial periods. However, he is given leeway due to the fact that he has to produce so many daily tips. The results could certainly be a lot worse with such a high volume.
I mentioned earlier in this Templegate Racing tips review that the tipster has changed. Some forum comments talk about the tips format changing. The general feeling is that the tips are a bit poorer now too.
Yet, the strike rate has remained very similar over time. The number of winners hasn't declined with the new guy behind the desk.
Before the switch, it was usually between 23% and 26% each month. Since then, it is a very similar strike rate. So, the difference is minimal.
Perhaps the biggest issue in Templegate Racing tip reviews is that some people feel the tips are more rushed. They mention a tendency to use fairly obvious favourites. This leads to poorer odds and smaller wins than before. It does seem a bit harsh to use this against such a prolific tipster, though.
Will You Get Gubbed using Templegate Racing Tips?
You certainly don't want your bookie accounts to get gubbed. This can rob you of the chance to get hold of offers and bonuses. Will it happen to you if you use Templegate tips?
The truth is that it probably won't. For a start, there is no guarantee that you will win more than you lose. If you make the bookmaker more money then they will be happy to keep you. They don't tend to restrict losing punters.
This is true for most tipster services. Since there aren't guaranteed wins, the bookie won't fear you.
It is difficult for any bookie to know if you are using this service too. The large number of tips means you are unlikely to follow them all. So, it won't be clear that you are following Templegate's tips. You will also be mainly betting on short odds horses.
All in all, I wouldn't be too concerned about getting gubbed. Winning enough money to trouble the bookies is a bigger concern.
Advantages of Templegate Racing Tips
This Templegate Racing tips review has looked at both good and bad points. It is now time to weigh them up. This will let us make an overall judgement on the tips service. We can start with some of the positives.
This is a free tipster service. You don't need to sign up for anything or pay a penny for it.
It is very easy to understand. The daily tips are short and simple. If you have never bet before, you will have nothing to fear.
The tips are available online and in print. You can find the same tips in both places.
He has a decent strike rate. The number of winners is good, and fairly consistent too. You shouldn't lose too much money with these horses.
Disadvantages of the Templegate Tipster

There are also some negatives in this Templegate Racing tips review. The following are some of the main drawbacks to bear in mind.
The tips typically feature low odds. You won't see many selections at long odds. So don't expect to win a fortune on any race. They are all solid, sensible selections rather than inspired bets.
The column doesn't feature recommended odds. You need to make your own decisions on this. This may be awkward for newcomers.
No starting bank or recommended stakes are mentioned. Again, you will need to work this matter out on your own. Paid tipsters will usually give you some guidance on this subject.
No detailed analysis is provided. You might prefer a tipster who gives you detailed analysis on their choice. This one tends to be short and fairly generic.
Who Might Templegate Racing Tips Suit?
It isn't clear how many punters currently use this service. The fact that the tips don't seem to greatly affect the odds is a surprise. Perhaps readers of The Sun just pick the odd selection rather than follow all of his tips.
My research shows there is approximately 26,000 searches for Templegate Racing Tips each month showing it's popular.
Who don't more people use these tips? We have seen in this Templegate Racing tips review that the strike rate is decent. The truth is that it doesn't suit all of us.
It is clear that not everyone will find it suitable. For example, you might prefer to always win your bets. This means that you will lean more towards matched betting. No tipster can compete with the guaranteed profits it brings you ever time.
Or you might like to see more detailed analysis on the horses. There are other services you will prefer in that case. Some tipsters give you page after page of analysis. Other sites give you lots of advanced tools to use, or an extensive database.
What about the type of person who might find this ideal? It probably suits a casual punter. This is someone who doesn't take betting too seriously. They just want to find easy tips without too much hard work.
What if you like betting but don't want to spend a lot of time on it? This is a decent choice. You can very quickly get a feel for a race. The analysis is straight to the point. So, in a matter of minutes you have a reasonable grasp of the favourites.
Since Templegate is in The Sun and their website every day, it is very simple to use. You just need to look for the column. You will know that all of his selections have a reasonable chance of winning.
A certain horse or race might catch your eye. You are unlikely to want to bet on all of the selections. But there is nothing to stop you from doing this.
Templegate Racing Tips Review: Conclusion

This is one of the UK's best known tipsters. With free daily tips in The Sun, millions of people see it. As such, it is difficult to compare it with other betting services. This is a light, easy to digest tipster that sometimes gets it right.
We have seen in this Templegate racing review that you aren't going to get rich by following these tips. But you probably won't lose too much either. So, it is a service that you might decide to try now and again. However, if you are serious about making money this isn't the way. You need to look at something like matched betting or value bets instead.