How Slot Variance can increase your profits
Slots can play a big part in any matched betting strategy. These games give us a chance to easily pick up some tasty profits from casino offers. But you need to understand slot variance first of all.
What is this and how does it affect your strategy? The good news is that it is a fairly simple subject to get to grips with.
What Is Slot Variance?
To start off with, it is important to point out what this isn't about. This isn't Return to Player (RTP). While they might seem similar, they cover two very different things. RTP tells you how much a slot pays out overall. A 95% RTP means that there is a house edge of 5%.
The RTP is worked out over millions of spins. It shows us how much the casino expects to make from the money put into it. With the example above, the house would expect to profit £5 from every £100 wagered.
However, it gives us no idea how payouts are made. Do they come as huge jackpots or lots of little wins? Will the wins be shared out over all of the players? Or will one lucky punter walk away with a fortune? This is crucial information, as we will see shortly.
On the other hand, slot variance is related to the size and frequency of the payouts. You may also see it referred to a slots volatility. It's the same thing with a different name. Variance and volatility can both be used when talking about slots.
The volatility level doesn't affect the RTP. As we have seen, these are two different factors. If you know one of them you can't simply guess the other. But it does affect your strategy.
A slot can have a high RTP and a low variance. Or it could be the other way around. Or they could both be high or both be low. The point is that if you only know the RTP you only have half the story. You need to know about the slot variance too.
Some people call this the risk involved in a slot. This is because there is more chance of losing your money on a high variance slot over the short term. High variance means high risk for the player. A low volatility game is less risky, so it is sometime called low risk.
Let's take a look at how they work in order to fully understand this.
How a Low Variance Slot Works
This is usually a safe and steady type of game. It will pay out quite regularly, but with only modest sums. The biggest prizes on this kind of slot are usually low. You are unlikely to get a huge jackpot on it, for example.
A look at the paytable will usually show small prizes for getting five of a kind. But don't expect the winnings to build up rapidly. Instead, it is likely that your funds fluctuate around roughly the same level. This is especially true if you are using small stakes.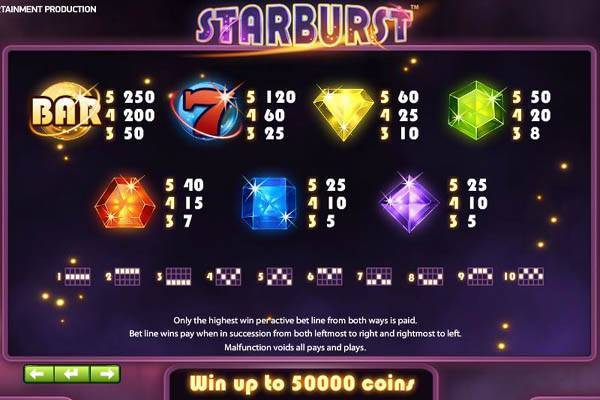 If there is a bonus round, you will probably trigger it sooner or later. It is just a question of adding a bit of extra cash.
This kind of slots are perfect for beginners. Most losses will be followed quite closely by a win or two. So, you could end up with close to what you started with for longer. You might have a small profit and then drift into a minor loss or vice versa.
Is this a more boring approach? It really depends what you are looking for. It is a smart way of working through bonus funds smoothly.
Anyone who plays slots for thrills might not be so keen on lower risk slots like these. If you want to see huge wins you will be disappointed.
There are few big swings on this sort of game. Unless you increase your stakes a lot, that is. It really just depends what you are looking for. Not everyone wants the same thing, which is why there are different slot variance levels in the first place.
How Slots with High Variance Work
Naturally, this is pretty much the opposite case to the previous point. A high slots variance means that it pays out less frequently. You might spin the reels several times in a row without success. These slots require more patience.
On the other hand, it offers the chance for bigger prizes. You could win a lot more even with modest stakes. Some high variance slots also have progressive jackpots attached to them. These increase the chances of winning a large sum of cash.
A look at the paytable will give you an idea if it is extremely volatile. High volatility slots will tend to have bigger prizes for winning combinations. If you can see huge jackpots then you won't expect to win them very often.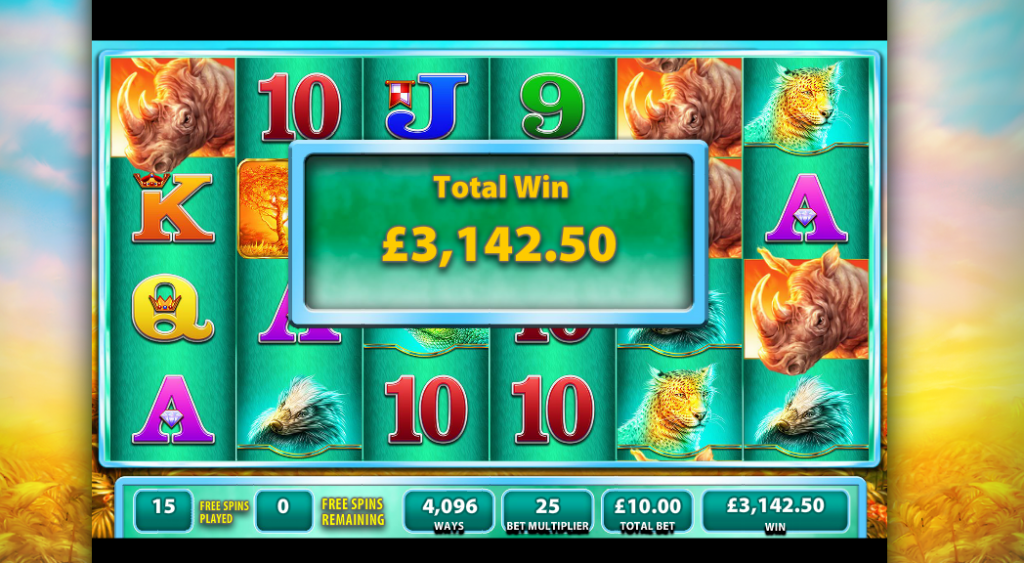 These high slot variance titles are designed to pay out rarely. This makes sense, as they can't pay out a lot all the time. There needs to be fewer winning lines if each of them is worth more.
Instead, you are more likely to have long losing streaks. This can be incredibly frustrating to any player. Spin after spin could see no payout and an ever-decreasing balance.
In terms of bonus rounds, they can be really hard to obtain. You could be waiting several hundred spins before you hit one. Yet, when you get them it could lead to some dazzling winnings. Bonus rounds are often fantastic on these slots.
The higher level of volatility means that you are more likely to bust out. There is no way of knowing when you start.
Over a longer time, this will even out. A big win should hopefully see you recover some of the earlier losses. However, the increased risk of the higher slots variance will always be present. In matched betting, the biggest fear is of going bust before being able to withdraw.
Again, it comes down to what you are after. A  matched bettor involved in high risk casino will love high variance slots. For matched betting purposes, this isn't as suitable for beginners or people with small banks.
What About Medium Volatility Slots?
As you would expect, medium variance slots fall somewhere in the middle. You shouldn't have to wait for so long for wins as with high variance games. But you probably won't get them as often as you do with low variance titles.
The wins will also be in between the two extremes. Five of a kind on a payline should give you a decent prize. This will be better than on a low volatility game. But the payouts aren't going to be as tempting as on higher risk games.
This might suit someone who is undecided over the slot variance issue. Perhaps they like the thought of winning some big prizes. But aren't so keen on long losing streaks. In that case, they might see that as being a decent compromise between the two extremes.
For matched bettors, how suitable are these slots? Well, a medium variance slot with a high RTP can be worth a try. However, we will look at this issue more fully in a moment.
How to Find Out the Variance of a Slot
Ok, so let's now imagine that you want to play a certain slot. But you aren't sure how volatile it is. You might want to find this out before going ahead. After all, you have a strategy to stick to. Knowing the slot variance is a big factor in this.
Otherwise, you might be specifically looking for a certain type of slot. Perhaps you want a slot with low variance and don't care which one. All you want to do is stick to a steady approach. How can you find out this information?
Slots developers will often note the RTP in the help section or paytable. Yet, don't expect to find the slot variance given in here. You need to find this information out for yourself. As mentioned earlier, without this detail you only have half the story.
The most obvious approach is to play the game. After a while it should be obvious what kind of game it is. You will soon see if you get regular small wins. Or if you need to wait longer for bigger prizes. Checking the paytable will help too, as we covered a moment ago.
Slots reviews will sometimes mention the volatility level. But they aren't always completely accurate in this respect. This is because they are often based solely on the reviewer's limited testing time. Unless they have seen the developer's specs, they will be guessing or copying other reviews.
For instance, I just typed in "Terminator 2 slot volatility" to Google. Most reviews say that it is medium volatility. If I do the same search for Jack and the Beanstalk, some reviews say medium and others say it is high.
With Mega Moolah, most reviewers agree it is low volatility. But some say it is a medium risk slot. One review even tells us that it is highly volatile. Which of those reviews should I trust?
This makes it clear that we can't always rely on what reviewers say. It can be a decent starting point, but not much more than that. We still need to find a better way of getting the details we want.
Some developers are known for making games with a low or high slots variance. For example, you might see NetEnt mentioned in this respect. They certainly have high variance slots like Dead or Alive and Gonzo's Quest. Does this mean that you can class all of their games in the same way?
No, because you will also see some low variance slots from NetEnt. These include the likes of Starburst and Bloodsuckers II. Basically, every developer has a mixture of different slot variance levels in their portfolio.
They do this because they want to appeal to different kinds of player. They know that not everyone wants the same risk level Also, some slots are quite old and others are newer. The developer's thoughts on slot variance could change over time.
Bearing this in mind, there is only one safe way to find this information. Using an online simulator at EV Maximiser will let you see how volatile the game is. This lets you see how much you should win when using a certain bonus on a specific slot. Just plug in the details and it will show your chances of cashing out.

Why Does This Matter?
The variance of a slot affects the estimated value (EV) that you receive. Using a higher variance slot causes you to bust out of the offer more frequently. This increases the EV as it lowers the average amount of wagering completed. I've written a detailed guide that explains more about this here.
Low variance games suit offers with a smaller wagering requirement (x10 or less). As you will win regularly, the funds shouldn't disappear too quickly. You just want to maintain your funds long enough to cash out.
What if you choose a slot with higher volatility? Well, these are suited to high risk casino offers. However, the risk of going bust before completing the playthrough requirements is also increased.
This means that different strategies can be used, though. Might you want to just stick to low variance? You can hope to withdraw the bulk of the bonus in this way.
Using a high variance slot could mean boosting the EV. But it could also mean losing it all. So it would suit someone who is doing high-risk offers.
The important point is that you know why you choose a certain slot. By understanding the RTP and slot variance, you are going into it with your eyes open. You can pick the right game for your strategy.
Other Things to Look Out For
Of course, casino operators know all of this too. They know exactly which games give you the best chance of winning a bonus. The last thing they want is for you to cash out a big sum of free money.
This means that they sometimes restrict you to certain slots. Take a look at the bonus terms and conditions before you get started. This will show you what you can and can't do.
You might see that some titles are excluded. Or only count as a percentage of the normal weighting. If this is the case, it is going to be more difficult to play through the bonus. You will want to focus on slots that make it easier for you.
There are also offers focused on a single slot. If you are awarded free spins, they might be for use on a certain game. You need to know more about that slot. Does playing it suit your strategy or not?
This is important if you want to choose the best offers. You don't want to waste time on offers with a low EV. Understanding the slot variance will help you to make a smart decision every time.
Summary
Slot variance has a direct effect on your matched betting results. Thankfully, it is easy to find out for each game once you know what you are looking for. There is no need to waste casino bonuses once you understand this subject.