Quentin Franks Racing Review
Beating the bookies on horse races is notoriously difficult to do. After all, this is one of their strongest sports. Finding a bit of extra value in their odds is really tough. Yet, people will keep on trying to outsmart them.
One of the most popular approaches is to use tipsters. In this way, you just follow their advice on which horses to choose. The quality and reliability of horse tipsters varies hugely, though.
This Quentin Franks Racing review looks at one of the top tipsters around. Can they help you to earn money on races? Or will the bookmakers still come out ahead? Let's see what this service offers and whether you should try it.
What Is Quentin Franks Racing?
You will find this tipster on the Betting Gods site. This is one of the best tipster sites. They gather together a lot of the most popular tipster services. So the fact that he is on here is a good sign right away.

He has been on there since July 2014. In that time, he has become one of the industry's top names. This is due to the consistent success he has seen.
Enter the Betting Gods website and you will see he is one of their main men. We will look at the exact figures for profits in a minute. For the moment, it is worth mentioning a £15,293.40 total profit to date.
At the time of this Quentin Franks Racing review, his ROI is close to 18%. The monthly profit is £209.50. These are all excellent figures for any tipster to have.
So, he has decent profit levels over a period of time. What else can we find out about him?
What Does It Provide?
This is a tipster who focuses solely on horse racing. In fact, he looks at British, Irish and French races. You can expect an average of 88 tips each month. These tips are sent out by email on the morning of the races. If he doesn't have anything for a certain day, he will usually let you know the previous evening.
Tips come through between 8.30 and 9.30 in the morning, from Monday to Sunday. As well as by email, you can see them on the site's member's area and mobile app. There should be no problems in getting hold of his tips.
The average adds Quentin Franks Racing uses are 7.15. So, he isn't just backing favourites at short odds all the time. Some tipsters do this to boost their numbers. Expect a mixture of different odds from Quentin Franks. He doesn't just concentrate on one type of bet all the time.
The odds that he mentions will always be available with at least 3 bookies. He tends to use Bet365, Betfred, BetVictor, Black Type and William Hill.
The stakes that are used are £10 per point. He suggests that you kick off things with a 200 points bank. As with any tipster, there is a risk of losing your money.
Who Is Behind It?
The Betting Gods site has a picture of (presumably) Quentin. He wasn't well-known in the industry until the last few years. Since then, he has become a popular figure in the industry.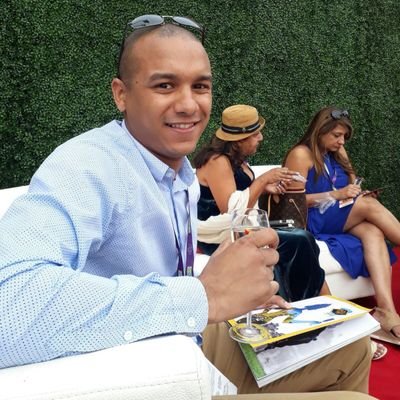 He has a good reputation for being likeable and approachable. If you join the service, you can expect to be informed and treated well. But what could I find out about him for this Quentin Franks Racing review?
Well, he has an active Twitter account. He doesn't tweet every day, but does so fairly regularly. The account has over 1,000 followers. He tweets about horses and a variety of other things too.
He has also written a series of articles for Betting Gods. His Horses to Follow in 2020 pieces are fairly short but interesting.
Quentin is also behind the QF Value Tips service. This is an evening tips service he started in February 2016. This has also had terrific success. Over £5,600 profit and more than 19% ROI in that time.
I couldn't find out any more about the tipster's background. Is he from a horse racing background? Or maybe he had a career with the bookies? Does he work out his tips using a mathematical formula? Or does he have inside knowledge?
I don't even know if this is his real name. For many people, this won't be a problem. They just want to see winning tips. But for others, it is important to know more about the tipster.
How Much Does It Cost?
If you want to try this service, you will need to sign up at Betting Gods. He does mention some fancied horses on Twitter. But you won't want to hang around waiting for this.
You can sign up easily and quickly on Betting Gods. It costs £1.99 for the first 15 days. After that, the cost works out as £47 per month. You can cancel at any time. There is also a 30-day money back guarantee on this site.
This isn't exactly a cheap tipster service. You can get others that cost less. Some even give out daily free tips. But the cost is the reflection of his strong track record. The more you pay for a tipster, the better you can expect them to be.
His QF Value Tips service starts off at £1.99 for 15 days too. After that, it is £17 per month. It seems to be cheaper because it provides fewer tips. 36 per month compared to 88 on the main service.
As we have seen, his average profits are over £200 each month. So, there appears to be scope to come out ahead. But before we can say this for certain, we need to take a closer look. Will you make money based on what we can see?
Will You Make Money?
There is no doubt that Quentin Franks has made money in the past. He has a good, solid record of wins. This is no guarantee of the future, of course. But tipsters with great records are worth looking closely at. Quentin seems to have found ways of winning regularly over a long time.
A closer look shows that Betting Gods carried out proofing on him. This was done over 18 weeks in 2014, before he went public. Since then, his record has been excellent. His starting bank of 200 points has grown by 764.67%.

Out of the 73 months he has run, most have seen a profit. At the time of this Quentin Franks Racing review, 56 months have been profitable. This means that he had ended 76.71% of months in profit. His win rate is just over 23%, which is excellent.
Obviously if you want similar results, you would need to get the same odds.
There are few tipsters with this sort of profits record. It is why he is so well-respected in the industry. Getting that kind of track record is very difficult. Maintaining it over years is even more difficult to do.
If you look at the evolution of his profits, it has been fairly steady. His bank has only had a few minor bumps along the way. There appear to have been no really serious losing streaks. However, it is clear that there have been losses. No tipster can avoid this.
This isn't all good news, though. It looks as though the bookies have rumbled him. When he releases his tips, the odds are cut quickly. You need to be fast if you want to get a decent price.
This is one of the big problems with all tipsters. It is incredibly difficult for them to keep on beating the bookies. Of course, his figures show the odds that he found. But unless you are swift off the mark, you won't get the same odds.
This is the big problem here. If you get the right odds, you will make money. But there is a good chance that you don't get the right odds. The odds quoted aren't obtained using BOG bookies. So if you can get prices like this, it is going to help you.
How Many Bookies and How Many Sports / Markets Are Included?
As far as I can see, you can use any bookie with these bets. However, as mentioned earlier, the site does point out a few bookies Quentin typically uses. These are Bet365, Betfred, BetVictor, Black Type and William Hill.
The service's details point out that the price quoted is always available. It can be found with at least 3 bookies. But this is when the tips are released. The odds soon drop after this.
We have seen that the biggest challenge is in finding the best odds. You need to be prepared to look around. This adds a degree of effort to something that would otherwise be simple. Unless you are really fast, you might need to hunt around a bit.
He only ever gives tips on horse racing. It seems to mainly be races in the UK. But you will see Irish and French tips too.
What Are Other People Saying About It?
The high profile of this service means that there are lots of online reviews. I chose a few Quentin Franks Racing reviews to go through. The overall feeling is that it is highly thought of. No one seems to suggest that it is a scam or otherwise untrustworthy.
The results seem to tie in with the Betting Gods' figures. Quentin Franks Racing reviewers all come up with similar results. They speak of regular, consistent profits. Naturally, the ROI varies. It really comes down to the months that are covered in the trial.
I see ROI ranging from about 20% to 50%. The average ROI in the Quentin Franks Racing reviews seems to be about 25%. This ties in fairly closely with the 17.93% ROI given in his official figures.
All of this points to a remarkable degree of consistency. There is very little of the poor spells most tipsters suffer from. This is even more impressive considering that he often gives fairly long-odds tips.
Of course, we need to look at the issue of getting the right odds. Some reviews mention that using BOG bookies helps a lot in this respect. This is his biggest issue right now. In some ways, Quentin has been a victim of his own success.
In terms of individual user reviews, the results are generally very positive too. Most people seem to have a very high opinion of the service. I did see a few complaints. You can't keep everyone happy, after all.
These negative reviews tend to mention losing streaks. A couple say that they went bust and had to increase their bank. This doesn't tie in with what we have seen elsewhere in this Quentin Franks Racing review. Perhaps they were really unlucky with their timing when they started out.
Will You Get Gubbed Using Quentin Franks Racing?
Normally, using a tipster won't get you gubbed. This is because you will lose a lot of bets. The bookies will only take an interest in you if you win consistently. It is very difficult to do this using tips
Yet, the high win rate we have seen in this Quentin Franks Racing review may be an issue. Sure, he loses bets too. But the win rate is very good. It is going to look worse if you win regularly with the same bookies.
The bookmakers clearly have seen what this tipster does. They seem to alter their prices as soon as his tips come out. It's not out of the question that they target those who win with his tips. However, I can't see any evidence that this is the case so far.
On balance, it seems unlikely you get gubbed. I can't say I have seen anyone say that this has happened to them. You will want to be careful about it. But it shouldn't be a major concern.
Advantages of Quentin Franks Racing
In this Quentin Franks Racing review, we have discovered some strong areas. These are the things that make it stand out from the crowded market. The following are some reasons for considering using the service.
It has an excellent track record in wins. The win rate is higher than normal for tipsters.
Has achieved consistent profits over a long period. It isn't a flash in the pan success by any means.
Fairly large number of tips provided each month. There are enough tips to keep you busy. They are sent out each morning, so easy to get into a routine.
Decent odds are used. Quentin doesn't bump up his record with strong favourites. There is a good mixture of bets at different odds.
Disadvantages of Quentin Franks Racing
It's not all perfect, though. There are also some negative points to bear in mind. Here are some of the disadvantages that you know about.
The odds tend to shorten very quickly, so difficult to get the recommended odds. This could have a big effect on your profits.
The service is quite expensive. You need to win a lot each month just to pay for it.
Who Might It Suit?
There are a lot of people looking for a good tipster. They each look for different things. Some people want easy profits. Others want as little risk as possible. Then there are people who want excitement and the chance for huge wins.
For many of them, this service will probably tick a lot of boxes. It gives fairly consistent profits. So the risk of losing money is reduced, but not completely removed. This makes it suitable for a lot of people, but not everyone.
When you get started, it easy to use. You don't need to be a betting expert to place these bets. Just wait for the day's tips to arrive. Then place them at the best price you can get.
The only tricky part can be in finding good value prices. This is where a bit of experience in looking at bookie prices can be useful. You need to be fast too. The quicker you are, the more chance you have of getting worthwhile odds.
Who won't it suit? We have seen during this Quentin Franks Racing review that wins aren't guaranteed. A couple of users have even said that they went bust. This seems to be a rare occurrence. But there is no denying that you will lose a lot of bets over time.
Therefore, it won't suit you if you want constant profits with no risk. No tipster can promise you this. You need a system like matched betting to remove all of the risk from betting. With any tipster, the risk is always going to be there. You need to be comfortable with this thought.
Quentin Franks Racing Review: Conclusion
During this Quentin Franks Racing review, we have seen why it is so highly respected. This is one of the best horse racing tips service around. Quentin has been producing great profits for a number of years now.
That doesn't mean that it is right for everyone. We don't all want to bet on tips. But if you are looking for a reliable tipster, this is one of the first names to consider.