Who Are the Best Free Twitter Tipsters to Follow?
Twitter offers a great platform for receiving instant, concise messages. This means that it is useful on a wide range of subjects. People typically use it for staying up to date with current trends and debates.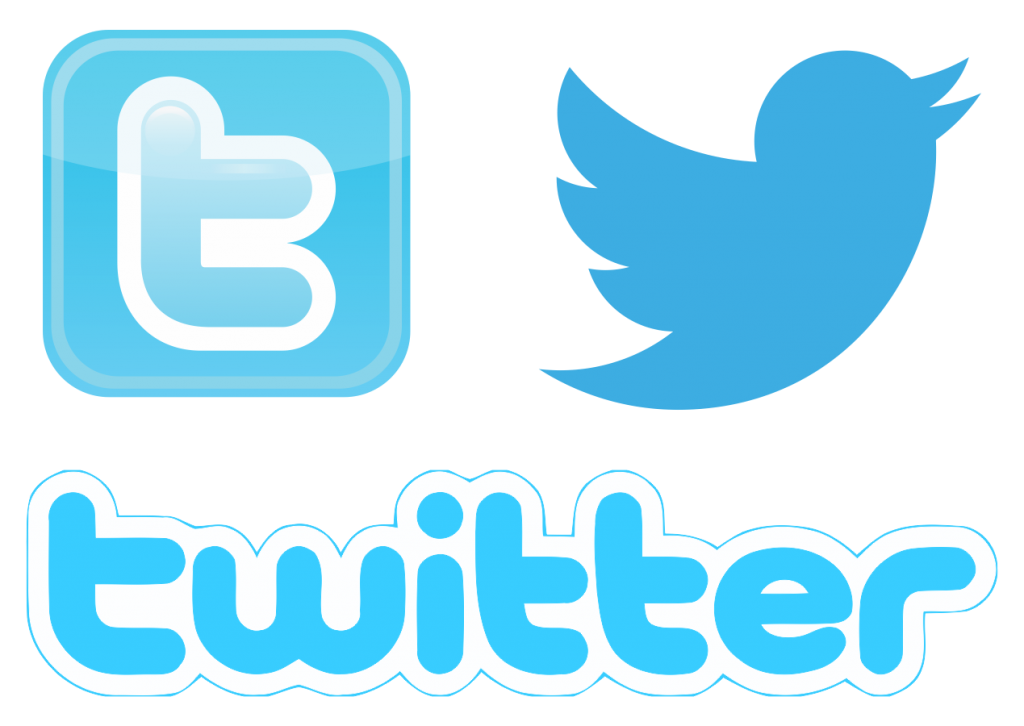 What about sports tipsters, though? You might have already seen a few of them using this platform. Twitter also gives you a way of following them too. The speed and the short nature of tweets certainly make this a suitable medium.
The fact that many offer free information is also important. You can find free tips that let you bet without subscribing to a paid service. This gives you flexibility to move between Twitter tipsters as you see fit, too.
However, it is important to be aware that not all Twitter tipsters are reliable. There are many on here that you should steer clear of. Therefore, you might like to see which of the following recommended tipsters suit you best.
We can start with some horse racing tipsters on Twitter. After that, we will move on to look at some tipsters who advise on football matches. Before that, let's see why I suggest avoiding some types of tipping service on Twitter.
Avoid Scams and Poor Tipsters
There are lots of poor tipsters out there. Many of them are simply scam artists. Others are just not as good at predicting outcomes as you want them to be. You can't just rely on any account because it looks professional.
These tipsters also include bookie affiliates sites who just encourage you to place more bets. This is the type of account to avoid. They are just interested in getting you to sign up with a certain bookie. You might get some wins from them. But you are unlikely to receive the best advice overall.
You can spot an affiliate account pretty easily. They will always give tips based on odds from a certain bookie or two. All they are really interested in is earning commission from that bookie.
Others are newcomers with no valuable information to pass on. They might have good intentions. However, a serious tipster needs to have a lot of experience and contacts. You can't just start giving tips because you like the sport.
Others fake their supposed results to make them look more impressive. Be careful about following anyone who blows their own trumpet too much. The best tipsters are used to getting it right. It is easy for anyone to claim to be a tipster on Twitter. But you need them to prove it.
If a Twitter account has very few followers, this is a bad sign. A good tipster with a strong reputation should have a decent amount of followers. Word gets around about reliable tipsters. Even a relatively new user will quickly gain followers if they are good.
In the same way, most long tipsters have been around for a long time. If the Twitter account is new then ask yourself why it has now appeared. Where have they been all this time before now? If the tipster has just moved to Twitter, they should bring their existing followers over.
How to Choose a Twitter Tipster
How do you know which Twitter account to follow? There are so many to choose from it can be confusing.
We have already seen a few of the main points to bear in mind. Let's put them together in a list to make it easier to follow.
Choose a well-respected tipster. These people are generally industry experts who appear on TV or in newspapers columns / blogs. If you have never heard of a tipster it is difficult to trust them. Look for someone you have heard of. If you know who the person behind it is, it will be easier to trust them. You can also see how highly regarded they are.
Look for the number of followers. If the tipster has few followers, it is a sign that they aren't well-known. However, if they have a lot, it will be hard to get the best prices on their tips. You should look for a reasonable number of followers.
Research them. The best accounts in this field are from people who are active in the industry. They may have their own sports website. Or maybe they regularly appear on TV or in the newspapers. This means that you should be able to find some useful information on them. Are they generally considered to be experts in their field or not?
Choose more than one account to follow. If you plan on placing a lot of bets, you will want more than one tipster. This lets you compare how you fare with each of them. You can then stick with the best one. It takes a bit more time to do this but it is worth it.
Don't dive in. I wouldn't recommend finding a tipster and then starting to place bets right away. You should check out their past results and read some reviews. This will let you proceed with confidence when you are ready.
Be open to change. This is a flexible way of following tipsters. You can easily switch between them at any point. There is nothing to tie you to any one in particular. This gives you a lot of freedom to operate in the way that suits you.
The Best Horse Racing Tipsters on Twitter
@HughRacing
The first account to look at here is from Hugh Taylor. He uses the Twitter handle @HughRacing for his tips. At the time of writing he has over 36,000 followers. Hugh has been on Twitter since 2010 and is very active.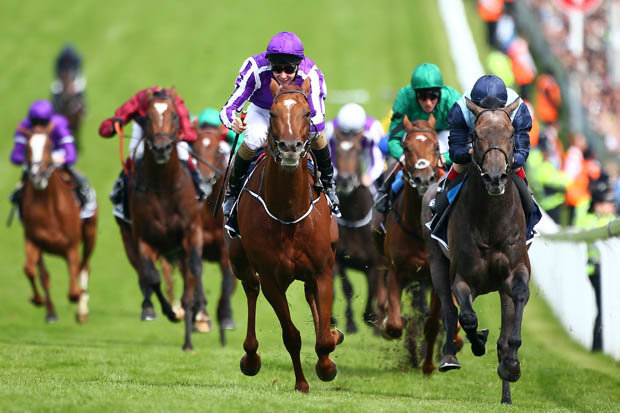 With no races just now, he has been posting quiz questions and memories. This makes for some entertaining posts. When racing is going on, he regularly posts tips on Twitter. These come in the form of links to the At the Races website that he is featured on.
His results are mixed, to be fair. However, it is worth pointing out that part of this is due to this huge fanbase. When we posts a tip, the markets move very quickly as many people follow him.
This makes it difficult to get the recommended price on his horses. You will only want to use Hugh if you are quick. You need to be ready to place your bet as soon as he tweets it. Otherwise, the opportunity for a good price will be gone.
@kevinblake2011
The next name to add to the list is Kevin Blake. Posting as @kevinblake2011, he has close to 40,000 Twitter followers. He has been using the social media platform since 2010.
Kevin is a big name in the horse racing world. He has written for Betfair and appears on ITV Racing too. You can find him on At the Races as well. So he is a well-known and highly-respected tipster worth listening to.
His Twitter feed covers a lot of ground. For example, you will see links to varied articles and interviews. It is clear that he is very knowledgeable about horse racing. He also has a lot of top contacts in the industry. So his tips are usually built on something pretty solid.
This is a good Twitter account to follow if you want more than just tips. You can learn a huge amount about racing just by reading his tweets. It's a good choice for a newcomer to racing or someone who wants to delve deeper.
@RacingTrends
Tony Keenan runs another Twitter account for you to look out for. He tweets as @RacingTrends and currently has about 14,600 followers. He opened his Twitter account in 2009, but perhaps isn't yet as well-known as the previous experts.
Tony has a good record on predicting the outcome of horse races. He appears to be especially good on Irish races. Away from his tweeting of tips, he also writes for various sites. These include Betfair, At the Races and GeeGeez.
He has claimed some excellent wins with his tips in the past. In fact, he might be the best option on this list for some people. Part of the reason for this is that he has a smaller set of followers. So, fewer people see his tips and act on them. This stops the price being affected and value being lost.
The Best Football Tipsters on Twitter – @MarkOHaire
Footie analyst Mark O'Haire has gathered over 26,000 Twitter followers since 2010. He is behind the WeLoveBetting site and also writes for sites like 188bet.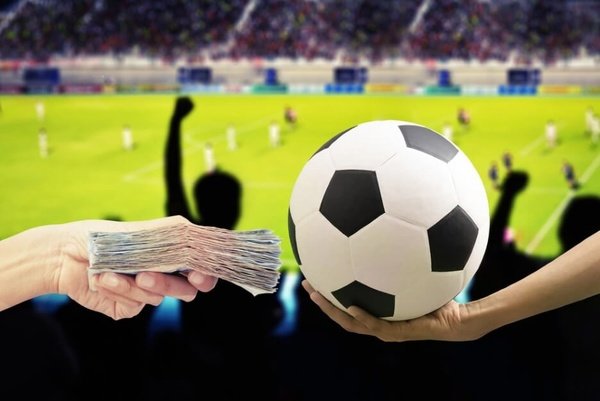 He points out a lot of useful tips in different football betting markets. For instance, he has covered a lot of Asian handicap tips. He tweets regularly too, so expect a lot of information in this way.
Mark is clearly someone whose opinion is worth listening to. It's not all tips on his feed, though. You will see lots of interesting statistics and throwback videos too. This means it is pretty entertaining to follow him.
@WeLoveBetting
We looked at Mark O'Haire earlier. Well, this is the account for the betting company he runs. This account started in 2012 and has 21,000 followers to date.
There is a lot of useful information and tips on here. With no football going on in most leagues, there is mainly throwback fun just now. However, they are also keeping up with the action in the Belarus league.
There are various contributors to this account. It isn't just a copy of Mark's own Twitter. This means a nice variety of opinions and tips are to be seen here. You could easily follow this and his personal account too if you want to.
@Matchbook
This one is a bit different, as it isn't really from a tipster. Matchbook is a betting exchange that also has a Twitter account. They have over 28,000 followers and have been active since 2011.
While they aren't tipsters, they tweet some interesting stuff. They cover different sports and are strong on football. This means that you can find good previews in their insights section. If you like to research games, you will enjoy reading their stuff.
Among their panel of writers is football expert Mark Stinchcombe. He writes interesting articles looking forward to upcoming games. You are most likely to find simple value bets on this account. It is a sensible, straightforward approach.
With football off the table, they are focussing on the NFL just now. Most of their current tweets are about the NFL draft. If you look further back, you will see a variety of subjects covered.
@Pinchbet
This is one of the newer tipsters on the list. Pinchbet started on Twitter in 2015 and now has over 20,000 followers. They tend to stick to in-play bets in football matches. They also take their odds from Bet365 more often than not.
While this is an affiliate-based approach, it appears trustworthy. We looked earlier at why affiliate tipsters aren't great in general. But this looks like it goes further than most in choosing tips.
The experts seem to put time into finding good bets for you to place. You can expect at least one tip a day when the leagues are up and running. It is worth taking a look at, for these reasons.
It is interesting to note that they tend to work outside the big leagues. Expect to find bets on less-glamorous matches from lower leagues around Europe.
Advantages of Twitter Tipsters
There are some reasons for giving this approach a try. The following are a few of them to bear in mind.
It is free. There is no need to sign up to a contract or pay any monthly subscription fees. This means that you get to keep the full profits on any wins.
Pick and choose your accounts. You are free to look around and switch between tipsters. With many different Twitter accounts offering tips, you can move about. There is no need to stick with one that lets you down.
It is fun. They will tend to tweet videos and articles as well as tips. For a sports fan, this is a great way to stay informed.
Fast information. You can latch onto a fresh tip and bet on it instantly. This means that new information can be used before it is widely known.
Disadvantages of Twitter Tipsters
This way of following tipsters has some advantages. Yet, it isn't perfect. To fully understand it, we need to look at some of the disadvantages as well.
Not a tips-only service. This isn't a service where you are sent a certain number of tips each day. Some tipsters are more reliable than others. But you might still need to wait for new tips. They will often tweet on a variety of other subjects as well.
Difficult to see their track record. When you sign up on a tipster site, you can normally look back over their past results. On Twitter, this isn't so easy. You might need to go through their old tweets. You will then need to work out how their predictions got on.
Lots of followers mean odds change. A tipster who tweets to a lot of people can affect the market. The price that they suggest won't last for long if thousands all bet on it. You need to be fast to get a good price.
You will lose some bets. There is no tipster that can guarantee you a win on every tip. The more tips you bet on, the greater your chance of losing some of them.
What to Do Next?
If you have the time to follow some of these accounts then I suggest doing so. There is a lot of information to go through. So it makes sense to get used them just now, when there is little or no action taking place.
Don't start acting on all of their tips at once, though. It makes more sense to see how they perform for a while. You can then settle on which ones appear to be the best fit for you.
Even then, you don't need to follow all of their tips. Work out a method that lets you choose the tips you are most convinced by.
Is This Right for Everyone?
Not everyone will be comfortable using a Twitter tipsters. You might prefer an approach that has less risk. For instance, with matched betting you aren't running the risk of losing money.
Don't forget that no Twitter tipster will always win. If you place bets on their tips, you will suffer losing streaks. This is simply unavoidable with any sort of tipster. This is not Matched Betting.
Having said that, these accounts can be a lot of fun too. If you love horse racing or football, you will find plenty to watch and read on here.
Best Free Twitter Tipster Conclusion
There are some trustworthy Twitter tipsters worth following. As long as you don't expect constant wins, this is an easy and enjoyable way of receiving tips.