Mercurius Trader Review

Is it time to start betting in a more modern way? Just because you place wagers online doesn't mean that you are taking advantage of the latest technology.
Maybe you are looking to adopt a more modern approach. The likes of artificial intelligence, big data and quantitative analysis can be extremely useful. Yet, not everyone knows how to get started with them. Or even fully understand what they are.
Could this new service be the answer? In this Mercurius Trader review, we will look at a product that offers smart, modern advantages. We will start by looking here at exactly what it offers.

What Is Mercurius Trader?
First things first, what exactly is this anyway? This Mercurius Trader review looks at an app that searches for value bets. These are opportunities where the odds are wrong or inefficient. It is a popular type of betting strategy.
This app differs from others. One of the main points is that it uses artificial intelligence and big data. This means drawing huge amounts of data and automatically filtering it.
It does this to be able to quickly analyse the market. In this way, it can look at lots of possibilities very quickly. Without artificial intelligence, it would simply be too big a task to carry out.
On the other side of the product is an app. This is what is used to interact with Betfair. So, you have a product that looks for opportunities on the exchanges. Then it automatically takes advantage of them.
This means that it is an automated betting tool. If you want to spend little time on your betting strategy then it could be a good choice. It is automated trading that you can just leave running.
The user interface is very simple. Really, all the complicated stuff goes on behind the scene. Users have very little that they need to do.
Let's go into some more detail on this Mercurius Trader review now.
What Does It Provide?
As we have seen so far in this Mercurius Trader review, we are looking at value bets on the exchange. This isn't particularly commonly seen. Value bets are more typically seen for bookie bets.
The company explains on their site how it works. They get data from a partner that they work with. This is a firm called Wyscout. They are based in Italy. Their website says that they provide statistics and scouting analysis on football.
Mercurius Trader takes this exhaustive scouting information and artificial intelligence on board. They then analyse it to better understand the market.
This means that they work out what they think are the true odds.
It is important to stress that they work out the true odds themselves. Most approaches to value betting involve looking for different odds between bookies. This usually means looking for shifts in the market.
Yet, in this case no shift is needed. They do all the work to understand how likely each outcome is.
Their tool then scans the betting market. It looks for betting exchange opportunities. By comparing the odds on offer to the true odds, they can find value bets.
Exchange Value Bets
What happens if they find a suitable bet? If there is enough value in it, the software will automatically place the bet. This is done according to "predetermined criteria for each league it monitors".
The user doesn't have any input. If the software finds a bet it thinks is suitable, the wager will be made. It doesn't ask the user for permission at any stage once it is running.
The Betfair App Directory mentions the use of a statistical goals model. This works out the expected goals in a game.
Other Mercurius Trader articles mention them looking at player skill and shot location. It seems safe to assume that they gather and use varied data.
This gives the bot huge amounts of information to work with. It can then work out the odds dynamically. The crucial points here are the accuracy and the speed of the calculations.
To get started, you need to register with Mercurius. You then connect their app to Betfair. At this point, you can decide what bankroll limits to set on your account. You then accept a payment method and activate the bot.
Once it is in action, you can use a live dashboard to follow the action. Otherwise, a quarterly report will give you all the details that you need to know. You don't need to take any action other than review the numbers whenever you want to.
Bear in mind that their approach is different to other value betting products. Others rely on price movements. That method relies upon sharp bookmakers adjusting their odds quickly. In that case, opportunities exist when other bookies are slower.
The method used here is different. Mercurius Trader software works out the true odds itself. It doesn't rely on following the market to work out the "true" odds.
This removes the dependence upon different types of bookie in the market.
Who Is Behind It?
The company behind this product is called Mercurius BI Ltd. They are listed as being registered in Oldbury in the UK. They seem to have their main offices in Italy, though.
Fabrizio Machella is their CEO and co-founder. He calls himself a digital entrepreneur on LinkedIn. Machella is based in Milan and has a background as a software engineer. He called this a "very thrilling idea for the future of sports trading".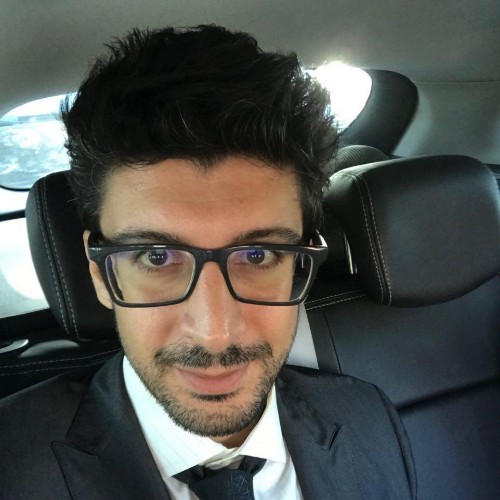 Their chief research officer and data scientist is called Lorenzo Malanga. He is based in Torino, in Italy. On LinkedIn, he describes himself as having a background in physics and math engineering. He is another co-founder of Mercurius.
Another of the co-founders listed on LinkedIn is called Mario Ciardulli. His role is as head of products and as sales manager too. Based in Milan, he is described as a digital designer and entrepreneur.
In 2016, they founded this company together. I couldn't find details of any other team members online while researching this Mercurius Trader review.
At the end of 2019, it was reported that they had raised €500,000 in a second round of funding. This took the total amount of money raised to €800,000. Reports suggested that this money would be used to enhance the product and expand the team.
How Much Does It Cost?
Getting started with Mercurius is easy enough to do. But how much does it cost? It is interesting to see that they don't use a flat fee structure. Instead, they charge a percentage of what you win with them.
The first point is that they take 2% of your Betfair bankroll once a year. This percentage may be reduced according to your bankroll size. There is also a referral program that can help to keep the fee down.
The next points concerns your return on capital (RoC). If you make a profit then this figure will be positive. In this case, you will pay a profit share to the company. This only happens once a quarter.
They note that you only pay this in the case of getting real value. In this case, if the quarterly RoC is under 5% of the starting bankroll you don't pay. Again, the referral program can lower the cost of this too.
Will You Make Money?
With any betting system, the crucial factor is the expected profit. If this doesn't exist, then what is the point? Therefore, it is time for this Mercurius Trader review to look at the potential profits.
On their site, they say that automated sports trading can give "steady, long-term profits". Indeed, they go further by suggesting that their technology creates a new type of opportunity,
They compare this to stock exchange investing. It is quite far removed from most other types of sports being.
The idea is that this strategy lasts for as long as sports betting exists. Their use of a fundamental analysis technique should stand the test of time. It is a basic investment principle that they have applied to sports trading.
In terms of their own results, the performance tab on their site provides the details. In here, they have gathered their results since it was launched at the start of 2019.
Their profit numbers are based on "P&L net of Betfair commissions considered at 2% with a one-unit flat stake". This is for clarity of presentation. However, their staking plan is actually based on Kelly's Criterion capped at 1%.
Using this method, the yield is shown as 3%. The RoC in units is 22.85. Maximum drawdown is listed as -24.80%. These figure were seen when writing this Mercurius Trader review in March 2020.
A total of 747 had been made by the date of this Mercurius Trader review. The strike rate is an impressive 31.59%. The average odds that they have won at are 3.31. The sites also notes a maximum daily exposition rate of 16%.
These are decent figures. However, the relatively short period of time has to be taken into account. The team also say that they are still enhancing the software all the time.
Don't forget that you can still lose money with this system. Your stakes are at risk. There is no guarantee of winning money.
How Many Bookies and How Many Sports / Markets Are Included?
There are no bookies involved in this strategy. It is also worth noting that they currently focus on back bets on Betfair. They also focus solely on football just now.
Some changes are apparently on the way, though. These include adding lay bets on Betfair. Their site also mentions possibly adding new exchanges in the future.
You can only bet on football matches just now. This is in the home, draw or away market. The 11 leagues that they work with just now are as follows.
English Premier League
Bundesliga
French Ligue 1
Italian Serie A
Spanish La Liga
Primeira Liga
English Championship
Eredivisie
Allsvenskan
Eliteserien
Chinese Super League
There is talk of them adding more leagues and more betting markets too. It seems clear that the service will grow over time. Provided that it is successful, of course.
The team mention that they speak regularly to top academics in Italy. This is part of their strategy to constantly improve.
The Asian markets are another potential area for expansion mentioned. It seems that there are plenty of opportunities for growing this model.
You may wonder why this strategy uses the betting exchange approach. It is more common for value bets to be placed with bookies. The big advantage to that is that it is easier to find value.
There are a lot of bookies that are slow in updating odds. This is what opens a window of opportunity. On the other hand, exchanges are more efficient. So value bets are harder to find on Betfair.
The explanation given by Mercurius is that the greater liquidity helps. They also point out the lack of restrictions in place.
These factors combine to make it a value bets market that can be exploited. But an automated bot is needed to make it worthwhile.
What Are Other People Saying About It?
There aren't Mercurius Trader reviews online yet. This is because it is such a new product. It seems likely that a lot of people are starting to look for information, however.
This combination of trading and data science is intriguing. Yet, for the moment we can only go on the results published by the team. These results make it seem reasonably profitable so far.
But we need to remember that it is a relatively small sample size. Their numbers are from the start of 2019. Many people will feel more comfortable with more numbers to review.
Their site has some feedback from satisfied clients. However, you will want to see more independent Mercurius Trade reviews before making up your mind.
If you decide to join now, it is something of a step into the unknown. This is a new way of trading using artificial intelligence. Will it be a huge success or will flaws appear over time?
Right now, it is difficult to make an informed decision on this matter. Over time, we should see more result appear the help to build up a bigger picture.
Will You Get Gubbed using Mercurius Trader?
One of the big advantages here is that you aren't using bookies. So you won't get gubbed. This is something that doesn't happen on betting exchanges.
It is an important point to consider. A lot of value betting schemes run aground when the bookies spot what is happening. If you get one account closed after another, your possibilities will keep on reducing.
With no risk of this on Betfair, you can carry on betting. There will be no gradual reduction of the number of bets you can make.
Advantages of Mercurius Trader
We have seen in this Mercurius Trader review that there are some positive points.
Automated system. No need to spend any time looking for bets. You don't need to place your bets either. This makes it incredibly easy to use.
No risk of being gubbed. Since this tool uses Betfair, you won't have your accounts gubbed.
Only pay on your winnings. The fee structure for this product only charges you on your winnings. You won't run the risk of paying for something that doesn't work.
Good results to date. The data that is collected on the site shows an impressive strike rate to date.
Disadvantages of Mercurius Trader

No betting system is perfect. What are the disadvantages to point out in this Mercurius Trader review?
Only uses certain markets in certain football leagues. At the time of writing, the software can only place bets in certain markets. This means that is more restricted than you might like to see.
Limited value in Betfair. As mentioned earlier, value bets are more common with bookies. This is because Betfair is highly efficient and offers limited opportunities for doing this.
Lack of control. This won't suit you if you like to be in control. You simply leave the app to do everything for you. This might not be ideal if you like to make your own decisions.
May not work if hundreds of users place the same bets.
Who Might It Suit?
Having looked at this product, we can now see who it might suit. For a start, it will be someone who is happy handing over control. They don't need to make any decisions at all once they start.
This means that it could be right for someone who works full time. Maybe they can't commit to carrying out any research or placing bets regularly. With this solution, it is easy to place value bets automatically.
The fact this is a long-term solution is mentioned frequently on their site. It is clear that the developers view it as a sustainable investment approach. Therefore, it could suit someone who wants to set up something and leave it running.
In the end, it comes down to what you are looking for. Do you want to take control of your betting? Or are you happier letting artificial intelligence take over?
Mercurius Trader Review: Conclusion

This a fascinating option for value betting. It brings together different types of modern technology to make betting easy.
It won't suit everyone, of course. But it is still worth taking a look at if you to try something modern and different. It might make sense to wait to see their results over a longer period before committing.