Discover the Best Automated Betting Systems and Software
Can you use automated betting software to place smarter bets? There are more people already doing this than you might think. The use of bots is particularly popular on the Betfair exchange. Is it time for you to join them?
It might sound really complicated to this. Do you need to be a computer genius to get started? No, because the best software is as easy to use as a spreadsheet, or more so. You can start making automated bets very easily and quickly.
There are some different reasons why you might be interested in doing this. You will also see that there are a number of types of automated betting software. They each work in a unique way. So, we will look at a few of them. First of all, we can have a general look at what this kind of software is.
What Is Automated Betting Software?
What if you have never used this type of thing before? It really depends which automated betting software tool you use.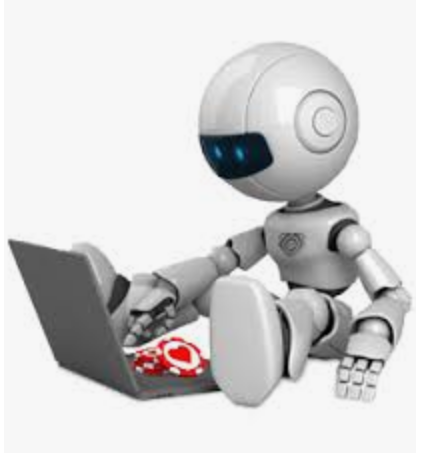 Naturally, the common theme is the automation of your betting. Yet, there is more than one way of doing this. Most approaches let you place more bets than would otherwise be the case. This doesn't mean that you lose control of the betting process, though.
While each software has its own process, there are some common elements. Typically, you that the strategy is fixed at the start. This means adding rules on when to bet and when to cash out. The betting bot will then follow these rules to the letter.
In some cases, you add your own strategy. You might need to look for the bets to make too. In other cases, the automated betting software will do this for you. It is important that you understand at the beginning what you are going to get. You will also want to see if it only covers Betfair or bookies too.
Like most betting systems, there is no guarantee of profits. It all comes down to the strategy that you use. Don't forget that the bot doesn't make money on its own. All that it can do is faithfully follow the strategy that you choose.
Benefits of Automated Betting Software

Next, we need to look at the benefits of doing this. Why should you consider going to an automated approach? Is it going to help you win more money? Or are there other benefits to be aware of?
The fact is that there are a few different benefits to automated trading. The following are some of the main advantages you could get from doing this.
Work 24/7 to earn money. The best software will be constantly working on your behalf. This is good news because the world's betting markets are open around the clock. The automated approach allows you to make money at any time. It even works when you are asleep or at work. Of course, you need to be sure that it is earning money rather than losing it. Otherwise, the losses could build up instead of the profits.
Cut out human error. Have you ever made a mistake when placing bets? This is easily done. Especially if you are new to it or need to do it in a hurry. A bot won't make any mistakes with your money.
Don't miss opportunities. With some strategies, timing is everything. If you are too slow then the moment is gone. With fast, accurate automated betting software, you won't miss anything. Those that place bets for you will swing into action immediately.
Make emotion-less decisions. Human emotion can get in the way of your betting too. It is easy to get a bit greedy or to feel afraid when money is on the line. Bots won't get carried away no matter what happens. They just stick faithfully to the strategy that you trust. This will also free you from stress.
Make more bets. Do you have a strategy that works but that brings small wins? In that case, you will want to automate the process. This lets you build up your profits steadily. You can avoid it turning into a grind that has you in front of the computer all day long.
Stick to a strategy. Even the best betting strategy only works if you stick to it. This can be one of the biggest challenges for anyone who starts betting. Let the bot take over and carry on effortlessly with your plan. It won't ever be tempted to try something different, like you might be.
DIY Trading on Betfair
Building a bot to use on Betfair might be easier than you think. This post from Betfair explains how it can be done without any coding knowledge. In this way, you get automated betting software that is built to suit you.
The starting point is with a system or strategy. You need to know how you are going to win money. It is then a question of building a bot to carry it out. Or paying someone to do the coding for you. So, this is a possible starting point even for a beginner.
However, if you don't know how to trade you can't set up a DIY bot on Betfair. Even if you can code, you need a betting strategy too. You need both elements – the bot and the strategy –to make this work. One without the other is no use to anyone.
This is an approach for someone who is a Betfair expert above all. Perhaps you feel that you have gone as far as possible with manual trading. Maybe a lack of time is now holding you back. With automated betting software, you can move on to the next level.
You can also look at the following options for setting up a bot. These are pre-built tools that let you put your strategy into action right away. Take a look at the DIY options noted below.
Bet Angel Guardian
This tool promises to give you an easy approach to betting. You can automate all of your activity and just check out the results as suits you. Let it run on its own as long as you want.

Bet Angel lets you carry out complex trades effortlessly. You can set up strategies on different markets and add complex rules if needed. It is possible to use varying rules in different markets at the same time. Sharing your algorithms with other users can be done too.
It also links to a spreadsheet, so that you can set your rules more easily. Therefore, you need to have some excel skills to use it to its potential. Having said that, the "automation" tab makes the final step simple.
There is a practise mode that comes in handy for newcomers. If you are new to automated betting then this is definitely advisable. You need to be comfortable with the functions before using real money.
In terms of the cost, you can get access for a day for £0.99. This is a recommended way to give it a try. If you want a longer period then there are various options. For instance, it costs £29.99 for a month and £149.99 for a full year.
Read more here https://www.betangel.com/guardian/
BF Bot Manager
Here is another way of making your strategy easier to implement. Again, this is a tool that lets you automate your own betting system. So, it isn't really suitable for newcomers. You need to know how to trade before you start.

There is a trial run feature on this automated betting software. This means that you can use it with dummy money until you are comfortable.
Different bots can be used on numerous sports. You can get automated betting on Betfair for football, horse racing, tennis, basketball and other sports.
They offer a trial period offer for new members. This gives you 5 days of free access. If you want to carry on after this, 1 month costs $29.95. If you subscribe for longer it works out cheaper. A full year is £119.95.
It is worth noting that this tool isn't just for Betfair. You can also use it on Betdaq or Matchbook. However, for many people using it on Betfair makes most sense.
Read more here https://www.bfbotmanager.com/
The BetEngine
You may not realise that Betfair also offers apps. One of them is this highly-rated automated betting software tool.

The BetEngine gives you three downloading options. You can download the app with the database included. This is the right choice for newcomers looking for an easy start. The next choice is to download without the database. In this case, it is aimed at existing, experienced users.
Your final download choice is a user manual. This is well worth looking at, especially when you are just starting out. All of these options are only for Windows PCs, not Apple Macs.
Choose from some different subscription options. It is a good idea to get started with the 7-day free trial. After this, the Starter Pack costs £12.50 each month. A more extensive range of features can be found on the Standard and Professional options. They cost $25 and £35 per month, respectively.
Read more here https://www.thebetengine.co.uk/
Automated Betting Systems
Perhaps you want your betting tool to do it all for you. This makes sense if you don't have a strategy to use. In that case, you want an automated betting system. This is more of an all-in-one package that you can start using on your behalf.
You don't need to do it all yourself with this type of automated betting software. You just need to set your betting limits and any other variables. It is the best choice if you want an easy life.
Here are a few of the best options for you to consider.
Each Way Sniper Automated System
This is one of the few automated betting systems to work with bookmakers too. In fact, the rest on this list can only be used on Betfair. Therefore. Each Way Sniper gives you more flexibility.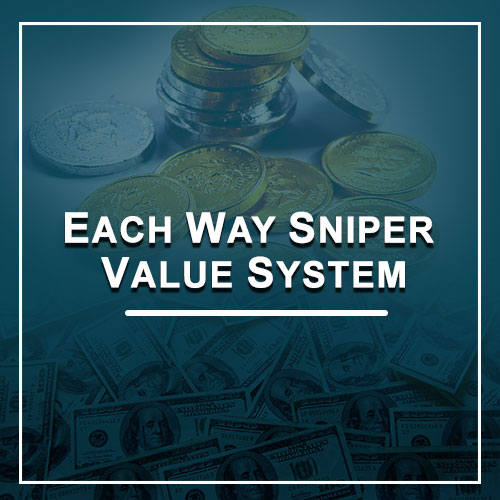 What this tool does is find the best bets for you. This means that anyone can use it incredibly easily. There is no need to be a gambling expert or to have your own strategy. You don't even need to spend time looking for the bets to place.
With the standard approach, your bets are automatically placed when a value bet is discovered.
One of the big issues is that value bets can move quickly. By the time you place your bet, the odds might no longer be attractive. This is why this automated betting system places the bet for you. It is a huge benefit, as you are no longer racing against the clock to grab the value.
It is a volume-based system. This means that you want to place a lot of bets each day. You will lose some but the overall results should be positive. In general terms, the more bets you place the better.
What if you have a busy lifestyle? You might not able to bet while at work or busy with your family. This is why automated betting is a great solution. It is now possible to place all of the bets you need to squeeze out the maximum value.
Read more about the system here.
Variant 6 Strategy
With this tool, you can make money on Betfair even when you are doing something else. Wins aren't guaranteed every time, but the average daily profits are said to be £50. This is based on £10 stakes.
The man behind this automated betting strategy is Paul Bent. He says that he has over 40 years of wagering experience behind him.
This software will monitor the market for you. It will then automatically place bets on Betfair when the conditions are right. There are 56 different strategies that it uses to place bets.
As well as the software, it also comes with a manual. This is called Win At Betting. If you are new to Betfair and bots then it is a decent starting point.
The average weekly winnings are listed as £350. How much does it cost to join? There is a one-off fee of £297.
Read more here http://www.winatbetting.co.uk/
Remote Dutch Betting
In this case, you will be betting on UK and Irish horse racing. They use the Cloud bet Bot platform. This is an automated betting software provider that is licensed by Betfair.
It uses analysis based on jockeys and trainers. This makes it possible to bet on different horses in one race.
You are in charge of your stakes. There are two options in this respect. One is for Dutch betting with low liability. The other is back betting with fixed amounts. You can also choose from the Betfair Starting Price or live to the exchange.
In addition, if you want to you can get bets placed automatically. Then leave it running with no further input needed.
The Dutch staking plan has a predicted annual profit of 500 points. If you opt for straight back betting, the annual profit is expected to be 10,000 points. You can choose to opt for both plans at once if you like.
The monthly cost is £29.99. If you prefer to pay quarterly then it costs £62.98. The most expensive option is the annual subscription, at £215.93.
Read more here https://www.exponentialbet.co.uk/dutch-betting
​Lay the Draw Bot
This bot uses automated betting on football matches. It is based on the popular lay the draw bet but makes it easier to place.

The team at winningmore is behind this automated betting software. They say that it is a low-cost way to get a competitive advantage.
You can now lay the bet without having to be there to follow the action. Extra options let you do things like set the time for exiting and profit percentage figure.
It is easy to use and there are videos to get you started. However, you can't use it on a Mac.
Remember that you still need to research the upcoming matches. You then choose which ones to bet on. Therefore, the amount you can win depends upon the choices you make.
What it does is automate the option out of the betting. Once the game starts, the bot makes the decisions based on your chosen rules.
Read more here http://www.ltdsoccerbot.com/
Who Might This Sort of Software Suit?
There are a number of different reasons for using software like this. As we have seen, there are several types of automated betting software. Therefore, not everyone will be suited to the same one.
In general, the following are the types of people who might be interested.
Newcomers to trading and betting. They might like a tool that makes it easy to get started.
People who are short of time. Maybe you have a good strategy in mind. But you lack the time to put it in motion. The right bot can carry out your instructions 24/7.
Anyone who likes to have a system. Maybe you like to be very organised and have everything under control at all times. If this is the case, you might want to get a bot to manage your betting.
Someone who gets too emotional when betting. Do you worry that you get too carried away when betting? We can all make poor decisions when under pressure. Using automated gambling software takes away the human aspect.
The best automated betting software Conclusion
There are some strong reasons for using automated betting software. No matter what stage you are at, this is well worth doing. Take a moment to consider your options and see which bot or software is best for you.