Ultimate Football Trading Review
Millions of us love watching football and betting on it. There are few feelings better than that of correctly predicting a goal. It is even better when that goal wins you some money.
Yet, most football fans still lose money when betting. Even experts who have watched the sport all their life end up losing out. They might be great at predicting who will win. But they struggle to turn that into consistent profits.
So, how can you start to win from now on? This Ultimate Football Trading review looks at one way of doing so.
It offers you a range of betting strategies to choose from. You can use them to put your knowledge to good use. Let's take a look at how it works.
What Is Ultimate Football Trading?
This is a football trading course. It gives you 8 different betting strategies that you can use. These are presented in a range of easy to understand videos. You can then put the techniques into use in real life.
The idea is to make regular profits from trading on football matches. This isn't the only product that aims to help you do this. However, it brings a range of in-play strategies for you to use in different situations. This means that you can vary your approach as required.
These are all tactics to be used on betting exchanges. You can use them on Betfair, Betdaq, Smarkets and Matchbook. Most people will probably use Betfair due to its high level of liquidity. There is no harm in trying the others if you want to, though.
Overall, it is a fairly simple package that you get. The main point is that you need to watch the video for each strategy. You can then start trading if you like it. Follow the game and make in-play trades at the right moments.
What Does It Provide?
As mentioned earlier in this Ultimate Football Trading review, you get 8 strategies. These are as follows:
The Fireball. A video of just over 38 minutes introduces this strategy. It is based on the popular under/over 1.5 goals market. An 80% strike rate is the target on this method.
Fireball Reloaded. This is a bit more aggressive and perhaps risky than the previous strategy. It works on the under/over 2.5 goals market. The introductory video is just over 32 minutes in length. You will be looking to get returns of 150% your stake.
The Snowball. You will be trading in the under 2.5 goals market here. A video of close to 40 minutes tells you how to do it successfully.
Snowball Reloaded. This is a boosted version of the strategy just covered in this Ultimate Football Trading review. It focuses on the under 3.5 goals market. A fairly short video of about 27 minutes tells you what you need to know. It promises the chance for big wins in little time.
The Reback. This next strategy is based on the match odds market. The explanatory video lasts for almost an hour. In it, you will learn how to get extra value on teams that are strong favourites.
Reback Reloaded. A video of 36 minutes or so introduces this strategy. It has some similarities to the previous one. However, the big difference is that you can win even when the game doesn't go as planned.
The Relay. The match odds market is again the focus here. It is an aggressive technique that looks at the underdog team. Even a game with no goal in it can work out well for you. The video runs for over 36 minutes.
Relay Reloaded. The final strategy also looks at the match odds market. The video runs for a little over half an hour. Average returns are said to be between 100% and 200%.
Those are the 8 strategies you will be using. It makes sense to get used to them all. Don't just stick to the first one without investigating the others. This means putting in the time to understand them all fully. You will be watching close to 5 hours of videos. It is a good idea to do this bit by bit.
Each of the videos includes a clear explanation of the strategy involved. You also get to see live examples of the idea in action on Betfair. Slides and notes are also used to get the points across. Therefore, it is just a question of learning the ropes and then putting it into practise.
These videos are all kept in the members area. So you can play them directly without downloading anything. This makes it very easy for you to get started. No special knowledge or equipment is needed.
Who Is Behind It?
This course is presented by Ben Michaels. You might have heard of him before reading this Ultimate Football Trading review. He is the founder of the SportsTradingLife website. He said that the system uses the information he has learned in a decade of Betfair trading.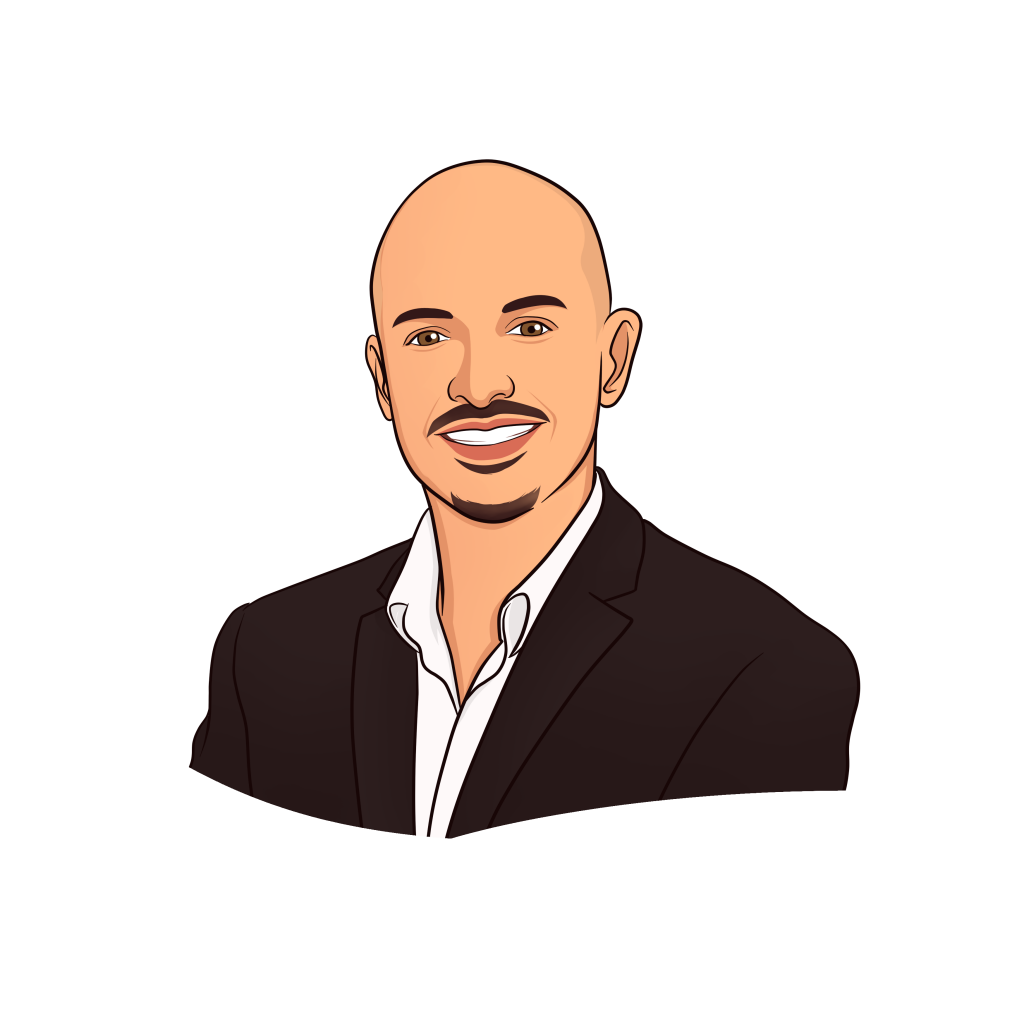 Ben is from London and he played online poker and use matched betting in the past. Since moving to Betfair trading, he has started offering training courses.
His courses cover a range of different sports. Football and tennis are his specialties. He has an Ultimate Tennis Trading pack. As well as this, there is Dynamic Football Trading and Dynamic Tennis Trading.
Ben has also written material like the Football Trading Success Plan handbook. He is a respected expert in the online trading field. His involvement gives the project an extra touch of authority.
How Much Does It Cost?
The next key point in this Ultimate Football Trading review is the cost. At the time of writing, the course is available by invite only.
The last purchase price I saw was £400 with a special discount code.
If you put your email address in their site, you will be added to their list. This means that they let you know once more places are available. At this point, you will find out the price. It could be that they vary the cost over time.
I had a look at his Ultimate Tennis Trading offer too. Did this let me get more of a feel for the price? Well, at the time of this Ultimate Football Trading review he says that it is a 3 figure cost.
As is pointed out by Ben, you might find these strategies for free online. However, it would mean a lot of hunting around. You would then need to use trial and error to get started.
This package brings them all together neatly and easily. You are paying for the convenience of a fast, easy start on something that you trust.
Will You Make Money?
One of the best things about this service is the fact that you get to choose. As mentioned in this Ultimate Football Trading review, there are 8 different strategies in total. You can switch between them over time if you like. Or you can stick all the time to one that you really like.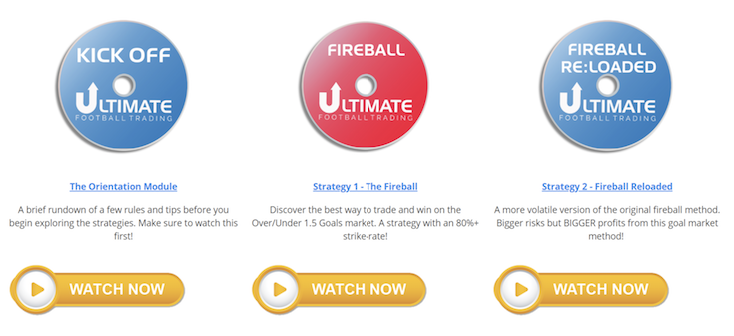 Of course, this means that profits will vary. People choose their own strategy and the matches to use it on. So it is unlikely that any two people will ever have the same results. Your profits will depend upon your own approach as well as factors like the amount of research you do on each game. Good research is the key to succeeding with football trading.
Each of the strategies has a unique level of risks and rewards. You might be happy taking the simplest, safest approach. Or you might decide to crank it up a bit with something different. It would seem to make sense to give each of them a try.
The Ultimate Football Trading site talks about regular profits of up to £544 per match. This is an excellent profit but you will probably earn less in most cases. It looks like this is the absolute maximum you can hope for.
I'd focus on using small stakes £2 – £5 to begin with and take it from there. It is one of those products where you really need to give it a try.
What is clear just now is that these are well thought out strategies. You can win money regularly with them. The big question is how much this will be.
The live trading examples help in this respect. You can see how much profit has been earned in these examples. There are also some examples from traders on the Sports Trading Life site. Yet, the proof of the pudding will be in your own trades.
Your own trading style will also make a difference. Are you quick enough to choose the perfect moment? Will you settle for modest wins or aim to earn more? The more experienced you are in Betfair trading, the better your results will be.
What Are Other People Saying About It?
This is still a pretty new product. This means that I can't yet see any other Ultimate Football Trading reviews online.
As I mentioned earlier, there is feedback on the website. You will also see some on the Sportstradinglife website. However, this may be just a few selected cases. There is also a forum thread on a betting site. But it hasn't really attracted many comments yet.
When a trading service is poor, people will complain loudly about it. You can usually find negative reviews for anything very easily. So, it is possible that everyone who uses it is happy. This would be great news, but it can't be confirmed.
It is a bit of step into the unknown with this product then. Normally, it is good to see some positive reviews. In this case, you are basing your decision on the sales blurb. If you have been impressed by other products from Ben Michaels you might be tempted.
Will You Get Gubbed By Using Ultimate Football Trading?
There is no fear of getting gubbed here. This is because all of these strategies are based on exchange trading. You don't need to bother about betting with the bookies.
It may seem a bit daunting to do this at first. If you have never used Betfair before you might wonder how it will go. The truth is that this isn't going to be a problem. It is easy to get started on this betting exchange. You need some basic knowledge before using these strategies, though.
Advantages of Ultimate Football Trading
What are the main reasons for trying this system? There are a few good reasons for us to look at here.
8 different strategies to choose from. Pick the one that best suits your needs and interests.
All of the strategies are very clearly explained in videos. You can see live examples of how they work as you learn.
Flexible approach lets you learn and then trade as suits you. There is no need to stick to someone else's timetable.
It is fun and exciting too. Placing in-play bets make every game more interesting to watch. Every goal could win or lose you money.
Disadvantages of Ultimate Football Trading

Every trading system has some negative points too. The following are some of the areas about this product for you to take into account.
It's expensive.
You aren't guaranteed wins every time. This isn't a system that will win you money on every single bet. However, it is suggested that you will get regular wins.
You need to be available for in-play trading at set times when the football is on.
You will need to do research on different teams & stats to get the most out of this product.
Who Might It Suit?
Having read this Ultimate Football Trading review so far, is this the right betting system for you? There are a few points that are worth making just now.
For a start, it is going to suit football fans. If you don't like the sport it is going to be hard work. On the other hand, if you love watching games then this is enjoyable. You can enjoy matches even more when you have money riding on them.
Late winners and other moments are more thrilling when they win you money. Of course, you need to follow the action to do this. So it doesn't suit someone who doesn't have the time or interest in following the sport.
You also need to know a bit about Betfair trading. There is no need for you to be an expert on it yet. But you should at least know the basics. Maybe you have dabbled in trading before. This is a chance to move on to the next level if you have.
Above all, you will want to find a way of earning a second income. There is the need for you to put some work into this. This isn't a get rich quick scheme. It involves more time and work than, for example, tipster sites. Yet, you will get the rewards for doing it well.
The Ultimate Football Trading site suggests this can be the next step after matched betting. The truth is that matched betting still works. For many people, there is no need to consider moving onto something else.
What if you feel the time is right to switch after reading this Ultimate Football Trading review? You could certainly try this different approach. It isn't the safe and steady method that you are used to with matched betting, though.
Instead, you are taking a bit more of a risk. This could help you to win more money. It really just depends upon your outlook and what you want to do. Having fresh options like this is always welcome.
This product doesn't appear to be targeted at everybody due to the high price tag. It's going to suit somebody who really wants to make Betfair Trading pay.
If you are prepared to go through the material and study the different teams, it will suit you well. The key to succeeding with this product is picking the correct matches to use the strategies on. The more you look at stats and understand the different teams, the better you will do.
Ultimate Football Trading Review: Conclusion

There are clearly some gaps in the Ultimate Football Trading review here that we don't know about. How much can you make with it? What do other people who have tried it think about it?
What I can say is that it is an interesting option. If you love watching football then in-play trading like this adds a new dimension. The choice of 8 different strategies lets you pick your ideal approach.
For football fans with Betfair knowledge, this is a decent option. It is certainly worth taking a look at.