Which Strategies Work With Gubbed Accounts?
We all know that the bookies don't like losing money. A lot of them actually take action against profitable players in a number of ways. They could delete accounts or limit the maximum wager to peanuts. Lets talk about how to make money with gubbed accounts.
If you receive an email from the sportsbook stating that your limits have decreased, your account has been gubbed. This really sucks, as you usually you can't bet more than a couple of pounds. As a result, you won't be able to take advantage of many profitable opportunities. If you are among the people who suffered such a fate, you're probably wondering what to do next.
Don't worry, it's not completely game over. There are certain matched betting strategies that work with gubbed accounts. I will explain how to use them in this post.
Casino And Bingo Bonuses
While your sports betting account might be limited, this usually doesn't apply to the other gambling products of the operator. You often will be able to take full advantage of casino and bingo bonuses. You might wonder why would one even try, as we all know the casino and bingo rooms have a huge house edge?
The simple answer is promotions. The desire to attract customers ahead of the competition leads to lots of welcome offers with exceptional terms. In fact, some of them have a positive expected value in the long run. The best part is that no skill is required, your strategy will be based on pure math.
Still, there is some risk involved because unlike sports betting arbitrages, variance plays a role in casino and bingo bonuses. On the positive note, the profits are often much higher too, so it's worth it.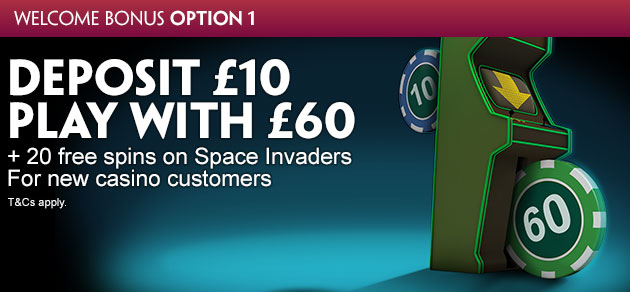 In order to recognize profitable opportunities, you must learn how to calculate the value of the bonus first. There are a couple of variables involved in the whole equation:
Wagering requirements
Obviously, the casino and bingo rooms can't simply give you cash or they will go bankrupt in a heartbeat. This is why you receive bonuses that come with the so-called "wagering requirements". As the name suggests, you will have to wager the bonus and sometimes the deposit a fixed amount of times before making a withdrawal.
It's always crucial to understand if you have to wager only the bonus or the deposit as well. For example, if you get a 100% bonus and deposit £100 you will get another £100. If the casino/bingo room requires you to wager the bonus only 30 times, that's £3,000 in bets. If you need to wager both, the amount rises to £6,000. As you could imagine, quite the difference.
Return to player of the games available
The next thing you need to know is the theoretical return to player of the games you will be using. For example, an RTP of 96% means roughly every £96 out of £100 placed will be coming back in the shape of prizes. Check out and see what is the best game available.
Most casinos show the RTP of each game on their website. Even when that's not the case, you will often find this information after a quick Google search.
Final calculation
After you know the variables, it's time to see how the final calculation works. Simply put, you have to figure out what would be your end balance after completing the wagering requirements. If it's positive, there's obviously positive expected value.
Let's continue the example above and assume you get a £100 bonus with an investment of £100, so your bankroll is £200. You have to wager the bonus only 20 times and the best game you found has an RTP of 97.5%. After placing £2,000, your expected return would be £50.
Bankroll management
Obviously, the result above is not guaranteed. It's what you are expected to return. This means the results will vary. You could end up losing money or winning much more than you expected.
Since your main goal would be to complete the wagering requirements, make sure to provide enough runway. You need to have a proper bankroll management and not place more than a couple of percentage of your capital on a single bet. This way, there's no risk of busting before reaching your target.
If you want to know more details about casino and bingo bonuses, check out this post.
Sports Betting Opportunities
If you insist on strategies that work on gubbed accounts that are related to sports betting, there is hope. The bookies will rarely ban you completely. Most of the time, you will be limited to something like a £5-10 max bet. This is actually enough for some matched betting strategies:
Each Way arbing
One of my favorite matched betting strategies is Each Way arbing and it works with gubbed accounts most of the time. The main point of this one is that the each way market works in a different way in the bookies and on Betfair.
While the sportsbooks merge the two markets into one, they are separated on the betting exchange. This means you will have to place one wager on a horse winning and another one on a horse placing in the top positions.
As a result, the odds for the second option often have a vast difference that creates an opportunity for an arbitrage, hence the name "Each Way arbing". You can cover all options and guarantee a profit no matter how the race ends.
Selecting a suitable race
You must find suitable races first. Start by identifying events with one or two heavy favorites. Once you find them, discover the best possible odds using comparison sites like oddschecker.com to get the best possible price.
If you find one that is similar to the odds in Betfair for one of the underdogs, you got yourself a winner since the odds for the place market usually are high enough to get the arbitrage.
Still, you have to calculate the bookie's place price, as it is not directly available. Here's the formula you should use:
((Bookmaker "Win" odds – 1) * Bookmaker "Place" Payout) + 1 = Place odds
Once you get the final value, you can compare it to the Betfair price and see if the each way arbing opportunity is there for the taking. To learn more about the strategy, check out my detailed guide.
Each Way arbing value system
There's another way to make money from the each way horse betting market. It also works with gubbed accounts to an extent, as it doesn't require large bets. However, this strategy is not risk-free. Instead, it relies on finding bets with a positive expected value in the long run.
Essentially, you will be checking the lay odds on Betfair and comparing them with the each way odds provide by the bookies. If there is a large difference, this indicates that the price of the bookies is good value. This is why you will place a bet on it, but without laying the same market on Betfair.
As already mentioned, this strategy is not risk-free as it's a value based system. Since the bookmaker odds are higher than the Betfair odds you are getting value bets. To make up for the volatility of the system, you need to follow some rules.
For a start, let's take a look at bankroll management. You need to place a 1,000 bets or more to make the best out of this strategy and this is one of your main goals. This means that placing more than 0.5-1% of your bankroll would be a stupid idea. You can start with a total of £100 and set your wager at £0.50. This usually is enough to work with gubbed accounts easily.
If you still have any questions about the value approach, check out this post.
Price boosts
A lot of bookies offer the price boosts promotion. Simply put, they increase the odds of a certain betting market or multiple markets in an accumulator. As a result, there are opportunities for an arbitrage by laying the same betting options on Betfair.
Gubbed often can take at least a partial advantage of such promotions, as the price boosts are limited in terms of the money you can place anyway.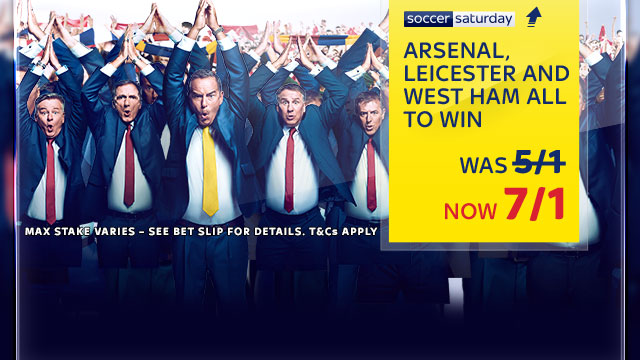 So, the whole idea behind price boosters is to stay alert. Check the promotion pages of the bookies, try forums where people share such offers, and find opportunities. When this happens, check the prices of the bookies, once again using an odds comparison website. They are free and will help you find the best odds available.
Once you do, you will often see how there are arbitrage opportunities. This means profits with no risk! Still, don't forget to check the terms and conditions of the bookie promos, so there are no surprises along the way.
If you want to check the different types of price boosts and more details about getting the maximum value, here is a full guide.
Arbitrage betting
Ok, so this is the bread and butter of matched betting. Arbitrages also known as sure bets are the best way to make money from sports betting. They don't require complicated data analysis, team news reports, or any kind of work related to predicting the outcome of a certain game.
The reason is simple, arbitrage betting is based on pure math and odds. If you find the right prices, you can cover all outcomes in a certain match in a way that brings you profit whatever happens. This is the beauty of arbitrages and the reason why it's the best way to make money for the average player.
Since the topic is quite long and there is a lot more to it, I will stop here. However, you can learn everything about arbitrage betting and find additional tips and tricks here.
High-Risk Casino Offers That Don't Involve Bookies
I already mentioned that the bookies might limit your account, but casinos are less likely. This is the reason some high-risk casino strategies are one of the best ways to make money. As the name suggests, they involve a larger chance of losing money.
This is why I recommend them mostly to people with a large bankroll. The good news is that such offers usually bring a lot of value as well. However, you may be behind and some point, so experience would be vital to stay calm and follow your strategy.
The best example of high-risk casino strategies are the high roller bonuses of some operators. They can bring you a lot of money, but the wagering requirements are big too. Also, there are promotions that work with very volatile games. The expected value there might be exceptional, but there's also a risk of long losing runs.
Conclusion
As you can see, even if a book decides to limit your account, that's not the end of the road. You will still find some viable strategies that work with gubbed accounts. Take full advantage and keep making money. At the same time, you should also explore other bookies where you can start from scratch.