Making Money Betting on Esports: Is It Possible?
You have probably heard esports mentioned at some point. After all, it is something that is big news right now. With the sporting calendar severely disrupted in 2020, esports have become a valid alternative.
I am sure that a lot of people have started looking into this subject lately. They will want to know everything about this interesting, modern type of sport.
Perhaps still you aren't sure what exactly this is or who play these sports. You might not know that it is possible to bet on these games too. This could give bettors an interesting new option away from football, horses etc. Anything that helps to diversify our profits has got to be a good thing.
It's time to find out what esports are all about. We will then take a look at how you can try and make money from betting on esports.
What Are Esports?
Esports are simpler to understand than you might fear. This is a massively popular type of video gaming event. Professional gamers play against each other in a live setting. Tens of thousands of spectators often turn up for the live events in stadiums.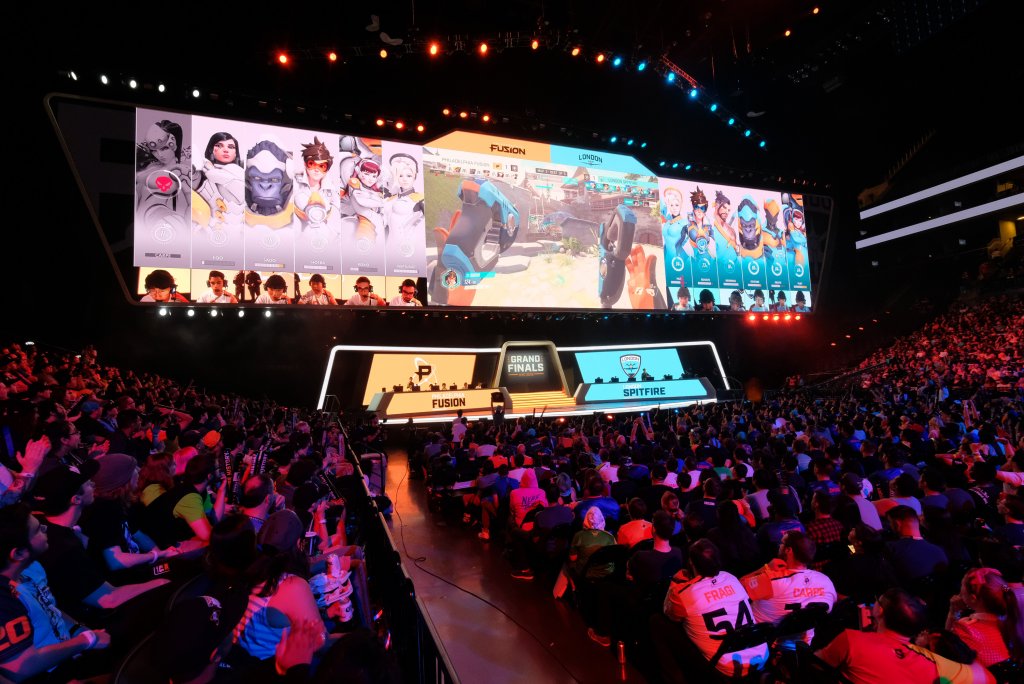 Others follow the action on their screens at home. Twitch is commonly used to watch these games online. If you are into gaming it will all make sense. If you aren't, it might still sound a bit strange but it will become clearer.
Esports is something that has been around for a while. But it has exploded in popularity in the last decade or so. People have been playing video games competitively for decades. Some sources suggest that esports can be traced back to the early 70s. Yet, it was completely different then from what we can see these days.
It is the improvement in technology that now made it so widely accessible. It is incredibly easy to follow these games live from anywhere on the planet. Huge numbers of people can now watch the same game as it happens.
You might see the name electronic sports used too. It is the same thing as esports or e-sports. Individual players can take part, while there are also team events.
Events and tournaments take place in different parts of the world. They are incredibly popular in Asia. You can also find them in Europe and in the Americas too. One country where betting on esports isn't so popular is Japan, due to the strict betting laws there. Instead, China and South Korea are the main focal points in Asia.
However, the Japan Times reported that the government hopes to make billions off the sport. They stated a projection of U$£2.6 billion by 2025. This would come from ticket sales, advertising and other sources.
A big debate at the moment is whether these are sports or not. Some people claim that they are and others are convinced that they aren't. Certainly, we need to expand our usual definition of sports to include electronic sports. It isn't a sport in the way we are used to seeing.
It is also clear that this subject divides opinions. Millions of people are hooked on esports. Others can't imagine why anyone would watch these games. It is something that will provoke a lot of discussion as it continues to grow and get media coverage.
Love them or hate them, esports are here to stay. So what else do you need to know about them?
What Games Are Involved?
A variety of different video games are played in these events. These include multiplayer online battles and first person shooters. You might also see sports, fighting games and strategy games too. Battle royale style games are also popular just now. Basically, any type of competitive video game can be used in this way.
There are certain games that are most widely used, though. Some of the most commonly played titles are as follows. League of Legends, DOTA, Counter-Strike, StarCraft. Some are set up in league formats and others are played as one-off events.
It is likely that the number of games played keeps on growing. As new games are released and more players join, it seems like a natural progression. This will keep it fresh. It also means that you should look out for games you might be interested in getting added.
For football fans, FIFA is the most popular title on the circuit. There is a FIFA eWorld Cup and various qualifying events leading up to it. 32 players take part in the finals. Qualification games happen all over the planet and the prize pool is said to be "stunning".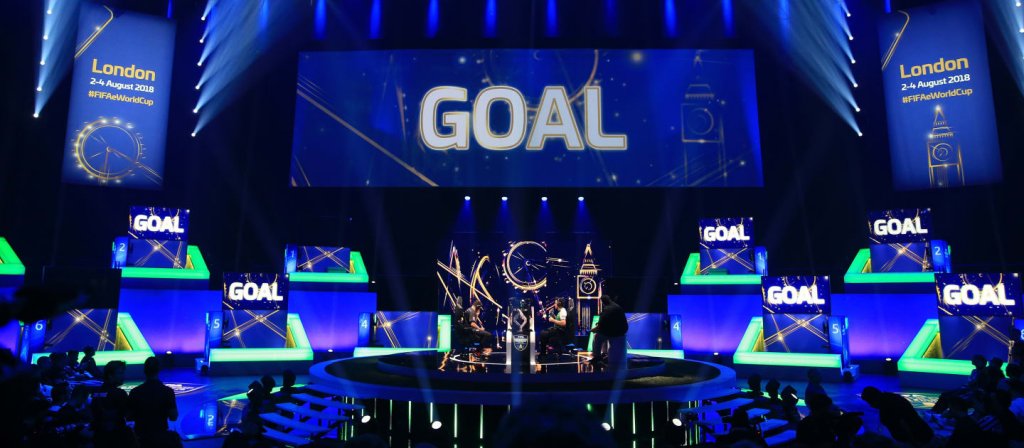 It is interesting to see that there is discussion of esports being included in the Olympic Games. While it isn't clear when this could happen, it would help them reach a new audience. This has increased the debate over whether esports gamers are a real type of sport. Being included in the Olympics would make it easier to say that it is a real sport.
The Intel World Open was planned for the run up to the Tokyo Olympics in 2020. A £405,000 prize pool was mentioned. With the Olympics being postponed to 2021, this esports event has also been put back a year.
It is strange to think that this sport has so many fans without being mainstream. Yet, huge chunks of the population know nothing about esports. Others maybe think it is a novelty thing that will go away. These attitudes should change once it becomes clear that it is here to stay.
How Big Is the Esports Industry?
This is one of the fastest-growing industries in the world right now. In fact, the numbers for it are pretty incredible. Earlier this year, it was reported that there were 173 million esports viewers. This is predicted to rise to over 300 million by 2023. After that, it will be even harder to ignore.
In 2018, the biggest event was a League of Legends tournament. Held in France and Germany, it was watched by 60 million people. This sort of audience size is becoming increasingly common. Some of the largest viewing figures are breath-taking. There is no doubt that esports viewing has become massive.
As for the prize money, DOTA 2 International 2019 had over US$34 million at stake. This made up a total for that year of US$47 million in prize funds on just that game. Add in all of the events and it is a giant industry.
In terms of revenue, 2020 should see esports pass US$1 billion for the first time. China is the biggest market, with over a third of the revenue coming from here. North America comes in second. Remember that it is something that is still in the growth phase too.
Figures for the UK are a bit trickier to find. I found an article suggesting a growth in audience to 8 million people by 2019. A more recent study suggested in 2017 that 4 million Brits (7% of adults) had watched esports. It was 12% in the US and 11% in Germany. This compares to 45% of Chinese adults with internet access.
Interestingly, just 10% of British adults said that they think it is a real sport. 59% said that it isn't and the rest weren't sure. Therefore, it seems that the UK is lagging behind other countries. In addition, there seems to be a problem around the perception of the sport.
The big question here is whether Brits will ever catch up. Will esports becomes as popular here as elsewhere or remain a minority sport? It will be interesting to see new figures when they come out. My feeling is that the numbers will begin to climb. But this may not be as quickly as some people hope for.
You may have seen that pro gaming teams have been formed around the planet. Manchester City, Roma, PSG and West Ham all have their own teams. Most have been formed fairly recently and more are expected soon. This is a smart way of growing the industry.
Among the highest earning teams are Team Liquid, OG and the Evil Geniuses. These teams make tens of millions of pound each year. Their players are celebrities to many people. Most other people have never heard of them. This situation perhaps best sums up the current esports situation.
To sum up, it is a giant industry and growing rapidly. However, the UK is lagging behind and suffers from people not taking it seriously. These are some key points to remember when we look at esports betting possibilities now.
The Bookies That Offer Betting on Esports
Have you noticed esports odds being offered on the bookmakers you use? The truth is that many of them now have this category. In fact, it is now more surprising to not see esports on a site than to see it.
Let's look at the example of the Betfred site. They have an esports hub with a lot of information on it. At the time of writing, I could see Counter-Strike Go, League of Legends and DOTA2 games. Go into any of these sections and you can find different leagues and matches.
The odds are presented in the normal way. For example, Funplus Phoenix are at 4/9 to win. They are up against Invictus Gaming at 8/5. Delving deeper, you can bet on a variety of extra markets. These include 1st map, 2nd map and 2-way odds.
To someone who follows these games it all makes perfect sense. If you are new to esports and to gaming, there is some catching up to do. Betting without researching is like choosing a football team or horse you know nothing about. You really need to understand the basics before you do anything else.
Next, I had a look at William Hill, They also have a selection of bets on esports. Right now, they cover Rainbow Six and StarCraft 2. I could also choose DOTA2 or Counter-Strike Go. Again, there are various betting markets to choose from.
BetVictor has a similar approach to the others. League of Legends, Counter-Strike and DOTA2 are all covered. The selection of matches seemed a bit bigger on here than on other bookmaker sites, though.
It is fair to say that esports selections are still pretty limited just now. This could be because the market is still growing. It might also be that the bookies still aren't completely confident.
Of course, the market will grow as more events are played. It does seem that the main bookies are ready to ramp up their bets when needed. Their sites all have dedicated esports sections that are ready to grow. So don't be surprised to see this sector really take off soon.
For the time being, it is still quite limited. But it does seem like a matter of time. Look again in a few months and I expect you will find a lot more bets available.
How Can You Make Money By Betting on Esports?
Now that we are up to speed, the next question is the big one. How can you make money from betting on esports? Is there any way of getting an edge over the bookies?
Clearly, people bet on this like on any type of sport. This means that they follow teams and track results. There is plenty of information online about previous results if you look for it. So you can place bets on that basis if you want to.
As with other sports, this will only get you so far. It is as tough to beat the bookies at esports as it is on anything else. The man in the street might not know much about esports yet. But can be sure that the bookies have done their homework.
The odds they offer are designed to maintain their edge. You can't expect to beat them at their own game. So what about getting some inside info? Could a tipster help you to make more money in this way?
I found quite a few esports tipsters online. On Tipify, their top tipster is called Razorcrest. He has a 24.35% yield and a 64.38% hit rate. His figures are good, but the same caveats apply as with any tipster. You can't guarantee long-term success in this way. This is not the best way for making money betting on esports.
Quite a few other sites have other esports tipsters. So you aren't short of choice. The sheer volume of esports tipping sites surprised me a little. This is probably a sign that it is a market that is growing. There seems to be quite a bit of demand for tips now. But it is still a risky business to follow tips.
If you can't beat the bookie with normal bets or tips, what can you do? One idea is to look for esports offers from bookmakers. This could give you the edge, just as it does in other types of matched betting.
Are There Esports Offers from the Bookies?
As with other types of sports betting, bookie offers are the secret to your success. By using these offers wisely, you give yourself an edge. This lets you earn consistent profits. Of course, you need to get hold of some offers first of all.
What are your chances of finding some useful offers? The truth is that they are still a bit thin on the ground. Most bookies seem to still be finding their way in this sport.

The main bookie doing esports offers at the moment is Betway. Other than that it's a bit thin on the ground.
It seems certain that the number of offers will start to increase, though. This should happen as the market becomes more competitive. The bookies will start to offer deals to attract more new customers. Once some of them start giving esports deals, the rest need to follow suit. They won't want to get left behind.
Look out for deals such as free bets and boosted odds. They can help you to get more value out of your bets. You might need to be patient about it. But I feel fairly confident that they will start to appear before too long. This is the easiest way for making money betting on esports.
A Look to the Future
All of the current predictions are for esports to carry on growing. More events, more players and more spectators are all expected in the next few years.
This means that we are going to hear a lot more about it. The current projections seem perhaps over-ambitious. However, it should be an area with a lot of growth.
This is especially true in the UK. Esports participation rates have been slower to take off here than in other places. This means that it could take great strides in the next few years. Even just catching up with other countries would mean gaining a lot of new spectators.
Making Money Betting on Esports Summary
Right now, there aren't great opportunities for making money on esports betting. However, this should change as it grows over time.
A busier betting market should mean more offers. This is when you can start to earn money off this sport.
For the moment, it makes sense to be aware of the market. You will want to know what it is all about. In that way, you will be ready to move. Once the offers start to appear, this could turn into a very profitable market.