The More Offers You Complete, the More Money You Make
Sometimes, the simplest ideas are the best. This applies to matched betting just as it does to other parts of life. Yet, not everyone knows how to make the most of the simple approach.
Perhaps the clearest example of this is with the idea of completing as many offers as possible. When you think it about it, it makes perfect sense. After all, the more offers you complete the more chances you have of making money.
If you only use one offer every now and then it will be more difficult to build up winnings. To realise the full potential of the strategy, you need to use a lot of offers.
If you aren't yet convinced, let's take a look at this matter in more detail. Why exactly does it suit you to take up so many offers?
Offers are Based on Estimated Value
It is clear that more offers means more chance of winning money. It isn't quite as simple as that, though. We can't look at matched betting like regular gambling. Instead, we need to think about it in terms of value.
When you look for matched betting offers how do you know their worth? Rather than taking a stab in the dark, you can look at the expected value (EV). Each offer will have this amount listed next to it.
The EV tells you how much you can expect to win on that deal. This is how much it is worth to you.
It isn't a figure that is set in stone, though. Instead, it is an average figure. This is what you would win on average if you played it a number of times. It isn't what every player will win every time.
How does this model work with a range of offers? Well, if you only carry out 1 or 2 deals then you probably won't make the EV listed. You might win more but you might also win less.
On the other hand, you could play with dozens of offers. In this case, the numbers should even out. What if the total EV on all of them is, say, £200? In this case, you would expect to earn close to the EV. Therefore, we can say that playing more lets you more accurately estimate how much you will win.
The More Value You Take the More You Make
It is important to remember that matched betting isn't regular gambling. So the same rules don't apply. With traditional bets, you might get lucky on the first one and then lose it all. There is no guarantee that you will win more over time. Your biggest win might be your first or it might be your hundredth.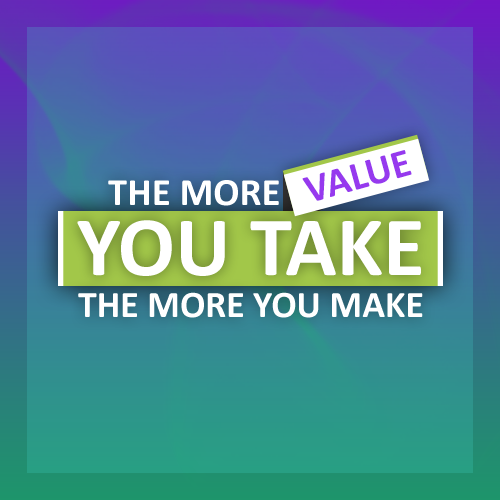 With matched betting, things are different. Each offer that you take up has a certain value attached to it. As we saw earlier, this figure is an average. However, the idea is that you always get value out of it.
With this in mind, the more you bet the more value you take. Just look at the combined EV of a number of offers. Now look at the total EV of a larger group of them. It will be obvious that more offers means more value. The EV is always positive, so it increases with more offers.
This is why it is a long-term approach to betting. You will keep on earning more over time if you keep going. It isn't a question of waiting for a lucky break and then getting out while you can.
This become clearer as you carry on. Keeping taking value and you will keep making profits. There is no hit and hope strategy at play here. You will know exactly what you are doing and where the value is.
Which Offers and Strategies Are Worth Doing?
Getting started on any new way of making money is always daunting. For a start, you might wonder how to choose the best offers. The good news is that it isn't just pure luck.
Instead, you can take a sensible, logical approach to it. Your first step will be to take advantage of welcome bonuses. These are special deals for new members who sign up. You can't afford to miss them. Often, these are the biggest, juiciest deals available.
In more general terms, you will want to begin with the high value bonuses. These are the offers to get you off to a flying start. They offer you a chance to win a lot of money.
In terms of casinos, they might include cash matches on your deposit or free spins. With sports betting, you might get a free bet. There are a few reasons for doing it in this way.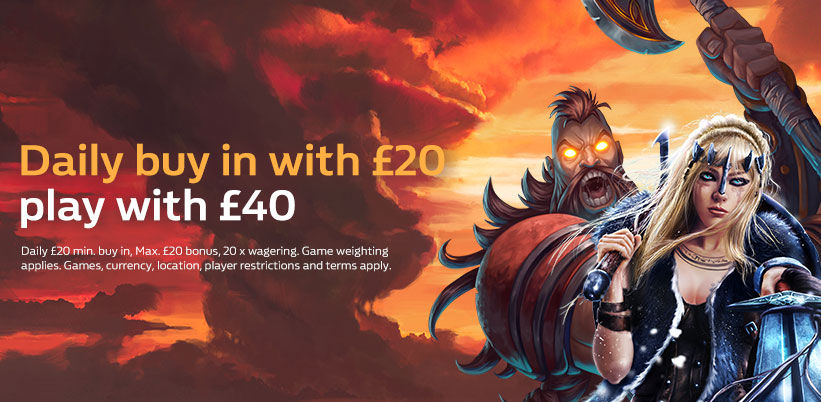 You will certainly feel better when you bring in some big profits early. Seeing excellent results on your first few offers will help you to gain confidence. You can then trust the system as a long-term approach. It isn't the same if you only pick up modest wins early on.
More importantly, you will want to hoover up the best deals while you can. At some point, your bookie accounts may be restricted because you are winning too much. This is normal but the secret is in extracting the maximum value before it happens.
Casino and bookie offers also have time limits on them. You don't want to miss out by being too slow. Grab the best deals while you can. You can then pick off the smaller ones while looking out for the best new offers.
Once you have picked off the best deals, it is time to look at other strategies. For instance, you might pick up more modest reload offers. Or you could look at higher risk deals. By this stage, you will feel more confident and ready for anything.
Let the Results Average Themselves Out
We looked earlier at the way the EV works. However, since this is such an important point it is worth going over a bit more. More specifically, let's take a look at when you might lose. Don't worry, it will happen but it isn't a major problem.
The fact is that there is always a degree of variance with casino offers. This means that you don't know exactly how much you will earn. In fact, you might lose money now and then. Unless you stick to completely risk-free offers, the occasional loss is to be expected.
If you get unlucky, you might even suffer a few losses in a row. It is vital that you don't get dis-heartened by this. It is something that happens to most people at some point. This doesn't mean that you are doing anything wrong.
Remember that you are completing offers with value. This figure is always positive, meaning that a profit is expected. So, you won't carry on losing time and time again.
The more you play, the greater the chance of the average results kicking in. If you play just once you should win. But you might get unlucky and lose. Play a hundred times and you will be in profit, though.
This knowledge means that you can stay confident. Even if you lose, you know now that you the value will come through and you'll be ahead eventually. The EV is a figure you can trust. It won't let you down over time. Don't lose your faith in it because it doesn't look right at the first attempt.
Remember that you shouldn't be tempted to take more risks. If you lose money on a deal then don't change your strategy. Just keep going. The important thing is to keep on betting. Trust the maths to keep you right if you carry on in the same way.
Always stick to offers with a positive value. Even if you lose one or two in a row, this is the way to win. As mentioned earlier, the riskier offers can come later if you want. For now, you want to win with as little fuss as possible.
Take Part in the 5 Offers a Day Challenge for 30 Days and See Your Results
How many successful offers do you need to feel confident about matched betting? 10? 20? How about 150 of them? After this many offers, you should feel completely comfortable.
At the start, everyone gets different results. If 100 people take part in an offer with an offer of £10 we know the average profit. Yet, only a few of them will win exactly £10. The rest could vary from losses up to much bigger profits.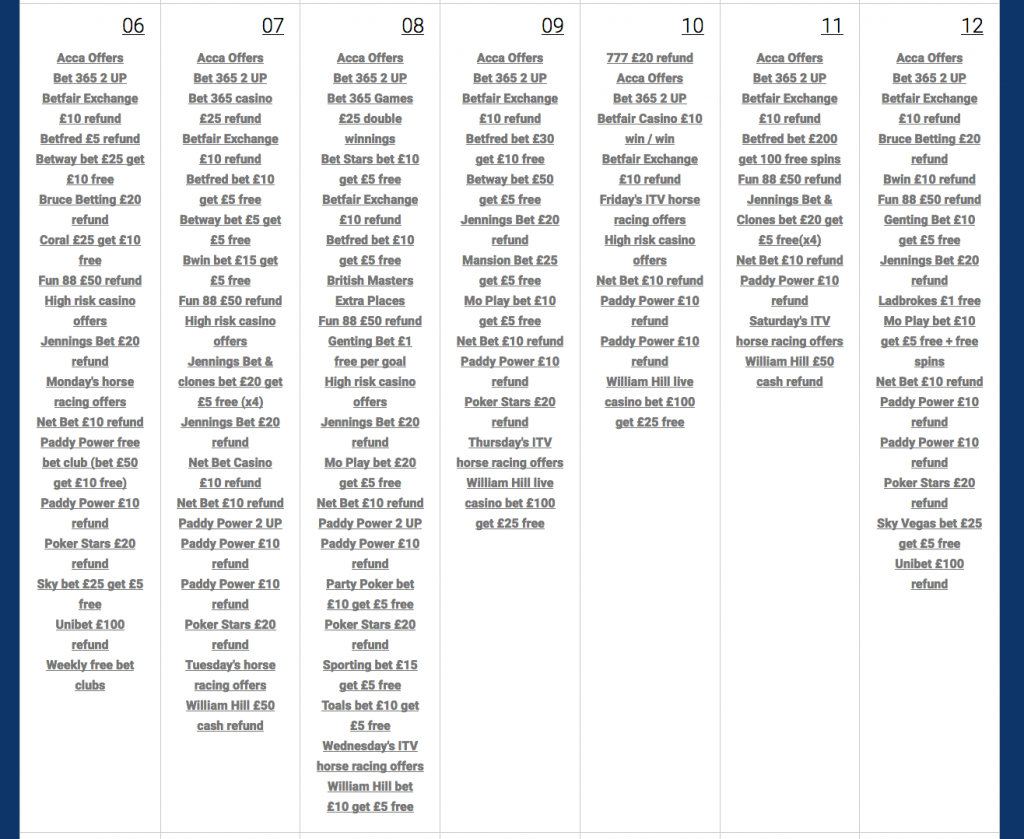 Because of this, some people are happier than others at the start. Someone who wins more than the EV will be delighted. But what if they lose on the next offer? It is easy to lose faith if you take it just one bet at a time.
It is a good idea to find a way to give this a trial run. In that way, you see the results over a longer period. You can then clearly see how much value you are extracting. This means that you won't make any knee-jerk reactions to losses.
Even if you have a busy lifestyle you can still do this. Each offer is quick and easy to sort out. Why not set aside some time in your routine? It isn't going to need any big changes to your lifestyle.
Maybe you do it when you get home from work. Or perhaps first thing in the morning suits you best. Each person needs to find a routine that suits them perfectly.
Once you have thought about this then you can get started. It is a good idea to aim for 5 offers a day. If you can do this every day for a month you will have completed 150. With this number of completed offers, the results should be clear.
Of course, you could complete more than this if you have time. However, you don't want to burn yourself out. 5 per day is a decent level for most of us. No one should think that they just don't have the time for this.
Focus on using low-risk or no-risk offers.
You can now look at your overall record and see how you have done. The month should have brought you some neat profits. It is wonderful to see how small but regular profits add up over a month.
You will now be in a position to decide whether to carry on. You can see how it works and how much you can earn. This will make it an easy decision to take. Did you earn enough to make it worth your while? The majority of people will answer that they did.
Stop Dabbling and Get Serious
What is the biggest problem that people find when they try to make money? It could be said that many never find the right system. With so many ideas around, not everyone manages to settle on the perfect one. It can be tempting to jump from one to another.
In a wider sense, we can say that too many people dabble. They might try one system for a day or two. Then they hop onto another for a few hours. It is virtually impossible to do well this way. You can't see the long-term results like this.
The results will tend to be misleading if you do this. In some cases, you will win more than the average return. In others, you may win less than average. You simply can't make a solid decision on this basis. You need a set of figures to back up your instincts.
A far better idea is to take it more seriously from the beginning. As we saw above, you can decide to do a 30-day trial. The key is in being serious about it. You need to dedicate the necessary time to getting it right.
For some people, the secret is in how they think about the system. Don't look on it as being just a bit of fun. It can be enjoyable, but it is also a way to make serious money.
It can make sense to treat it like a job. This is a highly flexible way of making money but you might find it too flexible. It is far too easy to put off when you are tired or have something else to do.
This won't be a problem if you are more serious about it. Condition your mind to the idea that you need to do 5 offers each day. In this way, you will soon get into a groove. After that, the profits you see will encourage you to continue.
Take Action
All of this is great news. But it won't be much use to you if you don't take any action. The offers are sitting there waiting for you. Are you ready to grab them and make some money? Not everyone puts good ideas into action.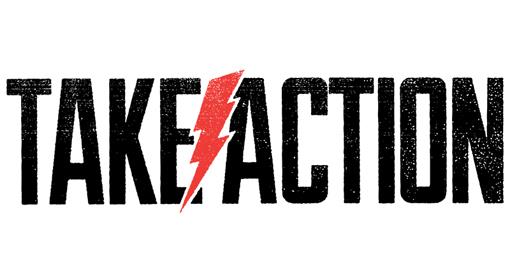 Not taking action is really one of the big issues to avoid. Even if a system looks great, there are always reasons to put it off. Maybe you are too busy. Or perhaps you are worried it might not work. Not doing something is usually easier than doing it.
This is why committing to a 30 day trial is such a good idea. You don't need a lot of time for it. You also get to build up your knowledge levels and confidence quite quickly.
If you are looking to make money then the time for dabbling is over. Take action on this system and you will soon see the benefits for yourself.