Bookmaker & Casino ID requests
Getting started on a new bookmaker or casino site is pretty easy to do. You will soon be placing your bets and hopefully winning.
However, there are a few things to be aware of in the early days. One issue that you are sure to come across is bookmaker and casino ID requests. There is no doubt that this is a bit of an annoyance. In fact, some people get very upset about having to do this.
Yet, there are a few good reasons for having to comply. Once you understand the full story, it should be easier to accept. You will also see how to do it as quickly and sensibly as possible.
What Are Bookmaker & Casino ID Requests?
Let's start with the basics. What is this subject all about? Well, when you first sign up with a bookie or casino the process is simple enough. You need to enter your personal details to set up a new account. This is fair enough, as you wouldn't expect to be anonymous.
At some point, though, you will be asked to send them ID. The reason for this is to confirm that you are who you say you are. Otherwise, people could open accounts using any name and address.
So you need to prove that you are who you say you are. This can seem like a real pain. It might even put some people off the idea of opening an account. In that case, why do they do this?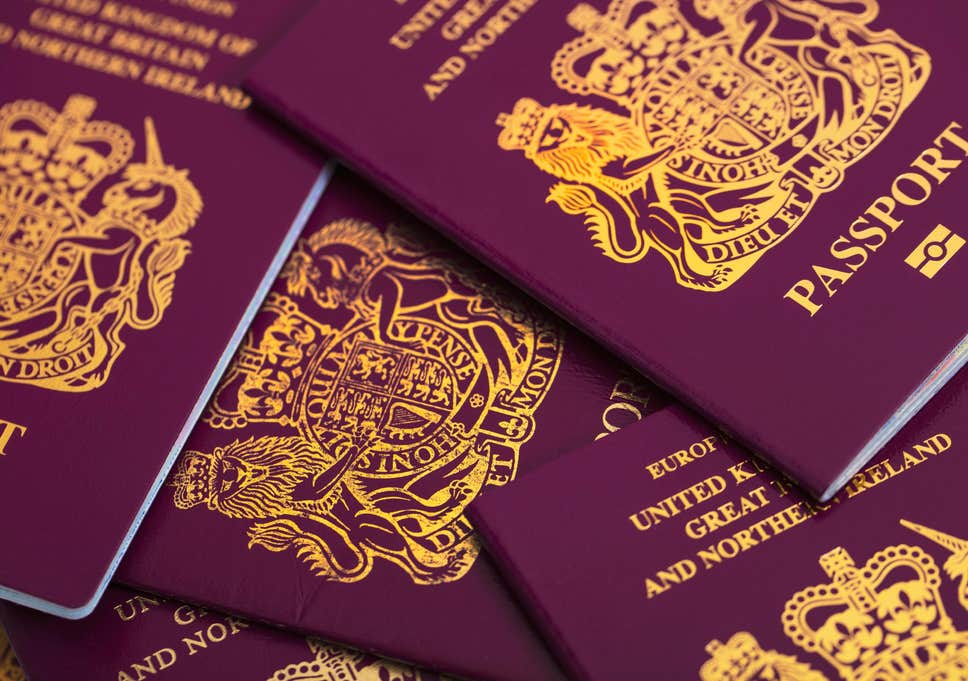 The truth is that bookmaker and casino ID requests are a legal obligation in the UK. The main issue is that they need to prove your age. Gambling in the UK is illegal for people under the age of 18. If they accepted people under this age they would be breaking the law.
What if a bookie or casino allowed younger players to gamble? Well, they could be heavily fined. They might even lose their license. Either of these outcomes would be a disaster for them. So they have every reason to protect themselves by asking for your ID.
In fact, this is covered in the Gambling Act of 2005. All UK-licensed gambling operators need to comply with this legislation. So it isn't just something that some casinos or bookies ask for. They all have to so this. You need to avoid any gambling site that doesn't look to verify your ID. They won't be legally compliant.
To be honest, casinos and bookies would probably prefer not to have do this either. It is extra work for them and hassle for you. They get no benefit from verifying your ID. All it means is that they are meeting their basic obligations.
This lets them prove that you are over 18 and can gamble. Usually, they do this automatically using the electoral roll. They have to do this, as is part of the due diligence on their part. It isn't just you that is asked to do this; every new customer does the same.
It is all part of their KYC (Know Your Customer) checks. As well as your age, they also need to be sure that you aren't money laundering. You might see this referred to as either KYC checks or the verification process. Both really mean the same thing.
What ID Do You Need to Send?
What documents will you be asked to send? Bookmaker and casino ID requests will tend to give you some options. What they need to confirm is your name, address and date of birth. There are a few different documents that can be used for this reason.
You should check the exact requirements for the site you plan to join. However, it is likely that you are asked for one or more of the following.
This is often stated as being the operator's preferred choice. If you have a current passport then you should use it.
Driving license.
National ID card.
Birth certificate. This can sometimes take longer to verify than other documents.
Utility bill showing your address.
Bank card.
Bank statements with your address shown.
Additional documents may be acceptable or may be requested in some cases.
You can speak to the site's customer service staff if you need to query anything. For instance, if you aren't sure whether a certain document is acceptable. You can usually do this using their live chat option.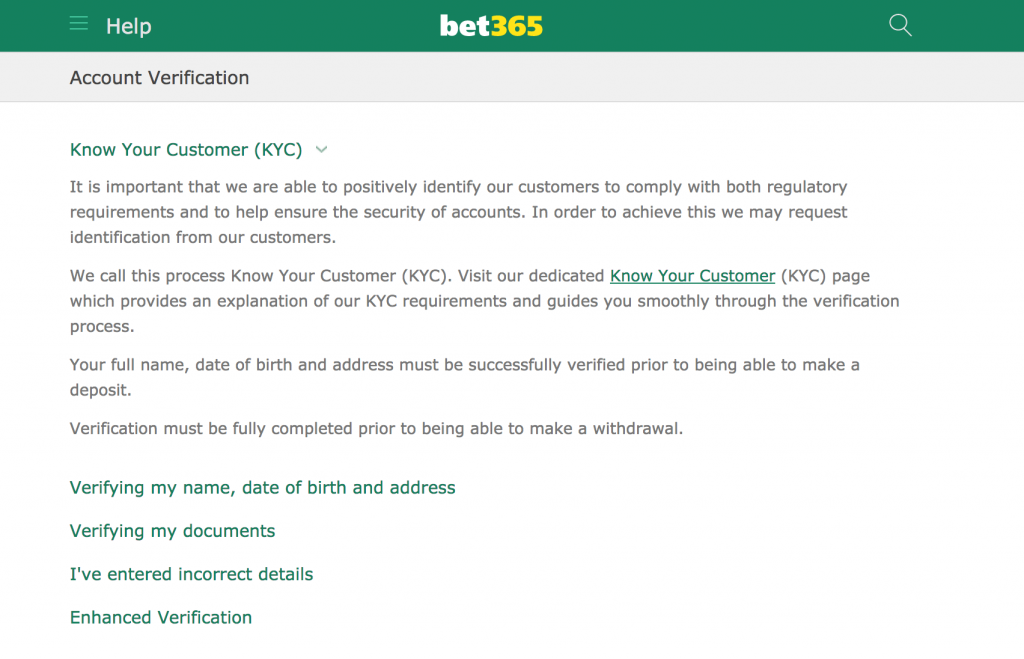 If the site has a FAQ section then there is probably information in here too. Account verification is one of those issues that loads of people ask about.
Once you verify your detail on one site, it should be easier to do so on others too. You can probably even use the same scanned images. Just be sure to check that they are still within the set time limits.
Get Accepted First Time

The best thing you can do is make every effort to get accepted right away. You will save time and hassle by doing this. Going back and forwards is just going to waste your time.
You should get an acceptable form of ID ready. As stated earlier, your passport is generally the best choice. If you don't have your passport then another document with your photo and date of birth is needed. A driving license is the simplest option for a lot of people.
As well as this, you need something that confirms your address. A utility bill or bank statement is best. You just need to be sure that it is from the last 3 months. This is one thing that you will need to update over time. If you sign up to several sites then at some point the document you send will become out of date.
These documents need to be scanned in order for you to send them off quickly. What if you don't have a scanner, though? Don't worry, as you can go to your local library to do this easily enough. Be sure to keep a copy of on a flash drive or somewhere else. This means that you will have it to hand in the future.
Another possible problem might be if you don't have any type of ID. The easiest solution in this case is to send your birth certificate. You could also take out a provisional driving license to meet the requirements.
What if you are sending a bank card or statements? In the case of a card, you should blank out the middle 8 numbers. It is also a good idea to blank out the security code on the back of the card.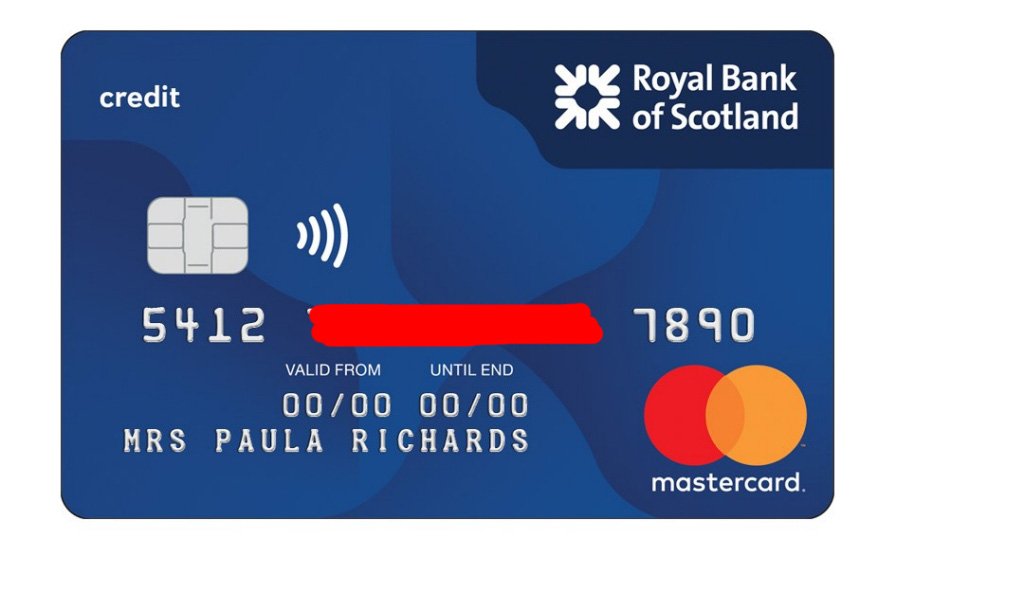 With bank statements, they might not accept something that has been printed off. In this case, you can ask your bank to send you something by post.
Be sure that all 4 corners of each document are showing. This reduces the chances of them being rejected. The information should be nice and clear too. If you can't read it then neither can they. In this case, you can expect it to be rejected.
Get verified quickly
Why is it a good idea to get verified as quickly as you can? Apart from being a bit of a pain to sort out, you can't get started until it is done.
Let's imagine that you are keen to start making money from matched betting. To do this, you need to take advantage of bookie offers. This means moving quickly and grabbing the best current deals. If you are slow to get verified you will miss out.
If you have an unverified account then it is going to hold you back. You might miss out on a good deal because of this. The same applies with casino deals. Some offers are time-limited, meaning that you need to move quickly.
Once you have fully operational accounts on a number of sites you are ready to move. This can make the difference between gaining profits or not. It will certainly let you get a smooth smart.
It should also save you time if you send off one after another. You can use the same documents and get into the swing of things. After this, you can then concentrate on placing your bets with no worries.
Is Asking for Identification a Delaying Tactic?
A common complaint is that bookies and casinos use ID requirements as a delaying tactic. Is this a fair thing to say? Or is it an unjustified complaint that people make?
Certainly, there have been cases like this. It tends to happen when the player is waiting to withdraw some money. This is why people usually get so stressed about it, to be fair. They get nervous when they think that the operator wants to avoid paying them.
Let's say that you have a big win on a casino shortly after joining. This is great news. But you won't be completely relaxed until you can withdraw to your bank account. If you haven't yet verified your ID then you will be in a rush to do this now.
What if you send off your documents but they don't verify your account? You then see that they reject perfectly good scans, saying that they are unclear.
In this situation, it seems that they are just delaying. Would they have said the same if you weren't waiting to collect a big win? You are well within your rights to complain in this case. It seems unlikely that they can justify their actions if they don't always do the same with other clients.
You should note that the law changed in the UK in May 2019. It used to be that operators had a 72-hour window in which to carry out ID checks. This meant that you could start gambling before confirming your ID.
Naturally, this meant that you might win money before having your ID confirmed. This occasionally led to the above problem occurring. It wasn't exactly a common issue by any means. But it was an awkward situation that could cause problems.
The recent changes from the UK Gambling Commission are designed to stop this from happening. You now can't bet without having a verified account.
They want to make gambling in Britain "safer and fairer". According to this update , they now require you to verify your ID before making a deposit. You also need to do this before betting. You can't even use a free bet offer without verifying who you are.
This is designed to stop youngsters from gambling in any way. Someone under 18 can't simply start gambling like they could before. It is certainly a sensible approach to this issue. This just means being a bit more patient before starting to place your bets from now on.
Can They Ask for Notarised ID?
You may see the phrase notarised ID mentioned. This sounds a bit complicated, doesn't it? It certainly adds a bit of hassle to the process. However, it isn't so complicated that it should put you off altogether.
Let's start by seeing what notarised ID really is. This is just a way of certifying a photocopy of a document. It shows to the person receiving the copy that it is a true likeness of the original. There is far less risk of them receiving a false or doctored document.
It isn't as difficult or expensive to do as you might think. One simple way of doing this is through the Post Office. At the time of writing, they charge £12.75 for doing this. So, it isn't the end of the world if you need to provide this. Yet, should a casino or bookie even be asking for this type of thing?
The UK Gambling Commission have confirmed that this isn't part of their regulatory requirements. So, this is part of the operators own requirements. In other words, they have taken a specific business decision to ask you for this. It is clearly something that is over and above the normal bookmaker and casino ID requirements.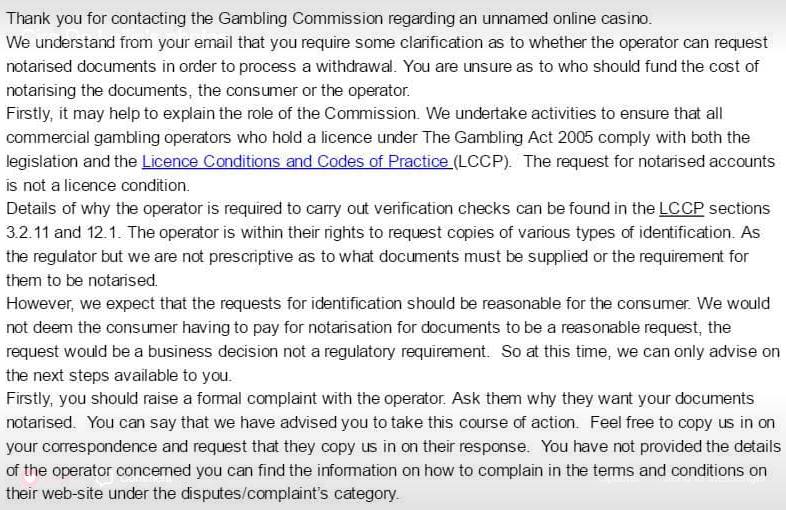 Is it fair that they ask you for this? Advice given by the UK Gambling Commission suggests that it may not be. They state that all requests for ID need to be reasonable. You also shouldn't have to pay more for an unreasonable request.
If you are asked for a notarised copy of your ID what should you do? One option is to write a formal complaint to the casino or bookie. You can copy in the regulator on this info@gamblingcommission.gov.uk. There is a good chance that this resolves the problem.
Notarised ID is typically asked for when a customer has a big win. It's basically a delaying tactic before paying out. Unfortunately even with the new rules there are some outfits asking for this evening after verifying you.
There are some smaller outfits such as Karamba who ask every user. That's why it pays to read a good Matched Betting forum so you know which outfits to avoid.
What Should You Do if the Bookmaker or Casino Starts Being Difficult?

Is it possible that the site operator starts to mess you around? As we already saw, this is less likely to happen now. The new bookmaker and casino ID requirements put this at the start of your relationship to avoid issues. Even before, it was a relatively rare thing to happen.
However, it is good to take every possibility into account. So what if they start being awkward? What if they ask your extra ID? Or want it to be notarised?
The first step is to CC all of the email correspondence to the gambling commission email info@gamblingcommission.gov.uk. That is often a fast and effective way of dealing with it. No licensed betting operator wants to incur the wrath of the regulator.
If you need more information on this subject then you can find it on my post about dealing with disputes.
Bookmaker & Casino ID requests Conclusion
You should now be aware that bookmaker and casino ID requirements aren't likely to be a problem. In most cases, this is sorted out really quickly. It doesn't suit anyone for this to drag on.
Since new rules recently came into place, time will tell how this changes matters. However, the early signs are that it will smooth out the relatively few problems in this area.
With just a little bit of effort, you can sort this out easily. This will let you start betting with a fully verified account.