Betdaq Review – Can They Become the Market Leader?
With so many betting options around, you might think that they are all the same. Yet, the truth is that each of the brands has its own story behind it.
What about the case of betting exchanges? You have probably heard of Betfair. But you might not have heard of any others.
For example, have you ever visited Betdaq? What is the story behind this sports betting exchange? Most importantly, what does the future hold in store for Betdaq?
What is Betdaq?
This is an exchange where punters can trade sports bets. It is the world's 4th biggest betting exchange, behind Betfair, Matchbook & Smarkets. They operate in a very similar way. If you have ever used Betfair you can use Betdaq with no worries.

The site is easy to use. The different markets covered are all listed clearly. You just need to choose a market and then place your bet. The website is slick and simple, so even beginners can get up and running quickly.
Some things are easier or clearer here than on Betfair. Others maybe not so much. For instance, a lot of users like the price history graphs on this site. Since it comes down to personal preference, it is worth taking a look around Betdaq.
They are a properly licensed betting business, of course. This means that they can operate legally in the UK, as well as in a number of other countries. You will have no concerns on the questions of legality here.
As you can imagine, they cover all of the most popular sports such as football and horse racing. In addition, they also offer a long list of less popular sports. These include the likes of rugby, MMA, snooker and NFL.
However, market liquidity can be a problem in some of the more niche areas. This is the main issue with the exchange, to be honest. Leaving this aside, the choice of sports and events is what you would expect.
You can place in-play bets on some markets too. The ability to back and lay live is, of course, a key element of any exchange. Again, the main issue here is around liquidity.
At the moment, it is fair to say that most people prefer Betfair. They will use Betdaq purely as a fall-back option. There may be times when you can't use Betfair for one reason or another.
There are typically good welcome offers for new members. For instance, at the time of writing you get a free £10 bet. This comes when you place your first £10 bet on the site. It can help you to wring some extra value out of your first bets.
How many people use this betting exchange? The latest figures suggest that it has a 7% share of the online betting market. However, this figure is a few years out of date now. It may have grown in the time since this figure was revealed.
It isn't clear how many users are registered on the site. They do claim to handle £75 million or more of bets on a weekly basis.
Betdaq History
This exchange was started up in the year 2000. It then took its first bets in September of 2001.
The man behind this idea was Irish businessman Dermot Desmond. He created Betdaq as part of this Global Betting Exchange group of companies.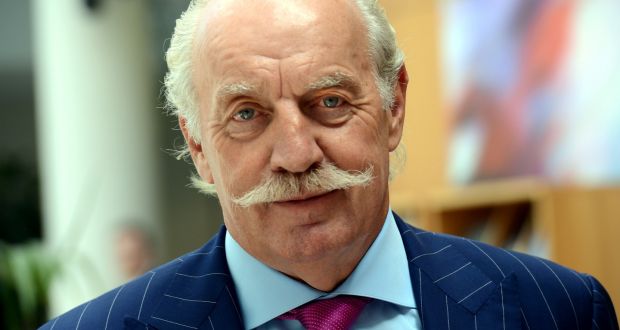 Their growth was helped by some fairly high profile sponsorship deals. They hooked up with Kempton Park racecourse. Then they sponsored Sunderland AFC, Celtic Football Club and London Irish Rugby Club among others.
The exchange was then sold on to Ladbrokes in 2013. News reports from the time suggest that the cost of the purchase was some €30 million.
The company is based in Gibraltar but also still has an office in Dublin. The full name of the company is Global Betting Exchange Alderney Limited. Their registered office is in Alderney.
What Separates Them from Other Exchanges?
It is important to have something that sets a company apart in this competitive market. In the case of Betdaq, there are a couple of important points to bear in mind.
The first one is that this is a very reliable exchange. It very rarely goes down due to technical issues. This is a vital point. If you are trying to trade the last thing you need is for the site to go down.
I couldn't find figures for how long it is down each year. However, I don't ever remember hearning about the Exchange going down. This strong technical edge is a big factor to take into account.
What is the other point that sets them apart? This is the thorny question of commission. After all, this is what turns people away from other exchanges.
At the start, they attracted customers with a 5% commission offer. However, it has been replaced by a flat 2% commission rate which has been very popular.
This 2% figure is paid on all winnings on all markets. You pay this on anything you win, basically. Having a flat rate keeps it simple. It is also nice and low, so you don't lose too much from your winnings.
Who Owns Betdaq?
As we saw earlier, Irish businessman Dermot Desmond was the brains behind the launch. However, he sold out to Ladbrokes a few years later.
Since Ladbrokes was sold to GVC Holdings in 2018, they now own Betdaq. So, who are GVC?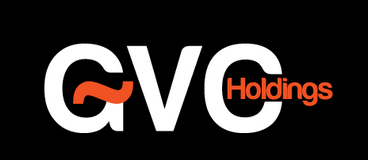 This is a massive gambling firm that started out in Luxembourg. They are listed on the London Stock Exchange as part of the FTSE 250 Index.
Among the brands that they own are the following. Ladbrokes, Bwin, Partypoker, Foxy Bingo, Sportingbet and CasinoClub. As you can see, they operate some of the biggest names in the business.
The GVC Holdings headquarters are in the Isle of Man. This is a global betting operator with different licenses to operate in almost 20 countries. They are reported to have close to 3,000 members of staff scattered across the planet.
Can They Overtake Betfair and Become the Market Leader?
It is important to remember that Betdaq and Betfair aren't the only players in this market. Before we look at their positions, what about the rest of the exchanges? Other exchanges such as Smarkets and Matchbook are also contenders.
Yet, it is clear that Betfair is still the industry leader. Figures from 2016 suggest that they have over 3 million active customers. This is the site many people automatically associate with betting exchanges.
There is no doubt that Betfair is a huge success story. But can Betdaq break their dominance at some point? Will this become the betting exchange that the majority of us head to?
The technical strength of Betdaq is matched or possibly bettered by Betfair. At the moment it is the question of the lower commission that gives Betdaq an edge. On the other hand, Betfair has a good deal more liquidity.
It definitely isn't impossible to imagine Betdaq becoming the number one. Of course, they would need to improve one a couple of areas first of all. We will look at that in a moment.
Perhaps their biggest advantage now is in being part of a huge, ambitious betting group. The global reach and resources of their owners shouldn't be under-estimated. It could be used to good effect in the long-run.
If their goal is to be number one they can certainly have a good go at it. With the backing of the powerful GVC Holding Group anything is possible.
Naturally, Betfair wouldn't take this lying. As part of the forward-thinking Paddy Power group, they pack a punch too.
Thinking about it, this could turn into a genuine turf war. Both of the leading exchanges are capable of dazzling us with better promotions and technology. This would be nothing but good news for users.
Of course, we don't know if being number one forms part of the Betdaq plans. It may be that they are happy in their current position. Trying to overtake Betfair could prove to cost more money and effort than it is worth.
Matched Betting on Betdaq
Can you carry out matched betting here? You certainly can. If you are used to only Betfair then it could be a decent second option.
The pros and cons we looked at earlier are all important. The lower commission could help you to save some cash. A good welcome offer for new members can also be put to good use.
Once you move away from big events it can be difficult to get a bet matched. This means that you need to stick to the more popular sports and events. You will have no problems with them.
As with bookies accounts, it can make sense to register on more than one exchange. This gives you an extra bit of flexibility when you most need it.
2% Commission
I mentioned earlier the 2% commission. There is no denying that this is one of the big reasons for using Betdaq. The less commission you pay the more you keep of your winnings.
Of course, this commission is only payable on your winnings.
2% is paid on all wins in all markets. There appear to be a few exceptions, though. Their site mentions commercial customers and "customers with heavy usage". They might get offered a lower commission.
There are also commission points to be earned. This is part of a reward scheme for loyal customers. It doesn't lower the commission that you pay. Instead, it lets you exchange earned points for gifts.
We saw that the 2% rate is better than Betfair's, which goes up to 5%. But what about the other betting exchanges out there?
Smarkets has the same 2% as Betdaq. Matchbook is even lower, at a maximum of 1.5 paid on both winning and losing bets.
Ladbrokes Exchange – Betdaq Exchange White Label
An interesting option is to look at the Ladbrokes Exchange. Actually, this is just a white label version of the Betdaq platform. What does really mean?

Well, when you place a bet on here it is fed into the Betdaq exchange. This means that a back bet on one platform can be laid on another.
One of the big differences is in commission levels. On the branded Ladbrokes exchange, commission starts off at 5%. It can go as low as 2% for regular customers. However, you would need to place a lot of bets for this to happen. It's strange they charge extra considering they use the same platform.
It offers a smart mobile app with live video streaming. However, most of the site is pretty much exactly the same as Betdaq.
Why would you choose the Ladbrokes Exchange rather than Betdaq? It seems fair to say that most people will do so for the name. Ladbrokes is a better known brand in the UK than Betdaq is.
Even though it is the same company, people may have more confidence in the name they are familiar with. This could help the liquidity on both exchanges eventually. If new customers are attracted to the Ladbrokes version then it will be easier to match bets.
Apart from that, there is no real reason to check the cloned version of this exchange. The only situation I can think of is the Betdaq site is down. Since the same bets are on both exchanges you can just switch over. This is assuming that the problem doesn't affect both sites at the same time.
It just isn't clear yet what the company's overall plans are. Do they want both versions of the exchange to run side by side? Or is the idea for the Ladbrokes brand to eventually take over? Maybe they want to see which one is more successful?
Until we see what their plans are, it is difficult to understand how successful this exchange will be. At the moment, it is an interesting alternative but not much more than that.
Improvements That Could Be Made
The overall package here is good. But that doesn't mean that there aren't some improvements that could be what. What are the main changes that could make this a more attractive place to bet?
One thing I have noticed is that there are sometimes gaps between the odds. Ironing out this issue should be a priority for them. It isn't a particularly big problem most of the time.
This is something that you will note at some point once you move away from the main markets. It is especially notable in the in-play markets.
The only solution for this is for more users to come on-board. Yet, this same lack of liquidity could be what is stopping some people from using this exchange.
It is possible that the Ladbrokes Exchange is the perfect solution. If enough people are attracted by this powerful brand it will help. Since bets are fed across both platforms, Betdaq users would benefit too.
Who Should Use Betdaq?
Having looked at the details, is this exchange right for you? It is clear that it is a solid, professional choice. It has some advantages over Betfair but also some drawbacks.
So who is likely to want to use this site? The liquidity issues mentioned earlier mean that it is best for betting on the main markets. If you are interested in big football games and horse races you will be fine.
On the other hand, if you like more obscure bets you could struggle. Therefore, it is worth considering your choice of markets before getting started.
The lower commission than on Betfair is another major factor.
You might like to try this exchange if you are unhappy with Betfair for some reason. It is definitely a decent alternative you might like to try. Otherwise, it is a sensible back-up choice.
Betdaq Conclusion
This is an interesting choice of exchange. It has a lot of good points that make it worth considering. If you are looking for a new exchange other than Betfair then it is probably your best choice.
It is worth keeping an eye on how Betdaq progresses in the near future. If they manage to improve their liquidity levels then it will become a more appealing choice.