Which Offers Should You Focus On Now the Football Season Has Finished?
There is no doubt that the football season is great for Matched Betting. The offers come thick and fast week after week. If you love the sport then betting is also great fun.
Yet, it all has to end at some point. Once the curtain comes down on another season what's next? The close season is pretty short these days. But it is still far too long for some people.
What can keep you ticking over until it all kicks off in a couple of months' time? There is no need to get stressed out over a lack of action. You have a number of other options to look at. Which would be perfect for you?

Summer Sports Being Options
It is clear that the summer months are slower in terms of sporting action. Once the final whistle blows on the footie season there is a lot less sport around. You might think that the entire sporting world has ground to a complete standstill.
It isn't all doom and gloom, though. While summer is short of sport, it isn't totally empty. There are still some good sporting events left. These are likely to be plenty of offers for you to take advantage of.
A good idea is to look at the biggest sporting events on the horizon. These are the occasions when the bookies are likely to roll out some promotions. So what are the main events that are lined up for this summer?
Champions League Final. This is a huge game this season, as there are 2 UK teams in the final. It's Tottenham vs Liverpool in Madrid on the 1st of June. Expect an intense build-up with lots of bookmaker activity. Look out for special offers and free bets around this game. Looking at Oddschecker, Liverpool are favourite at evens just now. Spurs are at 17/5 and the draw at 29/11.
Europa League Final. This takes place in Baku on the 29th of May. It is another all-English affair, as Chelsea take on Arsenal. This London derby will be the first-ever European final between teams from the same city. Again, there will be a big build-up and lots of betting possibilities. On Oddschecker, Chelsea are currently 7/5. Arsenal are at 9/4 and the draw is sitting at 29/12.
Wimbledon. This year's tournament in South-West London runs from the 1st to the 14th of July. Will Andy Murray win on his swansong appearance? There will be more chances to win money from the bookies during this fortnight. Novak Djokovic is currently the men's favourite at 13/8. Serena Williams is sitting at 9/2 for the women's title.
The Open Golf Championship. The summer also sees a huge golfing event take place in Northern Ireland. Royal Portrush Golf Club will host the 148th British Open. 156 of the world's best golfers will be aiming for the main prize here. This means that the bookies will be taking loads of different bets. At 9/1 the favourite is Brooks Koepka. He is followed closely by Rory McIlroy and Tiger Woods.
Royal Ascot horse racing. The 18th to the 22nd of June are the dates to bear in mind for this event. There are 6 races each day. So lots of opportunities to make some money.
Goodwood horse racing. Glorious Goodwood takes place from the 30th of July to the 3rd of August. There are also a number of other race meetings there in the summer.
All of these sports won't be enough to replace the football season. However, they do give you decent alternatives. You can use them to keep ticking over until the footie close season is over.
Other Strategies for the Summer
Would you like to make some extra cash while the sun is shining? This is a great time of year to have some extra money in your account. You could do this by considering some of the best betting strategies around.
It makes sense to consider some other strategies for the summer. You might have got through the football season with some basic betting tactics. However, this time of year requires you to look for fresh new approaches. This could also open up a whole new world for you.
If you have never tried other ways of making money then now is a fine time to do so. It might seem daunting at first but it needn't be. All of these strategies are easy to carry out. You can also choose something that carries little or no risk.
The following are a few of the alternative strategies you might like to try.
Casino Offers
One of the great things about casino offers is that you can try them anytime. There is no close season for the casinos that operate online. With so many casinos now operating, there is also a great deal of choice.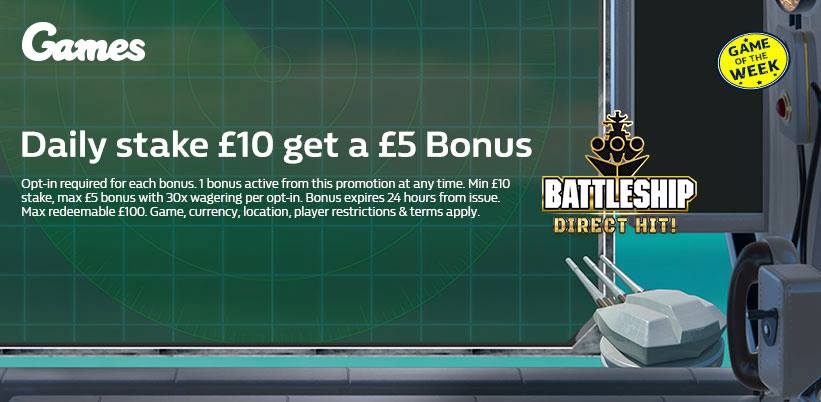 They offer a range of big bonuses that you should be looking into. In fact, casino offers are often far more profitable than sports offers. So what are you waiting for?
Well, you might want to know how to get started. This is easy, as every decent casino now offers a bonus to new players. The secret is in knowing how to make real money from it.
These bonuses may be a cash match offer. This could be, for example, a 50% or 100% boost on your first deposit. This gives you more money to play with. However, it will come with big wagering requirements, though. This means that you need to play through your winnings maybe 30 or 40 times.
Another possibility is that you get awarded a bunch of free spins. They are normally awarded on a popular slot like Starburst or Gonzo's Quest. Again, there will be terms and conditions attached. This normally means play through requirement.
In a lot of cases, you might get a cash boost plus some free spins. This gives you two chances to make money.
The problem with these bonuses is that most people don't make the most of them. It really pays to think about it and get a strategy in place. Just as with bookie offers, you need to make it work for you.
For example, you will want to choose the right slots to play. Some games offer you a far better chance of getting a profit to withdraw. Since you need to play through your money so many times, you need to choose wisely. You can get a EV simulator to calculate if it's worth doing or not.
Above all, you need to know exactly what the offer is about. How long is it valid for? What games can you use the bonus on? Is there a cap on what you can win?
If you get the hang of this you will have a busy summer ahead. There are tons of online casinos to choose from. With virtually all of them having big bonuses, there is money to be made.
EW Value System
Each way arbing is another strategy to get you through the summer. This is a horse racing strategy that is low risk. Even better, you can get a tool to do most of the work for you.

Basically, you are looking for good value bets. This usually means races where there are one or two clear favourites. The reason this works is the bookies pay more for the place than the win-odds imply they should.
This, in turn, means that the bookies' odds are usually out of line with Betfair. The bookies will tend to be a lot higher. This difference is what opens up some possibilities for us.
As with most betting strategies, the key is in getting the right odds. Use Each Way Sniper to find the bets for you. You will soon get into the swing of doing this quickly.
The beauty of each way arbing. It is also something that works even on gubbed accounts. It can also be done on a daily basis.
This can be a terrific summer task for you. Just look for the bets and then pick up easy winnings.
Lay to Lose
Lay to lose is a tactic that you can use to pick up small profits regularly. You might also opt to aim for bigger wins at times. So what is it all about? And how can you get going easily?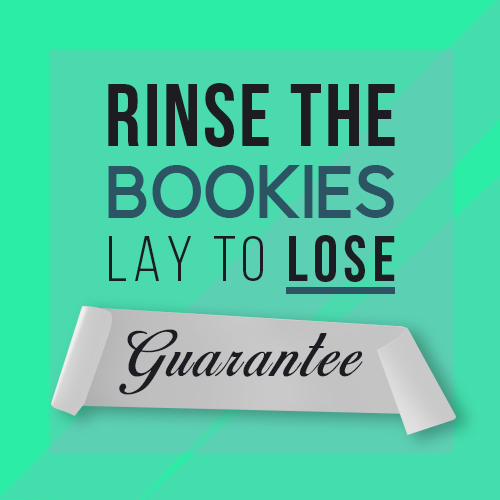 This is something that you might have seen referred to a minimum bet guarantee. It is a trend that has become popular in recent times. It is regarded as helping to make the betting market a bit fairer.
You will see that some of the big name bookies offer this guarantee. It is expected that it may become even more popular over time. So now is a good time to find out all about it.
So, how does it work? It is actually fairly simple to carry out. This strategy comes down to arbitrage bets. When a race is almost about to start you will want to have bookies odds and exchange prices open. This strategy is for use on class 1 & 2 horse races only.
If the lay odds fall under the bookies odds you make your move. You need to be quick. This means having the betting slip ready with the biggest available bet on it.
You can then underlay or lock in a profit once the action begins. Both approaches can bring you a profit. So, it really comes down to personal preference.
One of the good things about laying to lose is that it works even on restricted accounts. If you have had your account limited this is a good solution for you.
Bookmaker Weekly Free Bet Clubs
You may have seen the idea of weekly free bet clubs before. This is when the bookmaker gives you free bets to use. As with the casino offers we looked at earlier, a lot of people fritter them away.
Therefore, you need to work out how to use them wisely. If you do this then you can make good money. It will be free of risk and simple to do as well.
Using the bookies' free bets still makes sense. In fact, the summer months give you the perfect opportunity to get some free bets placed. However, this is an approach that might not last forever.
The bookies are always looking for ways to stop punters from benefiting. So they look for offers that we can't use to our advantage. This really is something to grab and make money from while it lasts.
You may have seen my £500 per month system before now. It is an incredibly easy way to pick up £500 each and every month. It can be a terrific option for enjoying a better summer.
This is all about wringing the maximum benefit from matched betting. You use bookmaker's free bets offers to do this cleverly.
As I mentioned earlier, this is the type of strategy that evolves over time. As the bookies alter their offers, you need to adapt to this. Yet, the details I wrote a few months ago are still valid. This means that my £500 club is still a smart option.
This is a solid choice if you want some no-risk earnings. For many people, £500 each month is a more than decent sum to pick up. Of course, you can earn more than this if you really want to.
It is all about trying it and seeing for yourself that it really works. Once you gain some confidence, you can decide whether to push for more. There is a huge number of bookmaker sites online. This means that you can earn from many different bookies' offers.
Which Approach Should You Try?
All of these strategies for the summer are well worth trying. Each one tends to appeal to a certain type of person. The starting point is to see which one suits your personality and goals.
How much time can you dedicate to it? Are you happy to run some sort of risk? How much would you like to earn each month?
If you aren't sure which one to try then check them out fully. I have put links to in-depth articles on each of them. You might like to try more than one, to see how you get on.
You will find that these strategies offer you an exciting, profitable summer. They are all tried and tested methods of making money. You don't need to be a horse racing expert to carry them out either.
Anyone can try any of these methods. They could be just what you need to enjoy a profitable summer.
What About When the Football Starts Up?
Will you go back to football betting once the new season kicks off? If so, you can do so after having earned some extra cash during the close season. You will have also learned a few new skills along the way. This is something that can come in useful later on.
However, it is also possible that you decide to stick to these methods. Perhaps you will stop betting on football altogether. This could make sense if you make more money using these other techniques. Why stick to something that suits you less?
You might also want to try them alongside footie betting. There is nothing to stop you from setting up two or more income streams at one time. If you love these new approaches then don't think that they are just for summer.
The truth is that the more ways you have of making money the better. This can help you during the summer, as we have just seen. But it can also be of use for other reasons and other seasons.
If you need to switch over from footie betting at any time then these are great options to have. Once you have discovered all about them you will want to carry on making money all year round.
Conclusion
The arrival of the summer doesn't have to mean the end of your betting pleasure. There are plenty of ways of doing this once the football stops.
As well as giving you some extra money over the summer, it could be a long-term solution too. Why not use this summer to explore different ways of betting? It could be the best thing you do this summer.