Betting Mastermind Mobile App
I've made a mobile phone app for Betting Mastermind. This will send notifications to your mobile phone / tablet when a bet that needs your criteria is found.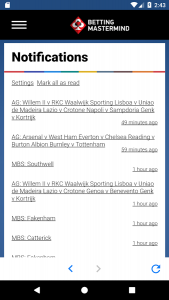 You can read more about setting up alerts for the software here.
The notifications system covers all the software on the Mastermind website. You will never miss a good value bet again. Here are some examples you might want to use: –
Set an alert for the Bet 365 2 Up offer
Alert when an acca with a £10 EV for Paddy Power is found
Notification when a new casino offer is added to the calendar
Alert when an extra place bet with a 98%+ rating is found
The whole point of this application is to save you time and make things as productive as possible. Nobody has time to sit and monitor 10 pieces of software all day. You can use the notification system to do the monitoring for you. When a bet that needs your criteria is found, an alert will be sent straight to your mobile phone / tablet. That way you can reduce the amount of time your betting takes you each day!
Were do I download it from?
Apple users – I'm still waiting for it to be approved. Hopefully that will be done in the next few days.
How do I use it?
It's exactly the same as the Mastermind mobile website. Both Android & Apple have strict rules about opening new windows outside browser app, you aren't allowed to do it. Everything has to be done from the mobile app. This does make things a little more difficult. If at any time you need to go back to the previous page, click the back button.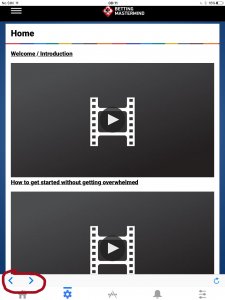 When a notification is found you will see a message on your phone home screen. Click it and you'll be redirected to the bet on the Mastermind website.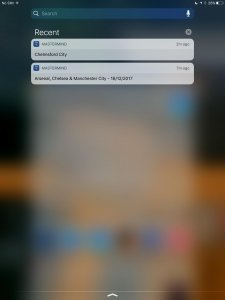 This is the first release of the app. Your constructive feedback is welcome so I can improve it! Next I plan on adding alerts for Accumulator Generator reminders so you never forget to lay off your accas!
How can I get involved?
The Mastermind app is  available to all users. Click here to sign up now.