Why Are Bet365 So Successful?

Have you ever wondered why some bookmakers are so much more successful than others? There are usually some very good reasons for their popularity and success. What about in the case of Bet365?
Bet365 has been a great example of how a bookie can grow. They have posted excellent profits and taken on lots of new staff in recent years. Current figures suggest that they have 35 million customers and over 4,000 employees.
Their turnover shot up to close to £3 billion in the year to March 2018. This showed 25% year on year growth. Overall, their financial results have been hugely impressive in the last few years.
At the same time, they offer big bonuses to punters. The likes of the bet £250 get £125 Grand National refund deal. Then there is the offer to bet £50 get £50 in-play offers. If we add in 2 UP and daily £50 horse racing offers what does it all mean?

It is clear that they are working hard to grow. But how do they afford to do it? After all, most other bookies are offering measly £5 free offers & 10p free spins. I decided to investigate how Bet365 can afford to stand out from the crowd.
What is Bet 365?
Let's start at the beginning of the story. What is this company about? What do they do and what services do they offer?
Bet365 is a UK-based gambling group. They have a sports betting site and also offer casino games. As well as this they have bingo, poker and other games.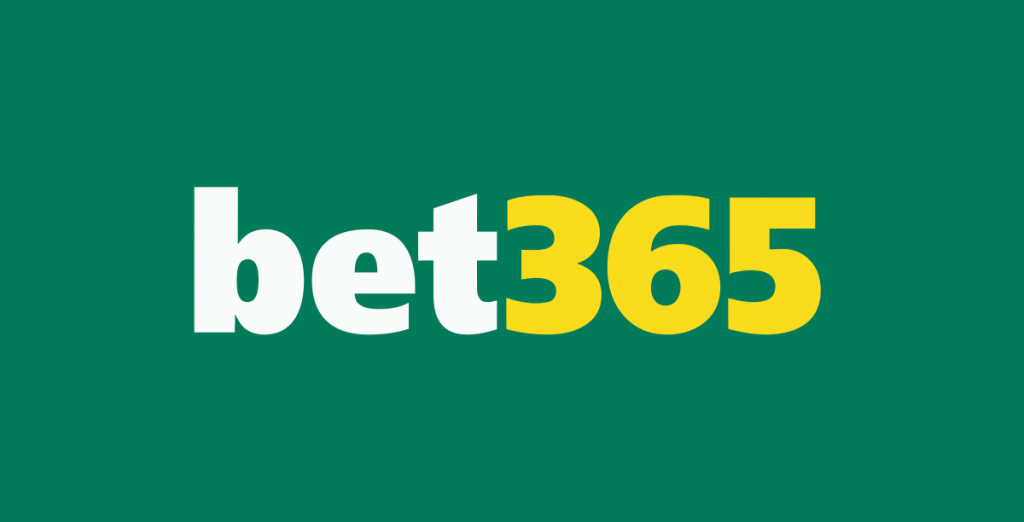 This is one of the richest varieties of types of gambling on the internet. They have covered just about every popular type of online betting possible.
You can watch live streaming of sporting events on their site. This covers thousands of matches, events and races each year. Only members of the site can view their live streaming service.
All of these services can be found on one site. It is available in different languages and in a number of European countries. Bet365 also offer their services in numerous other parts of the world.
To this end, they have sorted out gambling licenses in different jurisdictions. However, unlike some betting firms they also work in countries with no regulations for this industry. This is an important point we will look at in detail later on.
Their UK base is in Stoke-on-Trent. You probably recognise their name from their sponsorship of Stoke City football team. This is one of a series of sponsorship deals that have helped boost the firm's profile.
Bet365 also have offices in Manchester, Gibraltar, Malta, Bulgaria and Australia. The latest figures suggest that they have 4,300 employees. How did they grow to be so big?
Who Founded Bet365?

To find out more about the history of Bet365, we need to go back to the year 2000. The story goes that Denise Coates came up with the idea while running her father's bookie stores. After studying as an accountant, Denise saw that the future was in online gambling.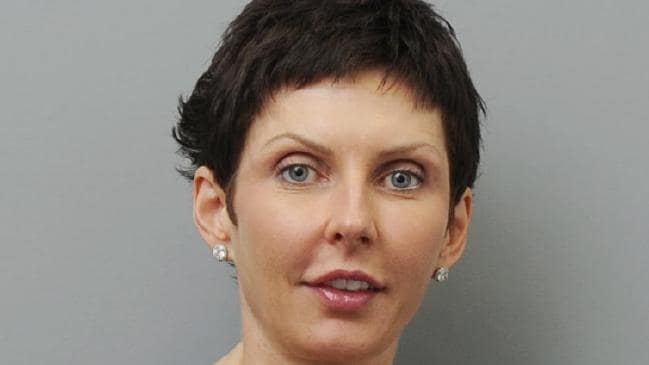 She says that they gambled everything they had on their internet venture. This meant taking out a huge loan on their exciting business. It started out in a portakabin in Stoke and grew from there. The new service went live online in 2001.
It started out as a family-run business and still is. Denise works with her father and her brother. She is said to work incredibly hard, putting in extremely long hours.
The success since the early days has been incredible. The company has posted huge profits on a regular basis. Those financial results mentioned earlier showed punters wagering over £52 billion in the 12 months to March 2018. This was a 12% increase over the previous period.
Success of this level has led to Denise being labelled the best-paid woman in the world. This was when she paid herself £217m in 2016 and £265m in 2017. The huge salary she paid herself caused a real splash at the time.
Yet, since Denise Coates keeps a low profile, she isn't particularly well-known by the public. Indeed, many people think that her father, Peter Coates, is the man who invented the brand. Certainly, it was by mortgaging his land-based bookie empire for £15 million that Bet365 got up and running.
Now, Peter Coates is the chairman of Bet365 and of Stoke City. He is probably the best-known member of the family. Denise is the joint chief executive. Her brother, John, is the other joint chief executive.
In fact, Bet365 just a trading name. The company behind it is called Hillside (New Media) Ltd.
How Do They Afford to Run Such Generous Promotions?
Perhaps the most noticeable thing about Bet365 is their generous range of promotions. They regularly tempt players with the best deals on the market.
Look at their site and you will see tons of offers. Right now, you can get a £100 bonus when you open your account. No matter how you wager, you will keep on getting access to promotions after that.
This naturally leads us to wonder how they can afford it. Shouldn't they be making a loss rather than paying millions to their founder? How can they keep on paying out some much in bonuses?
In my opinion, they make their money in a smart way. They operate in unregulated areas. These are places such as Southern Europe, Asia and Latin America.
The key in these regions is that there is little or no gambling regulation. This allows them to operate in the way that best suits them. People in these places love to bet. Yet, they tend to have access to a more restricted range of sites.
On the other hand, Bet365 also operate in the UK. This is one of the world's most highly regulated markets. How does this fit in with their overall strategy?
My belief is that they run a low profit / break-even operation in this country. What is the point in them doing this? Well, operating in the UK gives them credibility. This lets them provide their services easily in countries with little to no regulation.
It also keeps them ahead of the other bookmakers. Operating on lower margins by giving away higher value bonuses means they take more market share. This gives them a more valuable brand since they are the most popular online betting site. Think about it for a second, 365 gave all customers a bet £250 get £125 free offer during the Grand National. No other bookies did any offers at all!
The big profits come from operating in unregulated regions where there isn't much competition. They have the brand power and trust to do this.
It is a good overall strategy. They don't need to make big profits in the UK. These come from elsewhere. However, simply by being registered to operate in the UK (a highly regulated market) they are shown to be a professional outfit.
Countries with No Regulation
What are the benefits to Bet365 of operating in countries with no betting regulations? One of the keys is that they are based offshore. So they don't have to pay any tax on their profits.
Having said that, the Coates family were listed in the Sunday Times list of the UK's highest tax payers. They took second place – behind Stephen Rubin and family – with a combined total of £156m in 2017/18.
One thing to point out is it's not illegal to operate in countries with no betting regulation. However if these countries did decide to regulate, they could close down the betting operations very quickly.
This is one of the main reasons why they make such big profits. By carefully choosing where to offer their services, they come out with more clear profits. This helps them to post huge profits on a worldwide basis.
Their presence in other markets helps to maintain their profitability. However, it has led to some controversies in the past. One of these situations arose in 2014. At this time, it was claimed that they illegally took bets in China.
Here is Bet 365's China site: –

The firm was accused of regularly changing website addresses to avoid being closed down. Bet365's main rivals – who are all publically listed – said that they didn't operate at all in China. A former Bet365 employee was quoted as saying that Chinese team was their second biggest department.
As part of the investigation, reporters from The Guardian looked into how much money Bet365 earns. They wanted to see how much came from countries where they aren't licensed.
The result was that around half of their revenue came from countries where they don't possess a license. At the time, their revenue was £1.3 billion. The split of their current revenue isn't known.
So, there are risks to operating in unregulated markets. Yet, it is clearly something that works well for them. There is certainly no sign that they intend to change this strategy.
No Shareholders Means More Freedom

Another key point is that this is a family-run company. Therefore, there are no shareholders for them to answer to. The Coates family can call the shots as they see fit.
This has a couple of benefits for them. For a start, shareholders might not be so keen to offer big bonuses to players. They tend to prefer to see more profits rather than bonuses running into hundreds of pounds.
It is also worth mentioning that shareholders might not like their current strategy. Their tactic of operating in unregulated areas might be frowned upon by shareholders. We have seen that their publically listed rivals all deny working in this way in China.
Therefore, the lack of shareholders is something that gives them more freedom. They can offer more promotions and operate wherever they like. This gives them an advantage over the competition if they know how to make use of it.
Marketing Strategies
There is no denying that Bet365 have come up with a clever marketing strategy. Sponsoring Stoke City has helped to give them a higher profile. They also sponsor a couple of football teams in Bulgaria. All of this helps to get people familiar with their name.
Despite this, it is the use of celebrities that has really set them apart. The most recognisable face associated with the brand is actor Ray Winston. He has really become the face of the brand.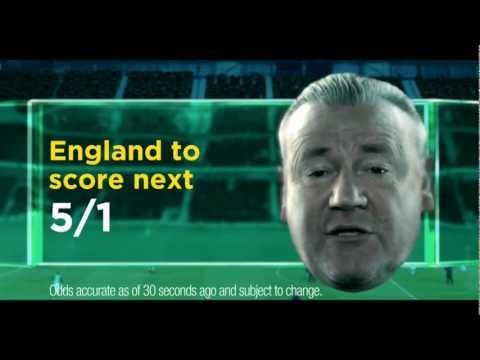 He has been fronting their adverts for a number of years. You will often see these adverts pop up on TV during big football games. The actor urges punters to get involved and place a bet on the action taking place.
This means that most punters immediately think of Bet365 when asked to name a brand. They also tend to associate in-play betting with this brand. It has been an impressive piece of marketing over a period of time.
Not everyone is impressed by these ads, though. Some have been controversial and Winston has been criticised for encouraging gambling. Even his own daughter is said to have spoken out against his betting jobs.
Yet, it is clear that these ads have been a massive success. Bet365 is now arguably the most recognisable brand in the industry. Punters can relate to Winston and this has helped the company to grow so fast.
What isn't clear is how long this strategy will keep on working for. Will they need to switch to a new personality endorsing them before long? It will be interesting to see how they adapt in the future.
The Power of Innovation
Innovation is an important concept in the online betting industry. Of course, this brand started up in the early days. The Bet365 site went live while other bookies were still wondering what to do. This gave them a clear advantage right away.
It is clear that they still put a lot of emphasis on innovation. For example, they moved their whole site to HTML5. This was done at a time when not everyone was convinced it made sense. Yet, it is now a slick site with a great user experience.
Bet365 has also been at the forefront of other betting innovation. Live dealer games, mobile betting and in-play options have all been adopted early. These are all now vital parts of any good betting site.
Sometimes this innovative approach can lead to glitches. However, it seems clear that they still innovate fearlessly. This attitude is vital in such a fast-moving industry.
I mentioned earlier the results from March 2018. Denise Coates pointed out at the time that some of their innovations helped to boost those figures.
This included their new bet-builder product. They also brought in an early pay out feature for big sporting events. In addition, they increased the number of events covered. This included the option of eSports betting for the first time.
Is This Level of Success Sustainable?
The enormous success of Bet365 has been built over a number of years. Is it likely to carry on long into the future? Or are there factors that could stop them in their tracks?
In terms of the near future, it is easy to imagine their success continuing. They have built up a powerful brand with sensible strategies. There seem to be no immediate clouds on the horizon.
But there are some issues that probably give the Coates family sleepless nights.
Perhaps the biggest issue for them is that of increasing regulations. As other countries eventually introduce regulations, this could lower their profits.
We have seen that they earn handsomely in unregulated markets. This is something that appears to be a critical part of their business model. It allows them to merely break even in the UK.
Yet, the problems may begin if these important markets introduce new legislation. This could make it more difficult for Bet365 to keep on earning in the same way. If they lost their overseas earning power it would be a huge blow.
It was noted that earlier that half of their revenue came from markets where they have no license. This figure was from a few years ago. It seems entirely possible that they are now even more dependent upon unregulated markets.
What Can Other Bookies Learn?

It is clear that this company has found a winning strategy. This is good news for them. But what about the other bookmakers they have left behind? What can they do to try and catch up?
The truth is that they really need to up their game. If they want to keep up with Bet365 they should look at what this brand does well.
For instance, they might investigate the same strategies. Is it worth operating in some of the unregulated countries? Could other brands benefit in the same way? Getting this sort of strategy past their shareholders could be the biggest challenge.
Then there is the solid overall package presented by Bet365. They offer great odds and lots of regular promotions. The user interface is also excellent. This helps to keep customers coming back time and time again.
If their rivals want to compete, what else do they need to do? Well, they will need to improve. Better sites, odds and promotions will encourage more people to use their sites.
These are all good ways of increasing their overall profits. Expanding in to some grey areas is possibly their best way of catching up, however.
Conclusion

The Bet365 brand has been carefully built up over time. Right now, it is fair to say that they have established themselves at the top of the industry.
This is due to a number of factors. Certainly, we have seen that they have a good site and like to innovate. It is a good all-round package that they offer.
However, it is by operating in unregulated markets that they really make their money. The profits that they gain in these places really help. So it is likely that they carry on like this for as long as they can.