How to Make Money from Football Index
If you love football then trading on it makes perfect sense. This is a way to make money while having fun. But isn't it something really difficult to do that is only for experts? Well, the emergence of Football Index has changed all that.
What is this and how does it work? More importantly, how can you make money from Football Index? Thankfully, it's easier than you might think. Here are the main points you need to be aware of.
What Is Football Index?
This is basically like a stock market for football. You can buy shares in players from different leagues. You might see is as a mixture of fantasy football and betting. Real money is used and there are different ways of trying to win more.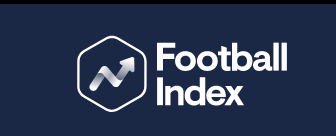 If you have good football knowledge and a solid strategy, you can make money. Their official site has some numbers on this. They say that 74% of people lose money on traditional bets. Yet, only 2% of people lose money on Football Index.
That seems too good to be true. But as we go through the details, we will see why this is the case. There are some good reasons why most people are making money just now.
This platform has proven to be extremely popular. The Community section has over 35,000 forum users. In addition, there are over 3 million average page views each month. It is clearly getting more popular as word of it spreads.
How does the platform work? As with other stock markets, it is all about supply and demand. If a player is in demand, his price will rise. If a lot of people are selling him, the price will drop. You simply need to buy and sell at the right time.
This isn't the only way of making money. Daily dividends give you another chance to do this. This means you can benefit from a player's current performances of their long-term potential.
This is a real-money game. You need to put in your own cash before getting started. The amount you deposit can be lost. But you can't lose any more than this.
How to Make Money – Buy Low, Sell High
The first way to make money is simple to explain. It is all about buying low and selling high. So, you make money in the same way you would with traditional shares.
Let's say that you discover and up and coming star. If he isn't well-known yet, his price will reflect this. It would be like buying shares in an unknown, new company.
What if he is a huge success? In this case, his price will rise. It is then a matter of selling at the right time. Do this right and you will make a healthy profit.
Of course, the opposite could happen. You might buy a player who starts to slide. You are then forced to consider whether to hang on or cut your losses.
Remember that it is a long-term approach. You aren't buying players for a single or even a single season. You can hold onto a player for up to 3 years.
It isn't exactly like fantasy football. With fantasy games, you want players who are at the top of the sport. If you could get the like of Messi, Ronaldo, Salah and Aguero you would. These are players who are virtually guaranteed to earn you lots of points.
Yet, on Football Index you could be looking more at potential. At least if you want to see their values rise. There is no point buying someone whose best is in the past.
For capital appreciation, you want to buy players who are on the way up. A solid knowledge of youth football would be a big help in this respect. You will see that young stars typically cost more than established players.
More experienced players could be useful in earning dividends. We will look at that issue in a moment.
What Is Behind the Price Changes?
So far so good. But the next step is to understand how exactly player prices change. It isn't just about their current performance. Another big factor is their potential to earn dividends. The hype around them also counts.
Another issue to take into account is their potential ability. If they are likely to move to a bigger club, this will push up their price too.
Ideally, you will sign a young player who then hits the heights. As they start to appear in the media and get international caps, the price will rise.
This is why players like Messi and Ronaldo maybe aren't such good buys. They are already hyped-up and established at the biggest clubs. There is very little scope for them to achieve much more in the sport. So you would be relying purely on their dividends.
Players from all around the world can be bought and sold. But there is definitely a bias towards young English players. Jaden Sancho is an example of the sort of player many traders aim for. At £14.76 to buy, Sancho is the most expensive player on here.
Transfer window time is hugely important in this respect. A big move to a major club is sure to drive up the price of a player. But what if he drops down the leagues or goes to a less attractive league?
The more tuned in to the latest rumours you are the better. Things can move very quickly. So the best opportunities tend to only exist for short times.
However, this is just taking the future price into account. We also need to look at dividends and current performance. The best-performing players like Neymar, Mane, Sterling and so on are all valuable on here.
How to Make Money – Dividends
As with conventional shares, dividends are also important. These are paid daily to traders and can be a great way to make money.
In a perfect world, you would aim for both price appreciation and good dividends. But you might put more importance on one aspect than the other. Here is a recent example I've had from one of my players Jamie Vardy.

There are some different dividends paid. It can be a terrific way to make money. Therefore, it is important that we look at the different types.
Match Day Dividends / Performance Buzz This is a dividend based on the current performance. Football Index works with Opta to analyse player performances. They are given points based on that analysis. Each position on the field has a winner in the match day rankings list. The amount of dividend paid depends upon the number of games played. Days with more games are worth more but are more difficult to win on.
Media Dividends / Media Buzz. This is where Football Index looks at sporting headlines. Apparently, about 20 sources are used, such as ESPN, FIFA, Sky Sports and the biggest UK newspapers. Players get points every time they are included in a media story. On days with no matches, three players get this reward. When games are on, only one player is given it.
In-Play Dividends. This is a dividend paid in the first 30 days after you own a player. It pays out every time they score, assist or help keep a clean sheet. It's worth noting that the same time limits don't apply as one other dividends. So, you can but someone up to midnight and earn points for that day.
Team of the Month Dividend. This covers the best team for the last month. It includes a goalkeeper, 3 defenders, 4 midfielders and 3 forwards. There are the players with the best scores that month. Their 3 best match scores in the month are added up to give a total.
More Details on Dividends
If you are interested in match day dividends, there are some extra points to consider. For a start, not all of the leagues count. Only the major leagues and cups count towards this.
It covers the English Premier League, La Liga, Bundesliga, Ligue 1 and Seria A. You can also earn in the Champions League, Europa League, World Cup and European Championships. In-play dividends cover the same tournaments. In fact, Champions League and Europa League match dividends get multiplied by 1.25.
What if a couple of players or more get exactly the same score on a match day? In this case, the dividend goes to the youngest of them. The same tie-breaker is used on team of the month dividends.
In terms of media dividends, the player's full name has to be included on an article. It can't just be their surname. This dividend is a bit easier to predict. The same names have a habit of keeping on cropping up in the media. But these are generally the most expensive players anyway.
If the media scoring is equal who wins? The player with the latest published story will win. The prize is of £0.05 per share each day with games being played. When no games are on, the prizes are £0.08, £0.05 and £0.02.
In-play dividends are currently listed as follows;
1p per goal by a forward or midfielder.
1p per assist. This can be a player in any position on the field.
2p per goal by defenders or goalkeepers.
Team of the month dividends are:
5p for the goalie.
10p, 3p and 2p for the best 3 defenders.
Midfielders are 10p, 3p, 2p and 1p.
10p, 3p and 20 for the best forwards in the month.
How to Get Started
You need to register on Football Index to get going. This will only take you a moment. Football Index is currently only available in the UK, Ireland & New Zealand. The site is regulated by the UK Gambling Commission and Jersey Gambling Commission. It seems likely that more countries are added at some point.
After that is done, a pop-up box encourages you to watch a tutorial video. You will also need to verify your identity to start trading
After this, you can start to look for players to buy. You might want to start with their Top 200 list. This lets you see the best players in the world right now. It is automatically filtered on the biggest moves in the last 24 hours.
At the time of writing, Christopher Nkunku of RB Leipzig can be bought for £2.73. The sell price is £2.24. He has risen in price by 5p in the last few days.
Next is Ousmane Dembele of Barcelona. He can be bought at £2.27 and sold at £1.98. You can filter this list in different ways. You might also want to look at the rest of the players in the database.
Another option is to look at the latest dividend winners. Thiago Silva recently won the media dividend. Once you have some players in your portfolio you can start to track them.
The platform's Matching Engine is designed to let you bid for players. This means that you look for anyone willing to sell at the price you have in mind. Otherwise, you can simply buy at the current stated price. In the same way, you can sell directly or look for bids on the market.
Since it is classed as gambling, any profits are tax-free. You choose how much to put in your account to start with. The minimum deposit that is allowed is £10. Refer a friend to the platform and you both get £10.
What if you lose money at first? This is when their 7-day month back guarantee helps out. You can claim back up to £500 of losses in your first week of trading. The exact amount you can claim back depends upon your activity in those 7 days.
Can You Expect to Make Money?
Whether or not you make money on Football Index comes down to your knowledge. If you choose the right players at the right prices, you should do well. However, you could lose money if you make bad decisions.
You might wonder how Football Index make their money. The truth is that they get 2% commission from all sales made.
The first step to making money is to decide which approach to take. Will you look for long-term capital appreciation on young players? This will let you buy cheaper prospects. But there is no guarantee that they will succeed.
Or perhaps you will choose players currently generating a buzz at the top level? This is probably a safer move. But they cost more to buy in the first place.
It is worth bearing in mind that players that earn dividends tend to increase in price. Demand for them rises as people see how they have been earning regular dividends for investors.
Taking everything into account, you might decide to mix the two strategies. This would be like a mixed share portfolio. You would get a few blue-chip names and then a few decent prospects for the future.
Tools like Football Index Edge give you more data. You can search on here for the latest statistics and analysis.
An interesting point is that Football Index has grown enormously in the last couple of years. This has seen virtually all of the top players rise in value. The more people join up, the more the level of demand grows.
This would help to explain why so few people have lost money lately. The overall uplift in values has benefited everyone. While it keeps growing, the risk of losing money will remain low.
It seems clear that the best trading strategies can see you earn a lot of money just now. Even a fairly modest strategy should be worthwhile in this period of growth. It really just depends how much time you can commit to following the news and identifying trends.
For instance, can you dedicate enough time to follow the latest transfer news? If you can, you are likely to be a step ahead of most other traders.
On the other hand, what if you react to market moves? You might still make a profit. But this will be for a lower amount. The biggest gains are made by people who get in there early.
Advantages of Making Money With Football Index
There are some great reasons for giving FI a try.
You can't get gubbed as you might with the bookies.
The platform is still growing, with rising levels of demand.
It is good fun to trade on here
Currently offers good profit potential.
Different ways to make money, meaning various strategies can be used.
Disadvantages of Making Money With Football Index
There are some disadvantages to be aware of too.
Prices may drop once the platform stops growing.
There is no guarantee of success, especially with emerging players. This means that you could lose money.
Large spreads between the buy and sell prices during lock down. It could happen again in future making it difficult to trade out for a fair price.
How to Make Money from Football Index – Summary
The arrival of Football Index has added an exciting new trading possibility for football fans. This is a fun way of trying to make money that has been very profitable for a lot of people.
The secret to making money on it covers a few points. The first is to get in while the platform is growing. Don't expect it to keep up this level of growth and increasing demand forever.
After that, you need to define your player trading strategy. Finally, you will want to keep up to date with the latest news. The way that you do these things will determine how successful you are in the long run.